The negative effects of food waste:
How to reduce food waste
Fortunately, we needn't make drastic lifestyle changes in our quest to cut back on the amount of food we consider destined for dumpster.

The good news is that reducing food waste has multiple benefits. Not only will we doing our bit to combat climate change, but we'll also become thrifty shoppers, saving ourselves a penny or two in the process.
Plan your meals
It might sound almost too easy to be true, but carefully devising your meals for the week ahead could really help to eliminate food waste.

Before you head out to do your shop, write down exactly what you aim to make for breakfast, lunch and tea each day.

Utilise your ingredients: for example, if you're having carrots and suede on your Sunday roast, consider blitzing them into a fancy mash side accompaniment the next day.

Planning your shop in this much detail may be time consuming, but it has the potential to save you money and reduce the amount of food you have leftover at the end of the week.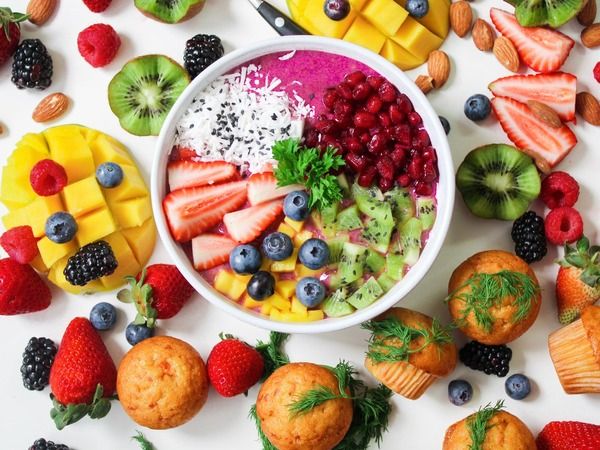 What is stored where?
There is a certain etiquette when it comes to unpacking your shopping, particualt where food waste is concerned.

Let's play a quick game of fridge, cupboard, kitchen counter, or other!

Where should you store the following…?
1. Eggs
A. Fridge
B. Cupboard
C. Kitchen Counter
D. Other
2. Apple
A. Fridge
B. Cupboard
C. Kitchen Counter
D. Other
3. Bananas
A. Fridge
B. Cupboard
C. Kitchen Counter
D. Other
4. Bread
A. Fridge
B. Cupboard
C. Kitchen Counter
D. Other
5. Butter
A. Fridge
B. Cupboard
C. Kitchen Counter
D. Other
6. Vinegar
A. Fridge
B. Cupboard
C. Kitchen Counter
D. Other
7. Marmite
A. Fridge
B. Cupboard
C. Kitchen Counter
D. Other
8. Milk
A. Fridge
B. Cupboard
C. Kitchen Counter
D. Other
Answers
A. Store eggs at the back of the fridge to prolong their lifespan.
A. Placing apples in the fridge can slow down their ripening process.
C.
D. Any bread that is not being frozen for a later date should be kept in a breadbin to preserve its freshness.
A. While butter can be kept at room temperature, it will spoil quicker, so is best kept in the fridge.
B. Vinegar is high in acid and therefore self-preserves.
B. Love it or hate it, Marmite should be stored in a cool, dry place, and never in the fridge.
A. This one is a given, however, something you may not know is that keeping milk in the fridge door can actually hinder its lifespan! For best results, pop milk at the back of the bottom shelf, where it's typically cooler.
Keep your cool
Ideally, the temperature inside your fridge should be between 3°C and 5°C. Any higher than 8°C, and your fridge may start to breed harmful bacteria and spoil your food.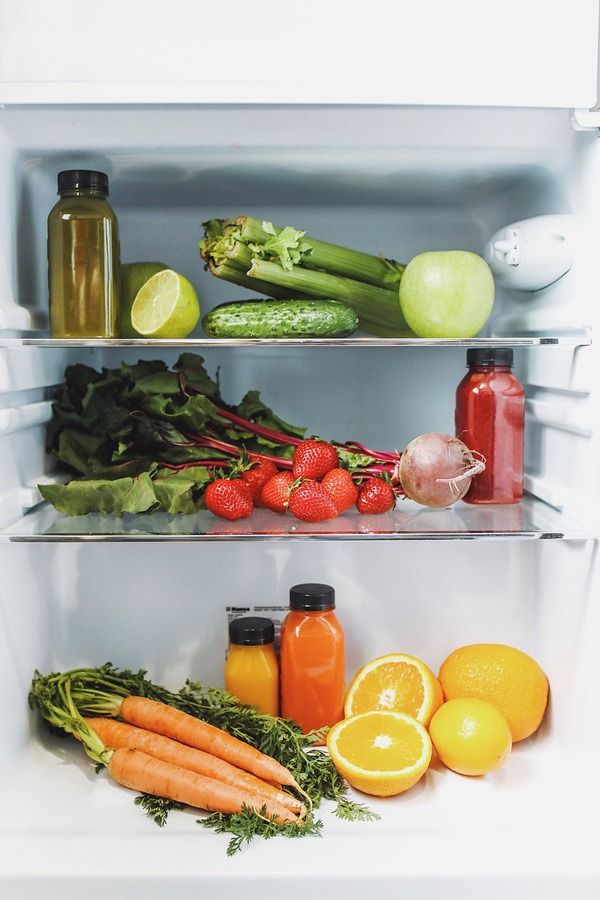 Ice, ice baby!
We're sorry to say that this tip may well result in a 'frosty' reception from your garden's feathered visitors!

Searching for a solution to stale bread? Look no further than your freezer!

Next time you buy a loaf, keep out what you're going to use over the next couple of days, and then wrap the rest in aluminium foil, place in an airtight bag, and freeze.

When you require what's left, remove, and allow to thaw for 24 hours.

Most baked products can last in the freezer for up to six months.
A few examples of freezable baked products:
Rolls
Crumpets
Bagels
Pittas
Focaccia
Use-by vs best before
Familiarise yourself with the difference between use-by and best before dates.

Use-by products must be consumed before midnight on the date shown on the packaging. Eating food that has passed its use-by – even if within just 24 hours – could make you ill.

There is a lot more leniency when it comes to best before labels. The best before date is a guideline, and food consumed outside of this may still safe, although it may be considered 'past its best.'

Any food eaten after its best before date should be individually judged based on any changes in smell, texture and taste.
Measure your portions
If, like us, you regularly find yourself cooking enough pasta to feed a small army, it may be time to wise up to weighing.
As a general rule of thumb, the following measurements are classed as one portion:
Don't let the uncooked portions panic you. It may not look like a lot, but remember that many starchy products expand upon cooking.

Side note: of course, recommended portion sizes are only generalisations. There are many reasons why people may require smaller or larger potions than the average measurements, for example, if they do a lot of exercise and need to replenish their carbohydrates.
Leftover love
Is it just us, or does 'next day' food actually taste better?!

'Day after' pizza – even when scoffed cold – has to be king of the leftovers, but there are plenty of other contenders to become acquainted with.

Made one too many portions of your evening meal? Put what's left in a Tupperware and take it to work for lunch, or simply freeze and tuck in at a later date.

The shelf life of your leftovers will vary depending on what's in them, and it's important to follow recommended food safety guidelines.
Fresh ideas
It's a Friday night, and you've just got in from a long week at work.

You open the fridge, and a random selection of food stares back at you.

Half a swede.
A handful of mushrooms.
Two eggs.
A few pieces of cooked ham.

End-of-the-week leftovers rarely make up an inspiriting collection, and you can't think of a way to incorporate everything into a quick, tasty meal.

Stop! Before you bung everything in the bin and start dialling up that takeaway, check out websites such as BigOven and SuperCook.

As an example, we threw some of the above food into the BigOven's 'use up leftovers' tool, and it generated 267 recipes ideas.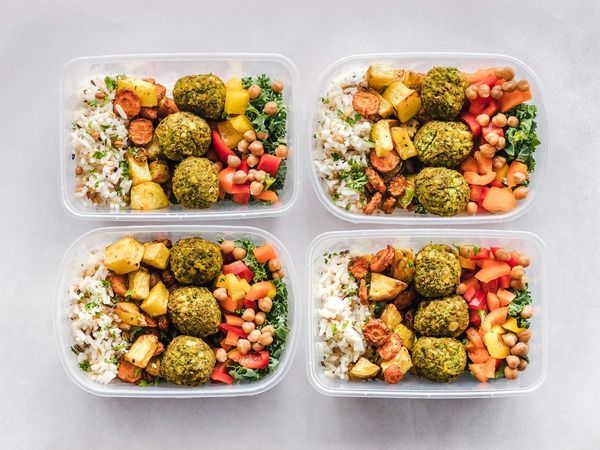 Waste not
Have you got a hamster, rabbit, or guinea pig in the family? They will be more than happy to help you get rid of vegetable odds and ends!

You could even speak with your local animal rescue centre, vet's practise, or zoo to see if they could make use of leftover vegetable products.

Below, we have rounded up some of the most popular fruit and vegetables and advised whether or not they are safe for our smaller, furry friends to consume. A quick Google search on an authorised veterinary or animal care website should answer any queries relating to veg we haven't included.
| Fruit/ Veg | Safe for rabbits? | Safe for hamsters? | Safe for guinea pigs? |
| --- | --- | --- | --- |
| Lettuce | Yes, in small quantities | Yes | Yes – romaine, cos and Little Gem |
| Cucumber | Yes | Yes | Yes |
| Broccoli | No | Yes | Yes |
| Carrot | Yes, as on occasional treat | Yes | Yes |
| Spinach | No | Yes | Yes, occasionally and in small quantities |
| Bell pepper | Yes | Yes, but remove seeds and stem | Yes, but remove seeds and stem |
| Cabbage | Yes | Yes, but in very small quantities | Yes |
| Strawberry | Yes, in very small quantities | Yes | Yes |
| Apple | Yes, but remove all seeds and the core | Yes, be remove all seeds as these are toxic | Yes, but remove all seeds and the core |
| Blueberry | Yes | Yes | Yes |
Remember to thoroughly wash all fruit and veg before giving it to animals.
Chuck it on the compost!
Composting: you've probably heard of it, but are you ready to jump on the bin bandwagon?!

Sadly, it is thought that as much as half of the food disposed of in the average bin could have been composted instead.

Recycle Now have put together a really handy guide for composting beginners, which you can find here.

Wondering what to do with your compost once the bin is full? Add to flower beds, pots and window boxes for a nutrient-rich mix that your plants will thank you for. Doing so will help to balance the soil's pH levels, as well as preventing diseases.

When we think of composting, the first things that come to mind are usually fruit and vegetables. Composting goes way beyond that!

We were surprised to learn that all of the following can also be composted:
Bread
Rice & pasta
Tea bags & coffee grounds
Eggs (including the shells)
Meat and fish (both raw and cooked, including any bones)
Beans
Conclusion: Cutting back on food waste? It's as easy as pie!
Reducing your food waste and saving yourself some money are habits that can be easily adapted. Incorporate a bit of extra planning into your shopping routine, and you'll be well on your way to becoming a greener genius with a few extra pounds left over at the end of the month – winner!