What is a 12 month loan?
A 12-month loan gives you the opportunity to borrow a fixed amount of money with the full balance plus interest repaid over the course of one year.
You can apply for a 12-month loan through CashLady for anywhere between £100 and £10,000.
Can I take out a 12 month loan with bad credit?
If you have bad credit you may still be able to secure a loan. Not everyone has the same financial history which means each application should be assessed individually by the lender.
There can be a number of reasons why you have a bad credit score. If you believe this is down to mistakes on your credit report, you can request a free copy from Equifax, Experian or TransUnion, and ask for any errors to be corrected.
However, your credit history isn't the only criteria used to review a loan application. The lender will also look at whether or not you can afford the proposed monthly repayments, including the interest rates. You may be asked to supply additional information about your income to substantiate your application, although this differs from case-to-case.
When you make an application with CashLady, this will not affect your credit score. We will match you with the lender most likely to approve your application using a 'soft' credit search. It only takes a few minutes to complete the online form and you can find a lender in only a few minutes.
You should note that if you then choose to complete your application with the lender, the lender will at that point have to carry out a hard credit search on you, which can impact your credit score.
What can I use the money for?
People who take out a 12 month loan tend to use the money for a wide range of purposes. For example, you may be planning some necessary home improvements and will use the cash to pay for materials and/or contractors to complete the work. The money can also be used to pay for a large unexpected expense that needs to be paid for quickly.
When you apply for a loan through CashLady, you will be asked why you need to borrow the money. Lenders want to ensure that you will not be placing yourself in financial difficulty by taking out the loan. That is why it's also important to ensure you are financially stable enough to repay the fixed instalments over the full loan period.
What is a 12 month loan not suitable for?
If you receive a loan there are few limitations on what you choose to use it for. The most important thing to consider is whether or not you can afford to repay the full loan amount as laid out in the agreement.
However, taking out a loan is not suitable to supplement your current income. This could create additional financial difficulties that burden you with debt you could struggle to repay. You should also not use the money to pay for any unnecessary or frivolous costs, such as a holiday.
The full loan, plus interest, will have to be repaid across 12 monthly instalments, so ensure you can comfortably afford the repayment amounts, as defaulting on a loan could affect your credit score and make it more difficult to secure credit elsewhere in the future. If you cannot afford the monthly payments you should not apply for a loan.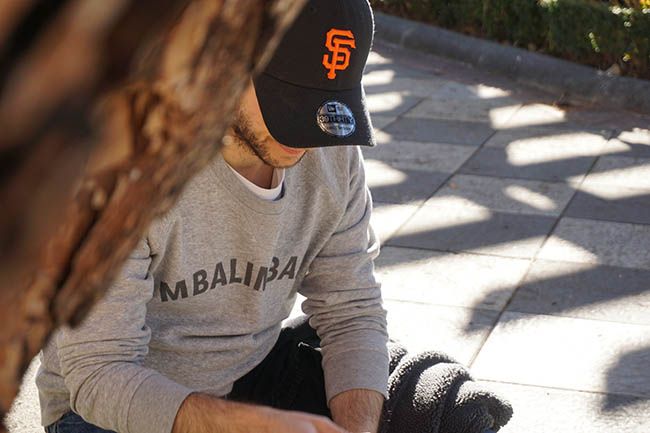 Can I repay a 12 month loan early?
This will depend on the policy set out by the lender. If you believe you may be in a position to repay the loan before the agreed deadline, you should check with the lender if there are any additional charges for doing so before agreeing to borrow the money.
Some lenders will allow you to repay the loan early without any additional fees being charged. In this case you can overpay with each instalment to reduce the total debt faster. Other lenders may charge additional fees for the early repayment. If you can't find the information you need about early repayment, get in touch with the lender before offering to repay more than the agreed amount.
Will I need a credit check?
The Financial Conduct Authority (FCA) require that a hard search is carried out when offering credit to any consumer. So, if a lender offers you a loan without performing a credit check you should not borrow the money, as it could put your financial security at risk and you will not benefit from any protection from the FCA. Use the FCA Register to check if the company is an authorised and regulated lender.
At CashLady, we only work with FCA authorised and regulated lenders.
Applying for a loan through CashLady does not require a hard credit check that can negatively affect your credit score. If you choose to complete an application with a lender following your CashLady application, the lender will at that point have to carry out a hard credit search on you, which can impact your credit score.
Do I need a guarantor for a 12 month loan?
You do not need a guarantor to apply for a loan through CashLady. If you have a good credit score, you stand a better chance of having your application approved by a non guarantor lender. Your approval will be assessed on factors such as your credit score and current financial situation.
However, to ensure we can accommodate people with all credit histories, we may introduce you to a guarantor lender. You are under no obligation to proceed if you are not happy with the terms offered.
How long does it take to receive the money?
If your application is approved, most lenders will transfer the funds directly to your account on the same day, sometimes within the hour*. Check the pay out times for the lender you are applying with, as they will vary. Some have daily cut-off times and others will only transfer funds on week days.
Where can I get a 12 month loan?
There are two ways you can apply – through a direct lender or a credit broker.
Credit brokers
Your chances of securing a loan are improved by using a credit broker such as Cash Lady, as a single application opens you up to a wider selection of lenders who could be a suitable match for the amount you want to borrow as well as the time frame you need to borrow over.
You get a fast answer in one place without having to apply to several separate lenders which could put your credit rating at greater risk. The lender will only carry out a full hard credit check if you decide to proceed with the application after making your selection. This will then be recorded on your credit file and can be seen by other companies.
You can start your application process with CashLady today to see if there is a suitable lender for you.
Direct Lender
A direct lender is a company that will supply you with the funds without a third-party being involved. You apply via their website and wait for decision. When a loan is not approved you will have to apply with a different company, although repeating this process can have a negative effect on your credit score.
This is where working with a broker such as CashLady can prove to be an advantage over applying directly with a lender. Using our panel of FCA approved lenders, we match you with the one most likely to approve your application. This first stage of the process will not impact your credit rating at all, so you can take your time comparing your options and have more control of what you do next.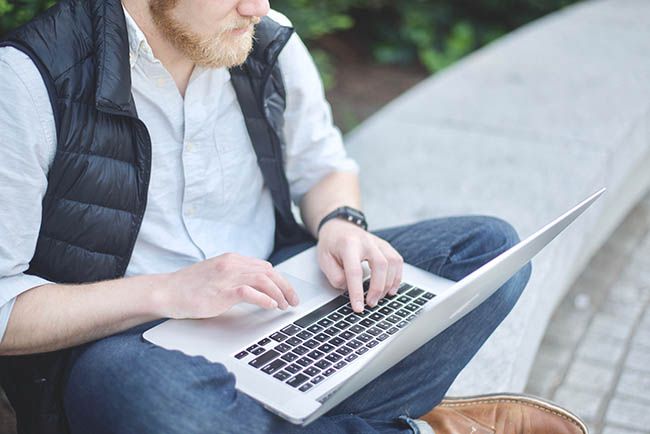 What do I need to apply for a loan?
When submitting your application you will need to supply a few simple details. With CashLady it only takes a few minutes and you should receive a quick decision about whether or not you have been successful. Some of the details required include:
Name and address
Email address
Phone number
Residential status
Amount you wish to loan
Current employment status
Monthly income
Bank account details
There are five quick steps you will need to complete with a CashLady application.
Step 1
Complete the online application, filling in the form using the details requested above. This should only take a maximum of about 5 minutes to complete.
Step 2
Once we have received your application we will match you with the lender most likely to approve you using our soft search technology. This will not impact your credit score and all the lenders we work with are FCA authorised and regulated.
Step 3
If you wish to proceed, the lender will then process your application directly with you and also carry out any credit checks that are required. They may also request further ID confirmation and details about your financial status.
Step 4
When a loan is approved by the lender they will send a formal offer directly to your email address. Read through the paperwork and ensure that you are happy to proceed, sign it to accept the offer and complete your request.
Step 5
The money can now be transferred to your account which should take no longer than 24 hours* (this can vary with some lenders).
Summary
A 12 month loan can offer a solution to a financial issue you are facing, although they should be used responsibly and never relied on for a long-term answer to any debt problems you have. If you are struggling financially, there are organisations that can help: moneyhelper.org.uk and/or stepchange.org
Taking out this type of loan requires you to plan ahead and consider your regular income and outgoings, taking into account the regular repayments set out each month. Most people need a helping hand financially at some point, but 12 month loans should only be taken out if you can afford to repay without defaulting.