What are Small Loans?
A small loan would be considered a type of financial product designed to help you out when you have a financial emergency and need a quick, simple solution. Some people may also refer to them as short term or payday loans.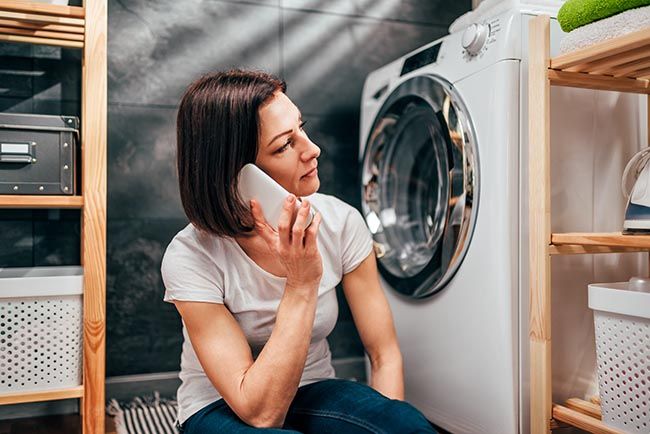 They are usually for less than £1,000 in value and paid back within 12 months. If a very small amount of money (say £100 - £500) is borrowed to cover a temporary cashflow situation, then a loan of this size could be repaid in just a few months.
Small loan example
You borrow £300 over three months at an APR of 49.9%
Your monthly repayments would be £106.94. At the end of the three months you will have paid back a total of £320.82 - the initial £300 you borrowed and £20.82 in interest to the lender.
When should I consider a small loan?
There are a number of scenarios where you might consider taking out a cash loan. If you have an unexpected bill or a cash emergency you did not anticipate, then a little loan can be useful if you do not have enough money in your bank account.
How can a small loan help me?
Used responsibly, a small loan can help ensure you can get through a temporary financial difficulty when you do not have enough money in your bank account. It could help you to pay for any unexpected financial emergencies such as a car repair or a broken boiler. Not being able to make important payments such as these can be very stressful. It can add discomfort or inconvenience to your life if you have to wait a few days or weeks to save up the money when all you really want is a quick and easy solution.
When would you use a small loan?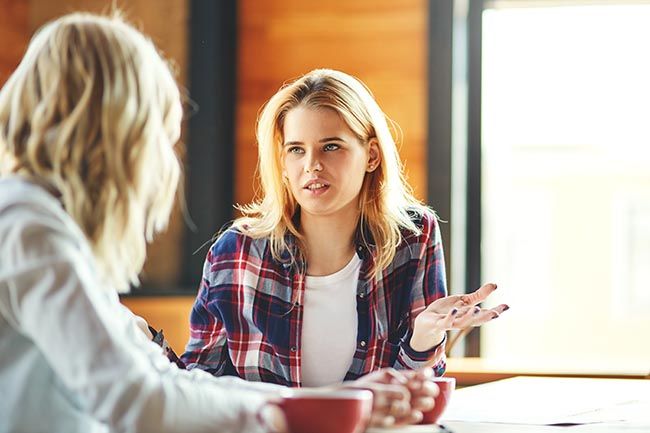 A small loan could be useful in a variety of situations:
Paying an urgent bill
Vehicle repair
Broken boiler
Medical treatment
Home improvements
Because these loans are usually just a few hundred pounds in value and paid back over a few months, they are perfect for cash emergencies.
Saving for emergencies can be very challenging, especially when we don't see them coming.
MoneyHelper recommends saving at least 3 months of your monthly salary.
This can be hard to do with expensive living costs.
Using a low amount of short term finance means you can resolve the issue quickly and then repay the loan (plus interest) in a structured repayment schedule.
How do small loans work?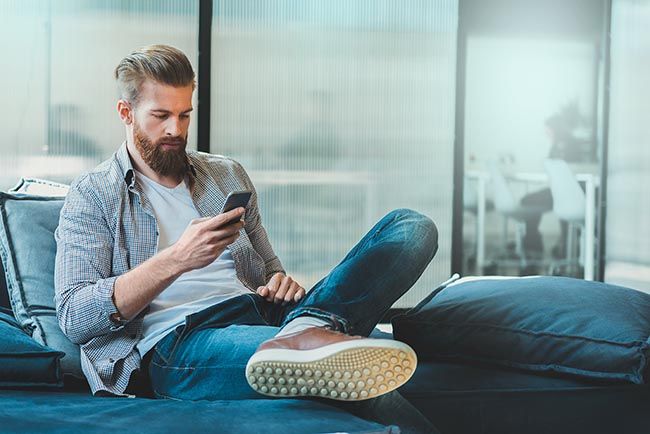 It starts by submitting a loan application online which is then seen by a panel of lenders, who will assess your application for affordability and potential risks of non-repayment.
Applicants need to be over 18 years of age and a UK resident. It is essential that customers are earning a regular income (full-time or part-time) that is paid into a UK bank account with a debit card attached to it.
Applicants must have a working email address and mobile phone number. This is to ensure you can be easily contacted and help speed things up as you can often digitally sign the loan agreement upon acceptance.
Finally, customers must have a working debit account, with an active debit card to receive payments into their account. Collections can then be made by the lender using a system known as continuous payment authority.
How do you apply for a small loan?
At CashLady, we make applying for a loan simple.
Applying for a loan online can be done through your internet enabled mobile device, tablet or desktop. There are many providers of lower value credit products and both direct lenders and brokers can offer you an online solution.
Typically, an online application form will ask you for some key information about yourself and your spending habits. It is important to be as honest as possible to ensure you do not make a mistake or provide incorrect information. If you do, it might impact your chances of success.
It will normally take anywhere from 3-5 minutes to complete an online form and a decision should be returned in less than 3 minutes.
Applying with CashLady
At CashLady, when we process your application we show it to our panel of lenders. We then match you with the loan provider most likely to fund your application.
We are very strict with the lenders that we work with. We only work with those that follow responsible lending guidelines. All our lenders are authorised and regulated by the Financial Conduct Authority (FCA) and have a commitment to treating customers fairly.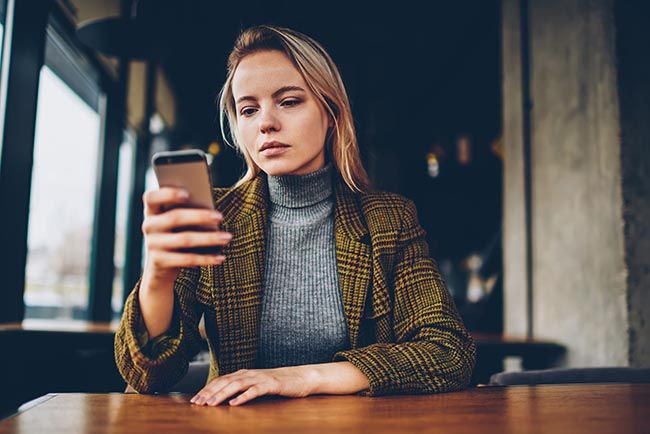 How soon do I have to pay my loan back?
If you take out a loan it will have to be paid back according to the repayment schedule detailed in your loan agreement, just like any other type of credit agreement. The good news is that you can almost always make early or additional payments to repay your loan early (although be sure to check with your finance provider for any additional charges this may incur). Doing this will mean you get to pay your loan back early and demonstrate your credit-worthiness to any future credit providers you may deal with. Check the terms and conditions received from your lender to understand their specific policies.
Am I eligible to apply?
Anybody is eligible to apply for a loan online. If you are looking now, you could complete our online application form and receive a quick loan decision from one of our lenders. If successful, they may be able to transfer your funds the same day.
How much will my loan cost?
The cost of your loan will depend on the offer you receive from the credit provider. Most unsecured small loans have a higher interest rate than mainstream personal loans because they are designed to be taken out over shorter periods.
What is the interest rate on a loan acquired through CashLady?
The representative APR on loans found through CashLady is 79.5% APR.
This means that 51% of applicants who obtained a loan using our service did so at this rate or lower. However, the rate you will qualify for will depend entirely on your individual circumstances. It could be that you are presented with a loan from a high-cost short-term credit provider in which case the interest rate would be above 100% and for certain lenders could exceed 1,000%.
However, the Financial Conduct Authority (FCA) have put price caps in place. These price caps mean you will never pay more than 0.8% interest per day.
The interest rate is only part of the equation when working out the cost of borrowing. When you receive a loan offer, look at what you will be paying back each month and/or over the duration of the loan. You will then be able to understand how much your loan is costing you each month.
How do small loans affect your credit score?
If you take out a small loan and pay it back in full and on-time, your credit score should not be adversely affected.
In fact, it could even be beneficial to your credit score, as lenders and credit bureaus should see this type of money management and financial discipline as a good indicator of trust.
However, if you take out a loan and do not pay it back in full, or on time, you may be viewed very differently. Not making your scheduled loan repayments on time could result in a negative action on your credit score, making it more difficult to obtain credit in the future.
What are small loans for bad credit?
These are smaller value credit products designed for people who have low or no credit scores. Because some people have a lower credit rating, they can be seen as riskier to lend to than others. Therefore, a loan product carrying a higher rate of interest gives some element of safeguarding to lenders who want to broaden their customer base and help people with lower levels of credit-worthiness. We have a number of lenders on our panel able to offer short term or payday loans for bad credit.
What types of small loan are available?
Whilst smaller, unsecured, online loans are quite common, they are not the only type of low value loan available.
Other credit options include:
Logbook Loans
Guarantor Loans
Lines of Credit
Credit Cards
Whatever type of credit you are considering, make sure you fully understand what your obligations are and what the true cost of borrowing is.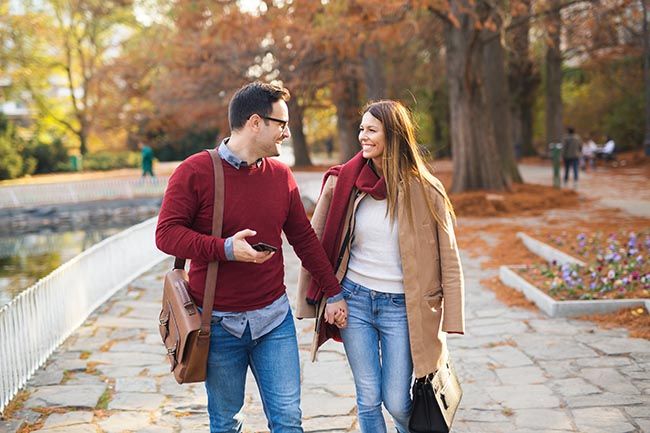 Summary
Despite their convenience and ease of use, small loans should not be considered as a long-term financial solution. They should be used sparingly and in emergency situations. Ultimately, these loans are still short-term solutions.
If you find yourself struggling financially, it may be useful to seek advice from organisations such as MoneyHelper or Stepchange.
Everybody has cash emergencies from time to time and if you do not have sufficient funds or do not have family or friends able to help you out, then applying for a loan via CashLady could be an appropriate option.
It is also important that higher cost loans designed for short-term needs are only used to cover immediate, unforeseen expenses and not spent on more frivolous purchases.
If you are having difficulties with your finances or are struggling to repay your debts, there are independent charities and organisations out there that can offer you free and impartial advice. We have included some links below for your convenience:
---