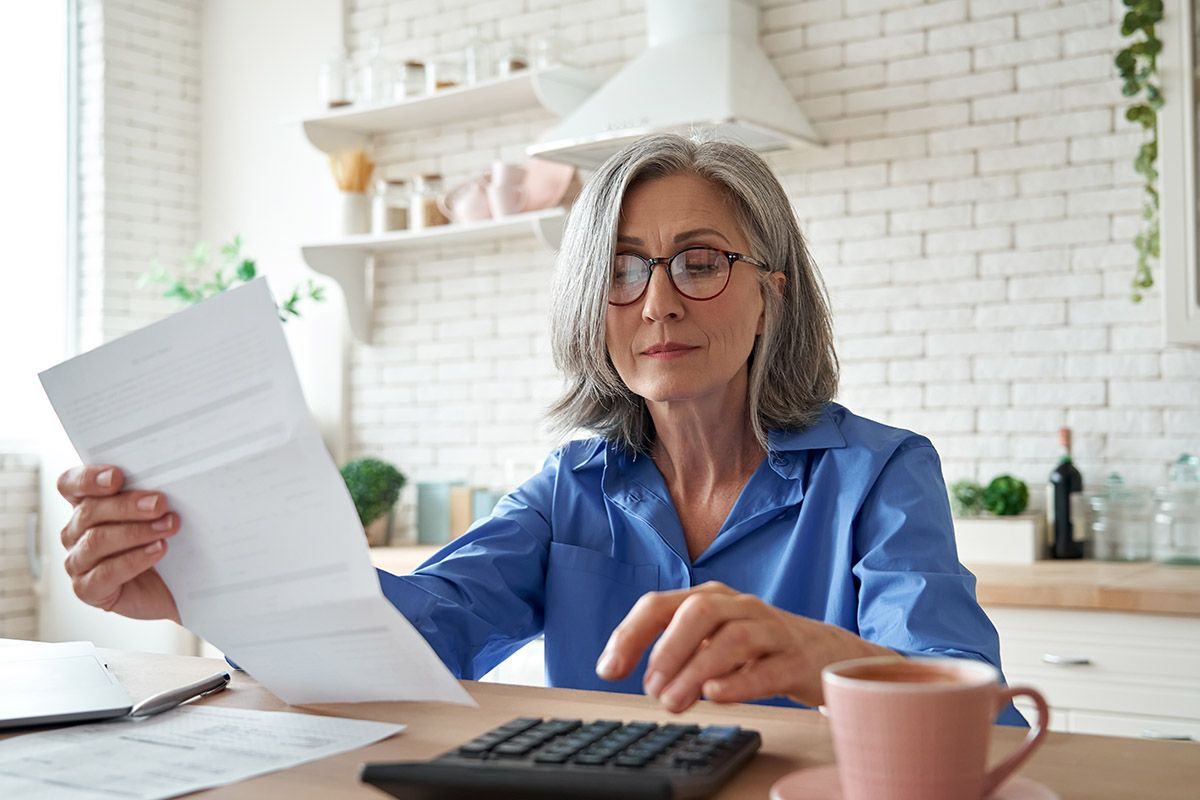 Could I still be considered for a loan if I am retired and living on my pension?
Yes, you could be considered.
Predominantly, lenders will take a look at your income to determine whether or not you are likely to be able to afford repayments. Your income might include private and state pensions, as well as wages from any part-time jobs.
Your credit score will also be taken into account – as a general rule, those with a higher credit rating are more likely to be approved for a loan.
A low credit rating will impact your chances of being approved for a loan, no matter your age.
Is there a maximum age limit on applying for a loan?
Yes – many lenders state that the maximum age limit on personal loans is 70, although some may consider those up to the age of 75.
Seeking a loan if you are over the age of 70 may present limited choices, and it is rare to find a lender willing to offer a loan to anyone over the age of 75.
If I am approved for a loan, how much money could I get?
This will depend on various factors, including your income and credit score. Having a larger pension income may also increase the amount lenders may be willing to offer you.
Every lender has different requirements, so if you do decide that a loan is a good option for you, it's worth shopping around for the terms and rates that suit you best.
Why would I want to apply for a loan during retirement?
Your pension may be generating a lower income than you were used to while working, and because of this, saving up can take longer.
A loan could help to alleviate this situation by providing a sum of cash to put towards an urgent cost, such as a packed-up boiler or car.
What are the disadvantages of taking out a loan during retirement?
While saving up will typically take longer, it will actually be more cost-effective in the long run. This is because taking out a loan actually results in having to pay more than the amount borrowed due to monthly interest rates.
Regardless of your age, the key thing to ask yourself when debating whether to take out a loan is this: are you going to be able to comfortably make the monthly repayments? If there is any doubt in your mind, you should refrain from making a decision that may put you in financial jeopardy.
What happens to my loan if I pass away with a balance still outstanding?
This is a good question, although hopefully it is not a position you will ever find yourself in.
If you pass away, the loan will still need to be repaid. The most common solution is for the money to be taken from your cash and assets (known as your 'estate').
This will reduce the money left to your beneficiaries.
What if I pass away and I have a joint loan in place?
If you pass away before the joint loan has been repaid, the other loan holder will become solely responsible for the loan and will need to make the pre-agreed repayments.
Is more of a risk involved in taking out a loan as a pensioner?
Whatever your age, the risks of taking out a loan remain the same. Failing to make or falling behind on the required repayments are possibilities that you need to think about very carefully before making a commitment to a financial product.
How can I boost my credit score and improve my chances of being approved for a loan?
Check over your credit report and make sure that all details are correct. Even something as simple as a typo in an email address could lower your credit rating.
Assess any joint bank accounts that you currently have. Being financially associated with someone with a low credit score (for example, if you have a joint account) can actually impact your own credit rating.
Ensure all bills are paid on time.
If you have made attempts to get access to credit but have been turned down, refrain from immediately applying with other lenders. Making several applications over a short period of time could lower your credit rating.
Another option to boost your credit rating could be to get a credit-building credit card. By making purchases on these cards and paying them off every month, you are proving that you can make your repayments reliably and comfortably.
Are there any other alternatives I could consider instead of a loan?
While saving up may take longer than applying for a loan, it will give you greater financial control as you won't have the pressure of repayments and interest.
If you've decided a loan isn't the right option for you, and you feel like you're having money worries, then it's important to reach out for help. Discussing money – especially with those we are close with - can sometimes feel a bit uncomfortable, but this needn't be the case. Money worries are something that many of us will face in our lifetime, and there's no shame in asking for a little additional support. During the current cost-of-living crisis, it is really important that we speak up if things are getting too much. Remember that help is out there. For free, confidential advice and support, visit Citizens Advice Bureau, National Debt Line, Money Helper and StepChange.
Not sure if you need help? Take the StepChange 60-second Money Health Check.