Shopping Dos and Don't
Many personal finance experts talk about the importance of budgeting and restraint, but few suggest practical tips that could make an immediate difference to your bank balance.
Here are some of the most important steps to take when trying to save money on your grocery shopping:
1. Do Shop Around
Loyalty means nothing to supermarkets. While your branded cards might make you feel like you're part of a club, they're really just a marketing ploy to get you to spend more. It's for this reason that shopping around is so important.
While nobody would suggest that you should visit every supermarket every week to scour for deals, checking into discount supermarkets like Aldi and Lidl could help you to pick up some cheap produce that's no different from the marked-up brands in major chains.
Shopping around doesn't stop with visiting the German discount stores. Visiting local food markets and other smaller independent shops could help you to find the best offers around.
2. Don't Go on an Empty Stomach
It may sound silly, but shopping when you're hungry could cause you to spend more than normal. That's because you'll be shopping with your stomach, and will probably end up filling your trolley with more snacks and other items to satisfy that immediate craving.
You should be careful to avoid visiting the shops too many times a week, too. The more often you go shopping, the more likely you are to spend. If you really must do a mid-week top-up, be strict and only get the exact items you went in for – whether there are deals and offers or not.
3. Do Time Your Shop Wisely
While supermarkets will always do their best to extract money from you, timing your shop could help you to access the best discounts and promotions.
Many supermarkets and other food shops reduce their prices towards the end of the day. That's why if you go shopping at 6-7pm you're more likely to come across discount stickers for items that are close to their best before date. The good news is that these items are still totally safe to consume and many of them can even be frozen.
Next time you go shopping, think about when staff might start marking down the latest batch of reductions and don't leave it too late or somebody else will get there first!
4. Don't Fall for Special Offers
It's impossible to walk around a supermarket without noticing their special offers, usually marked by bright colours and large writing.
These often seem like a great deal – and sometimes they are – but more often than not they are simply the supermarket's way of getting you to buy what they want. Special offers are engineered to make you spend more, and many people fall for it. Every. Single. Time.
The bottom line is that if you wouldn't have bought something anyway, don't buy it just because it's on special offer.
5. Do Use Vouchers and Coupons
Never pay more than you need to! Coupons and vouchers are a critical part of supermarket advertising, and it makes sense to use them if it means you'll get money off of items you would have bought anyway.
These vouchers might come to you through the post or via an app, but it's also worth paying attention to any that might be included in the pages of magazines and newspapers. This all plays into shopping around and finding the very best deal that reflects your needs.
6. Don't Shop for Points
From Tesco Clubcard to Sainsbury's partnership with Nectar, there are plenty of loyalty schemes available to the Great British Consumer. Unfortunately, not all of them are what they may seem.
These loyalty cards are designed to give the impression that shoppers are getting a good deal. That could be by offering a discount at the point of sale, or by building up points that can be exchanged for a reward later on. It feels like something for nothing – but in reality it's just another way to encourage you to part with your hard-earned cash.
The rewards will never be worth as much as the amount you spend to get them. Always shop for price, not points.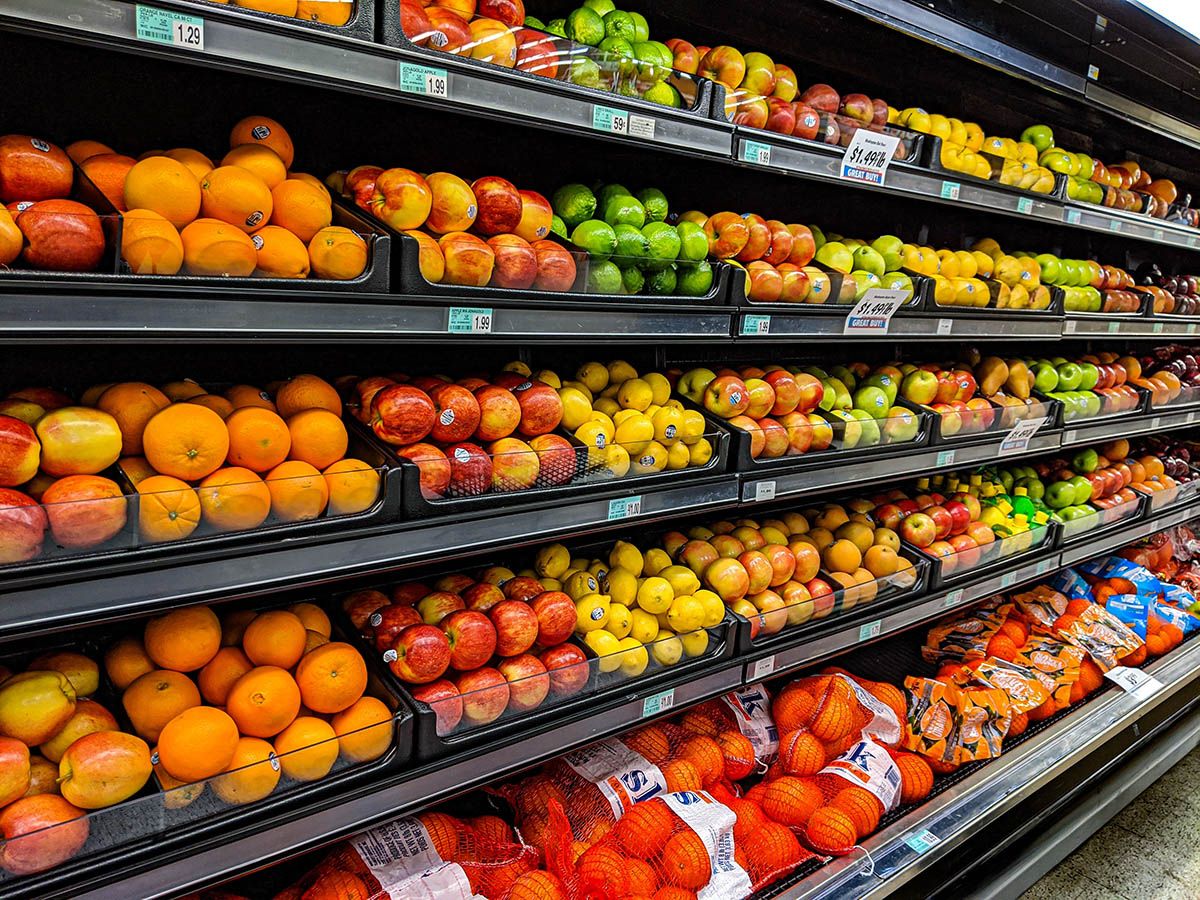 Clever Shopping Swaps
1. Swap Big Names for Own Brands
Beans means Heinz? It has to be Hellman's? A Glass and a Half in Every Bar?
Chances are you recognise some of these slogans. Many of the UK's top-selling brands use clever marketing techniques to associate their products with quality and tradition when in reality they're no different than supermarket own-brand products.
They may be less glitzy, and the packaging might be less appealing, but the food itself is often almost identical to the branded alternatives. If you're not ready for the basics or value range just yet, try working your way down from your usual top name brand. There will usually be a few cheaper steps in the chain before you reach rock bottom – and you might even find that you prefer a different product along the way.
2. Ditch the Meal Deals
Everyone loves a meal deal. What's not to love when you can get a lunchtime meal, snack, and drink for £3? The cost seems reasonable – but not when you realise you could make the same thing at home for far less.
Whether it's packed school lunches or taking your own sandwich to work, the savings from making your lunch at home can be massive. Some people go as far as to get into meal prepping, while others just take last night's leftovers.
Whatever your preference, buying lunch out is costly and the alternative could save you hundreds or more each year.
3. Quit Takeout Coffee
Can't start your day without a morning coffee? We're the same, but we've realised just how expensive coffee shops are. Rather than spending £3 on a cappuccino, you could be parting with just pennies by own coffee at home.
It could be that you're happy to settle for a jar of instant coffee, but even aficionados could benefit from taking barista duties into their own hands. When you make your own coffee, it'll be right every single time. Whether that's a pod machine, filter, Aeropress or Cold Brew, you'll get the same caffeine fix at a fraction of the cost.
4. Go Heavy on Veggies
Meat can be expensive – particularly if you've got a taste for steak or lamb! While some might argue that going vegetarian (or even vegan) is a cheaper solution, there are ways to keep meat in your diet whilst still saving money.
Bulking out meals with vegetables and pulses (think beans and lentils) could help to make your food budget go further. These filling ingredients are highly nutritious, will keep you satisfied for longer, and won't break the bank.
5. Visit the World Food Aisle
You might already be shopping around, but did you know that you should also be shopping in different parts of the supermarket?
When it comes to store cupboard staples like rice and spices, paying a visit to the world food aisle could help you to save money when compared to the cost of regular domestic products. Best of all, you might even find alternatives that taste better, and are only cheaper because the brands aren't as well known in the UK!
6. Buy Seasonal Produce
Next time you plan your weekly shop, think carefully about what foods are in season. Products that are in season are more likely to have been grown locally and not imported from thousands of miles away.
In addition to reducing your carbon footprint, shopping seasonally may also make your groceries cheaper as the price won't reflect transportation costs from the other side of the world.
7. Treat Yourself to a Fakeaway
Everyone loves a takeaway now and again. From a tasty Chinese meal to classic fish and chips or even a cheeky kebab after a night out, takeaway food is satisfying but it certainly isn't cheap!
Rather than treating yourself to an expensive takeaway, why not try to make the same thing at home. There are plenty of ideas and recipes online, many of which have been created with ease and convenience in mind. It could save you £20 or more each week, and you'll be surprised by just how close you can get to making those oh-so-tasty takeaway foods at home.
8. Make It Yourself
Don't just stop at making the odd takeaway alternative yourself – try making more of your meals from scratch. Ready meals and convenience foods are not only expensive, but they are also far less nutrient-dense than home-cooked foods. This means that they're less healthy and don't fill you up for quite so long.
If you want to eat healthier food with fewer additives while feeling fuller, try making simple, nutritious home-cooked meals.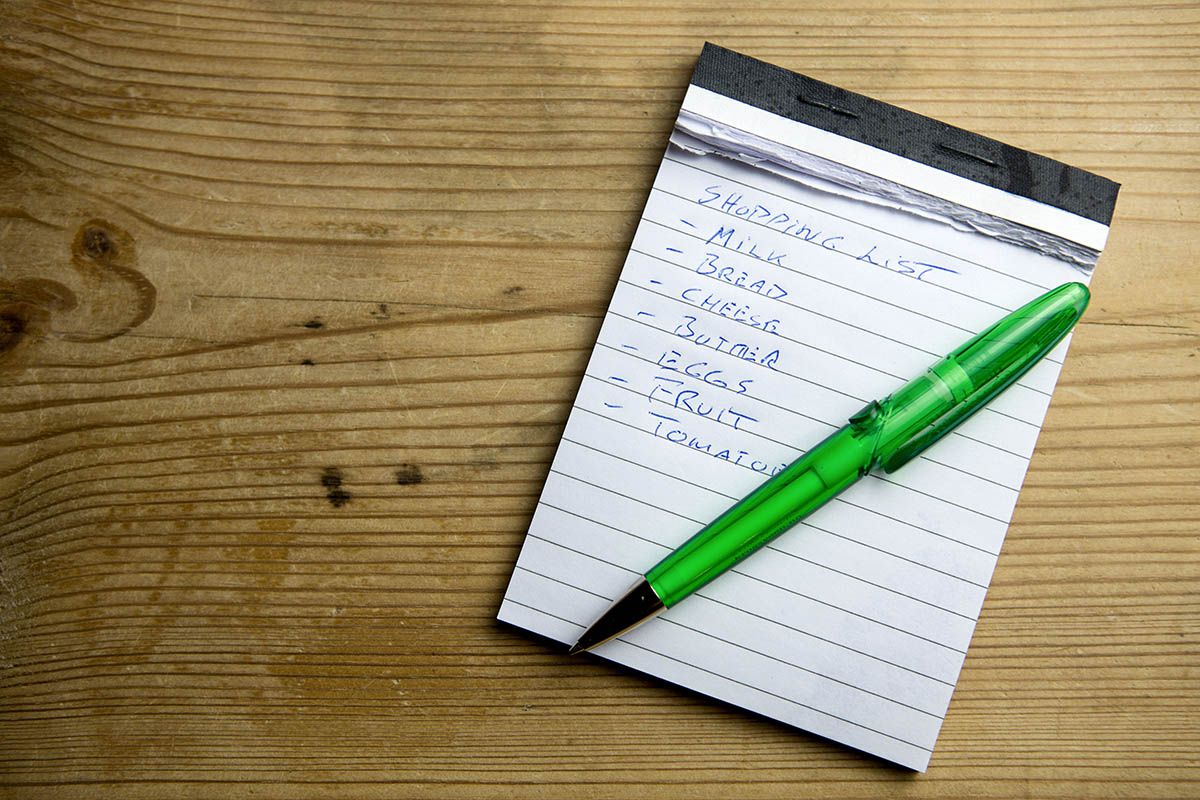 How to Plan Your Weekly Shop
With all of these tips in mind, it's important to think carefully about how you approach food shopping.
Making multiple trips whenever you need something is the most expensive way to shop since you'll almost always end up picking out extra products that you don't really need. Instead, it's better to carefully plan your grocery shopping to maximise convenience and minimise spending.
Before you head to the shops, be sure to check your food cupboards, fridge and freezer to identify what you already have. This exercise should form the basis of the meals that you plan for the week ahead. Got a can of kidney beans? Plan to make a Chilli con Carne. Been ignoring that pack of frozen mince? Why not buy the remaining ingredients for a cottage pie.
Meal planning is the very best way to eliminate unnecessary spending at the supermarket checkout. By breaking down your week into breakfasts, lunches, and dinners, you can make sure you always have an option to turn to without having to ever resort to an expensive takeaway.
Once you've checked your cupboards and planned your meals, make a comprehensive list of everything you might need to buy. When you're at the shops, treat this list as the law – if it's not included, you shouldn't buy it. This is the only way to prevent yourself from getting sucked into the flashy special offers supermarkets use to entice buyers, and it'll keep your budget afloat.
Final Thoughts
Supermarkets are great at getting us to part with our money, but you can get away with spending less by thinking carefully about how you shop and what you buy.
Through a series of simple swaps and by being strict with your shopping list, you could save hundreds of pounds every year without having to give up on the foods and products that you love.