Treating Customers Fairly
Digitonomy is committed to providing the highest standard of products and services to our customers. Customer satisfaction is at the heart of our product and as such we do our best to meet expectations and provide the sought-after outcome.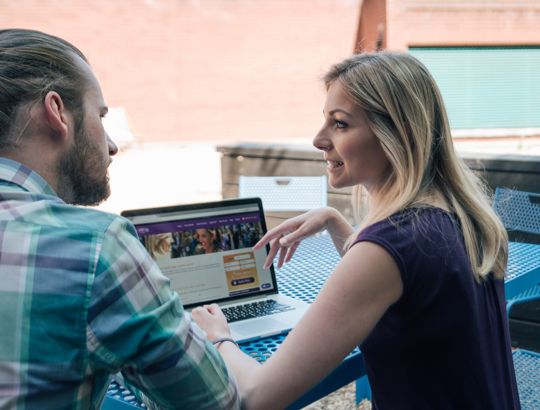 Representative example: Amount of credit: £1000 for 12 months at £123.40 per month. Total amount repayable of £1,480.77 Interest: £480.77. Interest rate: 79.5% pa (fixed). 79.5% APR Representative.
Digitonomy Limited (trading as Cash Lady) is a credit broker not a lender. All Applications Subject to affordability, UK residents only
Rates between 11.8% APR and Maximum 1721% APR - your no obligation quote and APR will be based on your personal circumstances - we compare small loans from over 30 lenders to get you the lowest APR possible. If you are not successful in finding a loan we may transfer you directly to alternative firms and services, such as credit builder tools which could incur a monthly fee if you choose to use them. There are no fees for our service
Your no-obligation quote and APR will be based on your personal circumstances
We compare loans from over 30 lenders to get you the lowest APR possible.
There are no fees for our service.
If you have a complaint
As part of our overall compliance policy, we are committed to treating our customers fairly in accordance with the Financial Conduct Authority's Treating Customers Fairly (TCF) Principles. Our staff is trained to ensure that customers are treated fairly and that our TCF Principles are adhered to. This TCF policy is designed to follow the six key guidelines as outlined by the FCA:
Consumers can be confident that they are dealing with firms where the fair treatment of customers is central to the corporate culture.
Products and services marketed and sold in the retail market are designed to meet the needs of identified consumer groups and are targeted accordingly.
Consumers are provided with clear information and are kept appropriately informed before, during and after the point of sale.
Where customers receive advice, the advice is suitable and takes account of their circumstances.
Consumers are provided with products that perform as firms have led them to expect, and the associated service is both of an acceptable standard and as they have been led to expect.
Consumers do not face unreasonable post-sale barriers imposed by firms to change product, switch provider, submit a claim or make a complaint.
Our Treating Customers Fairly Principles are:
TCF Culture – At Digitonomy we put our customers at the heart of what we do at all time. Customers can be confident that fair treatment is central to our culture.
Clear Information – We provide customers with clear and factual information, ensuring that they are kept suitably informed about our products. We make sure the content on our websites is clear, not misleading and in plain English.
Appropriate Solution & Suitable Product - Products and services marketed are designed to meet the needs of customers and where possible, identified consumer groups and are targeted accordingly. (ref: FCA treating customers fairly) This is how our product is designed and how our systems work. We make sure it does what it is intended to do.
Marketing – We market and advertise credit products to customers in a manner that is clear and compliant with current FCA regulation. Our compliance policies cover approval and legal sign-off of financial promotions where required, timely review of existing promotions and prompt withdrawal of expired or no longer compliant past financial promotions to ensure regulatory compliance.
Advice - When customers are in need of advice we refer them to the appropriate body that can help them.
Customer expectations – Customers are provided with products and solutions that perform as expected, and any such solution is of an acceptable standard. No extra services are added or any fees charged from the customer for the service we provide. We will not lead the customer to any third party that will charge them an unexpected fee or treat them unfairly in any way. We also try to educate the customer and make sure our product is only used in the right circumstances.
No unreasonable barriers – Customers do not face unreasonable barriers when dealing with us. This includes where the customer wishes to ask a service related question or make any complaint whether involving us directly or a lending partner. We respond promptly to any customer complaints where unfair treatment is concerned. Details of our complaints policy can be found here.
Responsible Lending practices – We make sure we follow responsible lending practices and are products are used as intended. See things to consider.
Dealing with vulnerable customers - We make sure to follow our procedure for dealing with vulnerable customers.
Audit and Ongoing monitoring - Periodically test adherence to TCF Principles by Digitonomy Limited, our lending partners and recommend changes where appropriate.
We continue to improve this policy and practices around the principles of treating customers fairly in order to make sure that at the heart of everything we do, we are committed to being clear, honest and fair.
Ready for a quick loan?
Warning: Late repayment can cause you serious money problems.
For help, go to moneyhelper.org.uk