What is a no guarantor loan?
A no guarantor loan is when a person borrows money from a lender without having to use a guarantor to co-sign the agreement. This means the sole person signing the agreement accepts to taking full responsibility for the repayment of the loan and any actions that may follow if they default and are no longer able to repay.
How do no guarantor loans work?
No guarantor loans work in a different way to guarantor loans. As there is no guarantor involved in the process, the person taking out the loan will be the only person responsible for making the repayments.
This is why it is important for a borrower who is struggling to keep up the scheduled repayments to inform the lender as soon as possible. Doing so could mean that the borrower and the lender have the opportunity to discuss an alternative repayment plan that could be more suited to the borrower's new circumstances.
With the borrower fully responsible for the repayments, the lender will look for some assurances that they will be able to repay the money. Borrowers can do this by being able to provide some of the following:
Be in stable employment with regular income
Have a good credit score
Be able to demonstrate a good history with previous borrowing
Have no bankruptcy, CCJs or IVAs in their history
Note that you do not necessarily have to satisfy all of these criteria in order to be eligible to apply for a loan through Cash Lady. Our panel of lenders includes several that are able to provide loans to customers with an adverse credit score or poor credit history.
When you complete the application form on our site, our service will match you with the lender most likely to accept your application. This part of the application process only requires us to carry out a soft credit check. This means there will be no impact on your credit score to find out if your application is likely to be accepted.
What types of no guarantor loans are there?
No guarantor loans come in a variety of different forms, including:
Payday loans: These are typically used to help get you through to the next payday. A high rate of interest is usually applied with repayment typically required by your next payday. You cannot apply for a payday loan with CashLady as we only help source loans with a minimum repayment term of 3 months.
Same day loans: If you need money quickly, a same day loan could be an option worth exploring.
Personal loans: The amount of money available with this type of loan can vary, along with the repayment terms. Some are required within a few months, others can be spread over a year or more.
Bad credit loans: Not everyone has a good credit history, but that doesn't mean they will be excluded from getting a loan if they need it. Interest rates are usually higher, and loan amounts may be limited.
If you are offered a no credit check loan by a company, you should avoid borrowing the money. By law every lender has to perform a hard credit check/search before making a decision about an application. Companies that are not authorised regulated by the Financial Conduct Authority (FCA) are not deemed safe to borrow from and doing so could put your financial safety in jeopardy.
At CashLady, we only work with FCA authorised and regulated lenders.
What can a no guarantor loan be used for?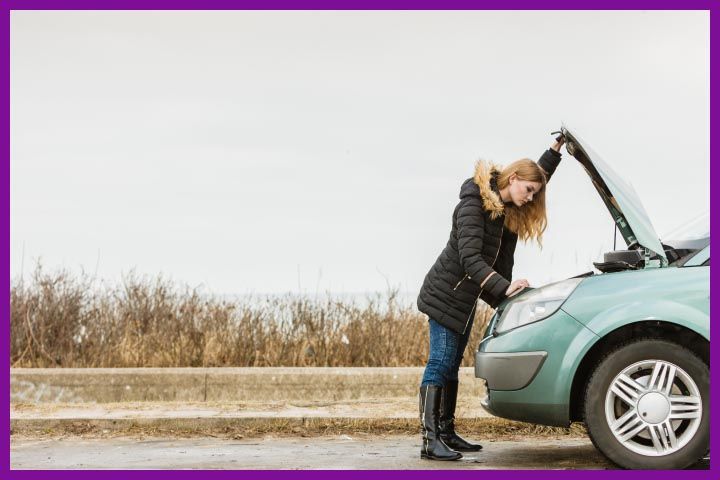 A no guarantor loan secured through CashLady can be used for a variety of reasons at the discretion of the person taking out the loan but typically should only be used for paying for an unexpected and necessary cost - such as car or home repairs or replacing a necessary household item such as a washing machine.
Whatever you plan to use the loan for, you should not rush into making a decision, and first review your financial situation to ensure it is the right option for you.
First of all ask yourself if you need to borrow the money, or if there is any alternative way you could pursue to get the money. If you believe taking out a loan is the best option available, think about how much you need to borrow. Try to limit it to only the essential amount of money you need, rather than taking out a larger amount.
What is a no guarantor loan not suitable for?
As we mentioned above, a no guarantor loan can be used for a variety of different purposes, depending on the type of loan you want to take out.
However, a no guarantor loan secured via CashLady should never be used solely to supplement your existing income or make frivolous or unnecessary purchases. These types of loans are intended as short-term solutions and have to be paid back within a certain timeframe.
Short-term loans need to be used responsibly to ensure you do not create larger, long-term debt that you could find difficult to repay.
Can you get a no guarantor loan with bad credit?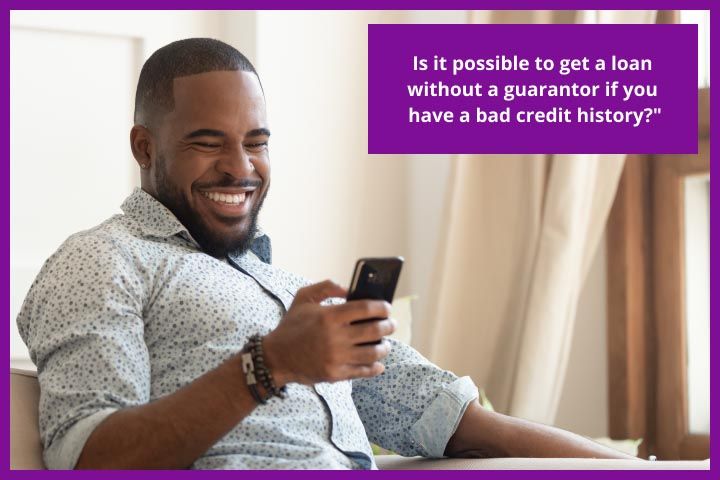 It is possible to get a no guarantor loan if you have a bad credit score. Your eligibility will be based on a number of different factors and depending on how bad the score is, it could limit the amount you are able to borrow.
There are a number of specialist lenders on our panel who can offer no guarantor loans to people with bad credit who don't have a guarantor or don't wish to use one. These lenders will take any financial difficulties you have experienced in the past into consideration and base their decision solely on your individual circumstances.
You may have to pay higher rates of interest for your loan if you have bad credit. The rate can vary greatly, depending on the lender and how they view your credit history, so only commit to a loan that you are able to afford repaying.
No guarantor loans eligibility
In order to be eligible for an emergency loan you must:
Be at least 18 years old (some lenders also have a maximum age limit)
Have a valid email address and mobile number
Be a legal UK resident
Have a valid bank account to receive the funds and make required payments
Have a regular income each month as a part or full-time worker
How to apply for a no guarantor loan
If you meet the criteria above and want to make an application, you can start your application by clicking here. Part of the loan application is an affordability check to ensure you are able to meet the loan repayments, however it is a good idea to have a good grasp of your financial situation yourself to ensure you are completely comfortably you will be able to make the loan repayments each month, in full and on time.
The application will request some basic information, such as name and address, as well as some initial details about your income. Note that there are no fees for using our service, as we make our money from a small commission paid by the lender should your application be successful.
Is a no guarantor loan available without a credit check?
Unfortunately, you cannot take out a no guarantor loan without undergoing a full credit check.
However, you can complete our application form to see which lender is most likely to accept your application and what interest rate they would be offering, before deciding if you want to complete your application with the lender.
To do this, we conduct a 'soft' credit check, which does not affect your credit rating.
Once you have completed our application form and been transferred to the lender most likely to accept your application, if you wish to carry on beyond this stage and complete your application then the lender will carry out a 'hard' credit check, which can change your credit rating and leave a footprint on your report that can be seen by other lenders.
What are the advantages of a no guarantor loan?
There are a few advantages of taking out a no guarantor loan.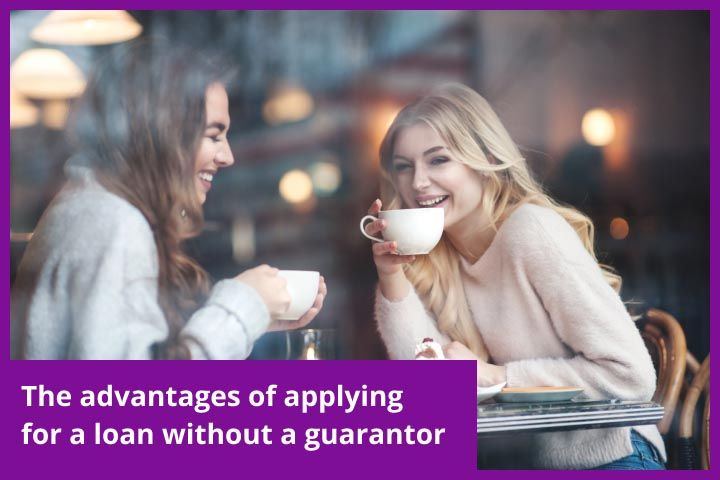 Less documentation
When you take out a no guarantor loan, you will not have to deal with the added hassle of getting another person to read, understand and sign the required documentation. It also ensures you do not have to have an uncomfortable conversations with someone close to you about acting as a financial backup. As a result the process is much faster and you can complete the application process online and receive a quick answer – which can be important if you need the money in a hurry.
More loan options
A loan with a guarantor is a very specific type of loan that is designed to give the lender more security and assurance that the loan will be repaid. However, for anyone in need of a short-term loan it can be quite limiting, especially if they are not able to find a suitable guarantor. There are far more no guarantor loans available, which increases your choices of finding the most suitable option to match your current situation.
Reduced financial burden
Finding someone who will agree to be a guarantor for a loan can be difficult. In many cases people will turn to a close relative or loved one to help them. Becoming a guarantor potentially places a greater financial burden on someone if the borrower struggles to repay the loan in full. That isn't the case with a no guarantor loan, as it is solely the responsibility of the borrower to meet the repayment schedule and no-one else.
Potentially faster access
Depending on the size of the loan, your financial history, the type of loan you are applying for and the requirements of the lender, you may be able to access funds a lot faster. This is because the transaction is taking place only between you and the lender, with no guarantor involved at all.
What are the disadvantages of a no guarantor loan?
Higher interest rates
No guarantor loans tend to have high interest rates, which may not be suitable for everyone. The interest rate is applied to the full amount that has to be repaid, increasing the total cost of the loan. This is why it is important to always ensure you are financially stable enough to repay the full cost of the loan before submitting an application.
Less options
Anyone applying for a no guarantor loan with a bad credit history may have more limited options compared to someone with a better score. However, if you have a poor credit history it doesn't mean your application will definitely be rejected, it could just mean a higher interest rate and repayment terms are offered to you.
Is a no guarantor loan better than a guarantor loan?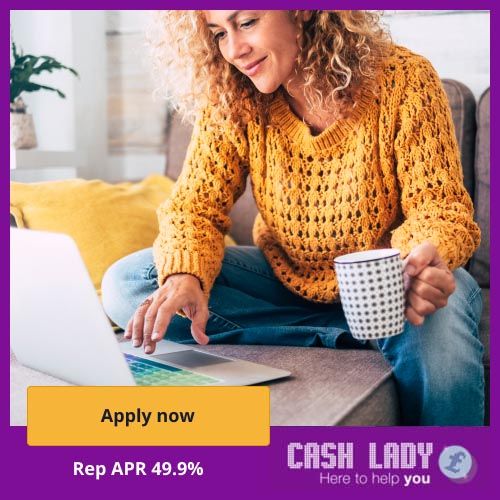 The only way to determine if a no guarantor loan is a better option for you than a guarantor loan is to review your own personal circumstances. If you have been rejected for credit by a bank, or have bad credit, either type of loan could be an option.
For those who are more comfortable with the idea of a close friend or family member acting as a guarantor, you may believe a guarantor loan will give you a better chance of securing the money due to the person's higher credit rating, so it could be a more suitable option. If you have a good credit rating, you may be able to get better terms and interest rates, although this will depend on a few different factors.
Of course, not everyone is comfortable with the idea of asking someone close to you to potentially be responsible for a loan you may take out. In this case, a no guarantor loan could be a better choice.
Whatever you decide to do, always ensure you are in a financially strong enough position to repay the loan along with any added interest. Take time to weigh up your options before making a commitment and if you are unsure if you will be accepted for the loan, request a free copy of your credit report from either TransUnion, Equifax or Experian. Being rejected could have a negative effect on your credit score, which could make it more difficult to take out credit at a later date.