Frequently Asked Questions
How much can I borrow?
You can apply to borrow between £100 and £10,000 with CashLady. Please be aware that it is recommended you only apply for the money you need and not any additional. It may also be worth noting that, generally speaking, the lower the amount you request to borrow the more likely your application is to be approved.
How quickly will I receive my loan?
The loan providers on our panel are set up to be able to pay out loans fast - often the same day as the application is approved. Depending on your banks policies and procedures, you could even have the money in your account within minutes* following approval.
Despite the speed of processing, your application is still thoroughly reviewed. Affordability checks are conducted and and a hard credit check will be carried out to ensure you are able to afford the loan repayments.
Quick loan example
You borrow £1,000 over six months at an APR of 49.9%
In total you would be required to repay £1,123.45, the initial £1,000 and £123.45 in interest. Your monthly repayments would be £187.24.
Will I need a guarantor?
Most of the lenders on our panel do not require you to have a guarantor. If, after completing our application form, you are directed to a guarantor lender and do not wish to continue you are under no obligation to continue unless you are happy to. You can rest assured that our service does not have any impact on your credit score as we use soft search technology to match you with a suitable lender for your circumstances.
Will you carry out a credit check?
When you submit your quick loan application, we will conduct a soft credit check. This will not impact your credit score and will be visible on your credit report only to you. Doing this allows us to very quickly get initial accept/decline decisions from each of the lenders on our panel.
Please note, that if we find a lender that is likely to accept your application and direct you to their website to complete your loan application, that lender will need to conduct a hard credit check before the loan is approved, and the money can be sent to your account. This hard credit check could impact your credit score.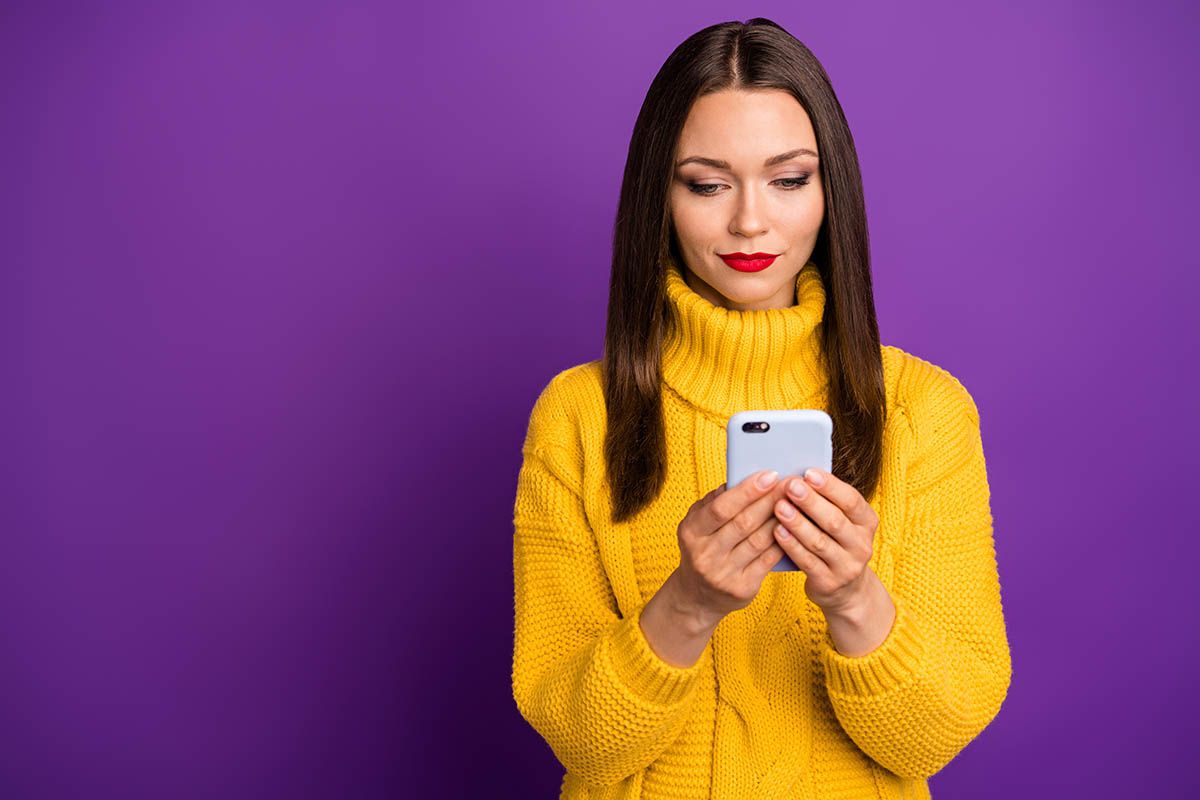 I have a bad credit score - will I get accepted?
Many of the lenders we work with will accept applications from customers with poor credit, so if you do have an adverse credit history then this won't necessarily stop you from receiving a loan offer. However, it may be the case that your bad credit score results in an offer from a lender at a high APR, as you may be viewed as a default risk.
So whether you choose to accept the loan offer and continue with your application is up to you – but the important thing is you are able afford the repayments. If you are sure that you will be able to meet the repayment terms and you do so in full and on time, then this could potentially improve your credit score. Conversely, any late repayments or missed monthly repayments may damage your credit score further.
Why should I apply for a quick loan with CashLady?
There are a number of benefits to applying for a loan with us vs. applying directly with a lender:
Speed. You can access multiple lenders with one online application. Rather than filling out application forms on several lender sites, you can complete one application form with CashLady and we will present it to over 30 lenders for a fast decision.
Protect your credit score. If you were to complete multiple applications on various direct lender sites, this could result in multiple hard credit checks which can damage your credit score. We only conduct a soft credit check which has no impact on your credit file, so you can find out if you are likely to be accepted for a loan or not, with no detriment to your credit report.
We instantly match your application with the lender most likely to accept, saving you time and energy.
Our application process is explained in more detail in the steps below:
Quick Loan Application Process
Step 1 - Online Application:
Complete our application form. This usually takes between 3 and 5 minutes.
Step 2 - Lender Match:
After you submit your application, we will direct you to the lender most likely to approve your application.
Step 3 - Final Check:
The lender will complete the application process with you directly, carrying out any necessary identity and/or credit checks.
Step 4 - Loan Offer:
If approved, you should receive a formal offer. Sign the paperwork to accept the offer and complete the process.
Step 5 - Receive Funds:
Money is transferred into your bank account. This could be be received in a matter of minutes*
Responsible Borrowing and Lending
The loans we help customers find are for smaller amounts of money and are intended to be paid out quickly in order to solve a short-term financial problem. As a result, the APR is often higher than a mainstream loan for a greater value that would traditionally have been procured from a high street bank or building society.
The direct lenders we work with will always carry out an affordability assessment as well as other checks (such as a review of your credit file), to ensure they believe you will be able to repay your loan instalments. But you should also be confident yourself that you will be able to make all of the repayments before committing to take out the loan.
The loans we help customers find should only be used for essential purposes, such as:
A vehicle breakdown
Needing to pay an unexpected bill
Urgent home repairs - such as a boiler breakdown or washing machine problem
An unexpected expense
Breaking down the cost of a large essential purchase
They should not be used:
To repay other forms of credit
To pay regular bills such as gas, electricity, water rates, TV license, council tax or rent
To pay a bailiff/company demanding payments
For entertainment purchases
For luxury or non-essential purchases.
Remember, if you are having financial difficulties then there are organisations out there that you can contact for help such as Money Helper and Step Change.
---