What are bad credit loans?
Bad credit loans have been specifically designed for individuals with a less-than-perfect credit history. When reviewing applications, bad credit lenders focus less on the applicant's credit score and more on their current financial circumstances.
People often find it difficult to get approved for a loan when their credit score isn't the best. Not all lenders are willing to offer this type of credit, but many modern loan companies do – including the trusted direct lenders that work with CashLady.
Who are bad credit loans intended for?
When you apply for a loan, banks and other lenders consider your application in line with your credit history. This is a record of how you've managed money and credit in the past. It can help them to calculate whether you're able to afford repayments on the loan and let them know whether you're a reliable borrower.
There are lots of things that can affect your credit score. The most obvious factors include whether you make repayments on time and in full, since missing payments on a loan or other finance agreement could leave a marker on your credit record for up to six years. It's not just failing to pay what you owe that can leave you with a bad credit score, however. Simply opening a new account can lower your score temporarily, while people who've never borrowed before might also find themselves with a low score since the agencies who create these ratings will have no track record to base their assessment on.
Many direct lenders recognise that this system isn't perfect and are willing to look past a poor credit score. These specialist loan companies are still required to conduct credit checks on all applicants, but their decisions are based on each applicant's individual circumstances. What matters most to them is not whether you've got a high credit score but whether you can afford to repay the loan based on your circumstances today.
The most important eligibility requirements are to:
be aged 18 or over
be a UK resident
be employed with a regular income
have a UK bank account
If you meet those criteria, then you could be accepted for a bad credit loan via CashLady!
How do bad credit loans work?
How a bad credit loan works depends on the lender, but applying with CashLady is simple. To get your personalised quote, simply complete our easy online application form, select how much you want to borrow, and over what period. You'll be able to choose a loan of between £100 and £10,000 with the following repayment term options:
3, 6, or 12 months for loans of under £1,000
Any of the above terms, or 18, 24, or 36 months for loans of between £1,000 and £2,500
Any repayment term including 48 or 60 months for loans of more than £2,500.
Once you've completed the form, we'll carry out a 'soft' search of your credit file to work out which of the lenders on our panel is most likely to approve your request. This won't leave any marker on your report, won't affect your credit score, and can't be seen by any other companies you apply to.
If your application is accepted (or provisionally accepted), we'll introduce you to the direct lender who will provide you with all the relevant paperwork. They'll also need to conduct a full credit check, but don't worry as this is a requirement for all UK lenders and doesn't necessarily mean that your application will be rejected.
Once the lender is satisfied that you can afford to repay the loan and all agreements have been completed, the money could be sent to your account in just minutes*!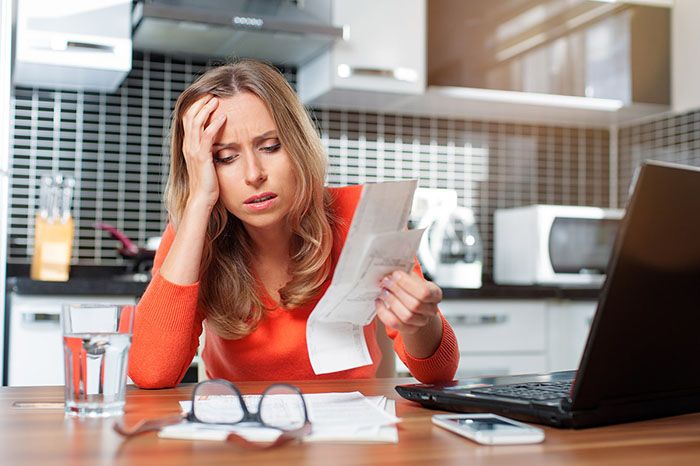 Can you get a loan without a credit check?
No – all legitimate lenders that are authorised and regulated by the Financial Conduct Authority (FCA) are required to conduct credit checks on loan applicants. This is to ensure that loans are only offered to borrowers who can afford to repay them.
Fortunately, having a bad credit score won't necessarily prevent you from getting a loan. You may still find it harder to get approved than people with better credit, but the direct lenders on our panel understand that there's more to life than credit scores and are willing to take a wide range of circumstances into account.
What can bad credit loans be used for?
Whatever you need them for! Unlike some of the loans offered by traditional high street banks, your use of funds won't be restricted when taking out one of the bad credit loans provided by our trusted panel of direct lenders.
While we always encourage borrowers to manage their finances responsibly, it's up to you how you use the money. Many people take out a bad credit loan to pay for the unexpected cost of a car breakdown, to replace home appliances, or to consolidate their existing debts into one easy-to-manage loan.
Apply for a bad credit loan with CashLady
As a reputable online credit broker that's authorised and regulated by the Financial Conduct Authority (FCA), we're committed to helping people access the credit they need.
We understand how hard it can be to get approved for a loan when you've got a bad credit score. By working with some of the nation's leading direct lenders, we've made it easy to apply for a loan of between £100 and £10,000 that you could get approved for even without a great financial record.
To apply for your bad credit personal loan, simply complete our online form for a personalised quote.
I need advice on my debts. Who can I speak to?
If you have a low credit rating and are struggling financially, it's important to think carefully about how further borrowing could affect you. If you're worried about increasing levels of debt or are concerned about your financial situation, the organisations listed below could help you by providing free and impartial advice:
---