What is a payday loan?
Historically, payday loans were loans for small amounts of money that were intended to help tide people over until their next payday, at which point they would have to be repaid in full plus the interest.
Payday loans have evolved tremendously in recent years. Although many people may still refer to them as payday loans, the loans that we help customers find are actually short-term loans.
So what's the difference? The chief difference is that the loans you can find through CashLady can be repaid over several months – you do not have to repay when your next pay cheque lands in your account. Many customers find that the additional time to repay is a lot more forgiving on their monthly budgets.
There have been a number of positive changes in the regulation of these loans. Daily price caps and limits on the number of times a loan can be re-funded offer the consumer a greater amount of protection.
Can I get a payday loan if I have bad credit?
If you have a bad credit history then that will not necessarily preclude you from getting a loan. We have many lenders on our panel that can offer loans to customers with low credit scores.
Prospective lenders look at affordability as well as just your credit score. So, if you are able to afford the repayments on the loan amount you request then you could still receive a loan offer. You may find that your poor credit results in a loan offer with a high APR, but if you are able to manage the money correctly and meet all the repayments in full and on time, this could help you improve your credit score for any future loan or credit applications. Read more on bad credit payday loans here.
Can I get a payday loan without a credit check?
When you complete the application form on our site, we will carry out a soft credit check – this will not impact your credit score. Following this, we can present your application to the lenders on our panel to find the best loan for you, based on the lowest APR and the highest chance of acceptance.
So you can begin your loan search with us with confidence that there will be no impact to your credit score. If you receive an offer from a lender and decide to proceed with your application, then the lender will have to carry out a hard credit check before you can be approved and the money can be sent to your account.
This is because all lenders that are FCA authorised and regulated must carry out a credit check before they can lend you money. This is for your protection as well as the lenders to ensure you should be able to meet your repayments and not get into any financial difficulties. At CashLady we only work with FCA authorised and regulated lenders. Read more about no credit check loans here.
You should note that if you were to source a loan from elsewhere that doesn't require or ask to conduct a hard credit check prior to approving your loan, then you will almost certainly not be covered by the FCA protections should anything go wrong, such as access to the Financial Ombudsman Service or Financial Services Compensation Scheme (FSCS).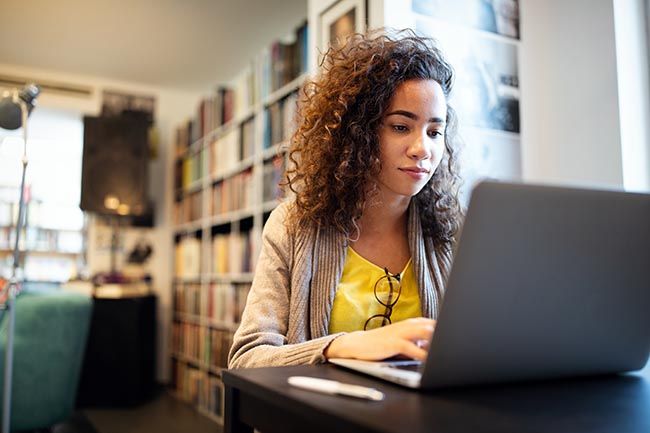 Am I eligible to apply for a payday loan?
To apply for a loan through our website you must:
Be 18 years old or over
Have a regular income
Be a resident of the UK
Have a UK bank account with a valid debit card
If you meet all of the above criteria then yes, you are eligible to apply.
How much can I borrow?
When you complete our application form you can request to borrow between £100 and £10,000. Generally speaking, the lower the amount you request to borrow, the more likely your application is to be approved.
You should only request to borrow the amount you need and shouldn't be tempted to borrow any extra.
Will I be approved?
Whether or not your application is approved depends entirely on your own personal situation. The lenders on our panel look at multiple factors about your application when they decide whether or not to approve. These factors include (but are not limited to):
Your income
Your outgoings
Your credit score
How much you want to borrow
How many dependants you have
How long you have lived at your address
Different lenders are looking for different things from prospective customers, so even though our lenders all see the same information about you, their opinion on whether to accept your application or not is likely to differ.
In truth, the only way to know if your application is likely to be approved or not is to complete our application form and see. The good news is that you can do this without any risk to your credit score. We only carry out a soft credit check on your application, which is not visible on your credit report to anyone except for you.
However, you should note that once we have processed your application and directed you to a lender website, if you choose to complete your application with that lender then they will need to conduct a hard credit check on you before your application is completed and you can receive the cash.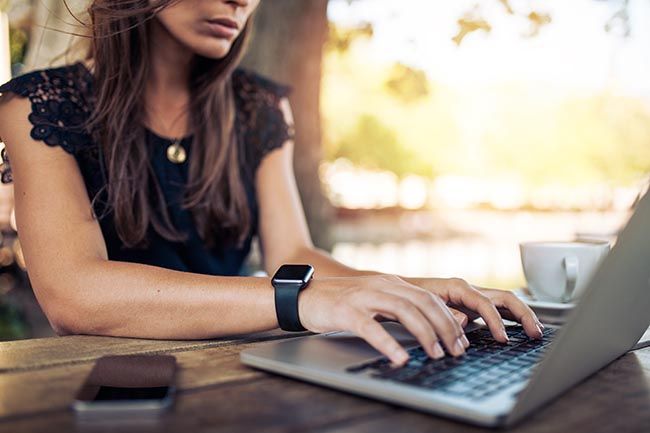 When will I receive the money?
Speed is central to short term and payday loans, so if your application is approved, then the money could be sent in minutes*. If your bank account accepts faster payments then you could even receive it the same day too.
It is worth noting that lenders have cut off times, so if you apply late at night then it may be that the money will not be sent until the following day, so if you need the cash asap it may be a good idea to apply as early in the day as possible.
Will applying for a payday loan negatively affect my credit score?
The simple fact that you are applying for a short term or payday loan, as opposed to a more mainstream loan with a lower APR, will not negatively impact your credit rating.
You should be aware that when you apply for a loan from one of the lenders on the CashLady panel, the lender will need to complete a 'hard' credit check before the loan can be approved and the cash can be sent to your account. This check can be seen on your credit file by other prospective credit providers and making multiple loan applications over a short period of time is likely to negatively impact your credit score.
But just the fact that your most recent application, whether approved or rejected, may have been to a payday lender shouldn't count against you.
Payday loans from direct lenders
When you submit your loan application, we present it to all of the direct lenders on our panel, so each can see your application and very quickly decide if they are willing to offer you a loan or not. The advantages of this to you as a consumer are:
You only need to fill out one application rather than visiting each lender and inputting your details over and over again.
You can get these initial decisions from lenders without any impact to your credit score. If you were to visit each lender directly and make each application separately your credit score would be significantly negatively impacted.
What to do if you are concerned about your finances
If you have any concerns about your finances or have mounting debts, there are a number of organisations you can contact for free, impartial advice. See the links below:
---