What is an online loan?
An online loan is a personal loan applied for and completed online. This means that you can do everything from the comfort of your own home using just your mobile phone, tablet or computer.
How much money can I borrow online?
When you apply for a loan online, you will often have a wide range of loan products available. High-cost short-term lenders are often happy to lend as little as £100.
Some lenders will offer loans up to £100,000 online, but loans of this size are unlikely to be approved without careful consideration and human underwriting.
At CashLady, you are able to apply online for unsecured loans and payday loans up to £10,000.
How do I apply for a loan with CashLady?
If you apply for a loan online with CashLady, your application will be seen by multiple lenders. How many lenders will depend on the information you submit on your loan application.
Each lender has a different lending criteria. For instance, some lenders will cater for smaller loans, whereas some providers will have much higher minimum loan values. Many lenders will not consider loan applications lower than £1000.
When you apply with CashLady, you simply need to visit our website and complete the online form. You will need to provide some basic information about yourself and answer some questions about your financial expenditure each month, such as your housing, food and travel costs.
Once you have submitted your details, the information is then shown to our panel of lenders online. Once we have an initial acceptance from a lending partner who wants to progress your application, we then send you to the lenders site to complete the final stages of your application and submit any additional information the lender may require as part of their underwriting process.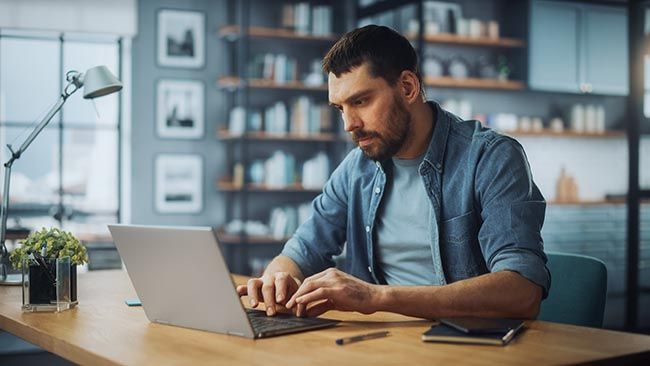 Benefits of online loans
Every day thousands of people search the internet looking for short term loans online.
Busy lives and work commitments often mean we don't have the opportunity to visit a physical location when we need a small loan.
If this is the case, applying for a loan online can be an ideal solution. Especially in an emergency situation when we need to borrow cash fast.
Here are 3 benefits of applying for your loan online:
Convenience: You can apply 24/7 from the comfort of your own home
Speed: Many online loan providers will transfer the money instantly
Privacy: Many people prefer to manage their personal finances from the privacy of their home
Online Loans - FAQs
Can I apply for a loan online if I have bad credit?
If you have bad credit you can apply for a loan online, but you may find it difficult to get a loan offer if your credit score is particularly low. Many lenders will look at loan affordability and recent money management as a way to assess your credit-worthiness, which can be very useful if you have recently demonstrated better habits.
What is the difference between a direct lender and an online broker?
If you search for loans online, you will likely see a number of options. What is often less obvious are which providers are lenders and which are online brokers.
The difference is that a lender will be able to offer you a loan, whereas a broker is there to introduce you to a lender. If you want to maximise your chances of being accepted for a loan, an online broker can show your loan application to many lenders at the same time to increase your chances of receiving an offer, whilst keeping loan applications to a minimum.
Will I need a credit check for a loan online?
Yes, if you are a new customer you will definitely need a credit check before a lender offers you a loan. Any lender who is regulated by the FCA (Financial Conduct Authority) needs to be sure you can comfortably repay the loan amount you have asked for in the time agreed, so will not offer you a loan without a credit check.
Do I need a guarantor for an online loan?
There are a number of Guarantor lenders in the market, but you do not need a guarantor to apply for a standard unsecured loan online. If you are unsuccessful with your application, you could find yourself referred to a Guarantor loan provider who may be able to help you with your financial requirements.
Are online loans safe to use?
If you apply for loans through FCA authorised providers online loans should be safe to use. If you are applying for a loan online, remember to check the website for an FCA registration number (usually at the bottom of the website). You should then check that the number matches the record on the FCA register. Lenders and brokers regulated by the FCA agree to treat customers fairly. Dealing with FCA authorised companies also means that you have a governing body to speak to if you are unhappy with your service.
Whilst most lenders offer fast application processes and instant money transfers, they must all adhere to the strict guidelines imposed by the FCA.
Most loan providers have gone through many changes in an effort to gain full FCA authorisation, ensuring that their products and services are fully compliant, fair to customers and above all – safe.
This means that online credit products are now designed with customer's needs at the heart of everything.
Do I need a good credit rating?
No, you don't need a good credit rating to apply for a loan online, but a better credit rating will help you get a loan offer.
What happens if I miss a repayment?
If you miss a loan repayment, you may be charged a late repayment fee - usually around £25. If you think you are going to miss a repayment, you should notify your lender as soon as possible as they may be happy to wait a little longer without charging you.
If you do not pay back your loan according to the terms in your loan agreement you may:
Be charged a further fee (plus interest) on any missed payments
Damage your credit record when lenders inform credit reference agencies
Be issued with a CCJ (county court judgement)
Be forced to declare yourself bankrupt
How online loans work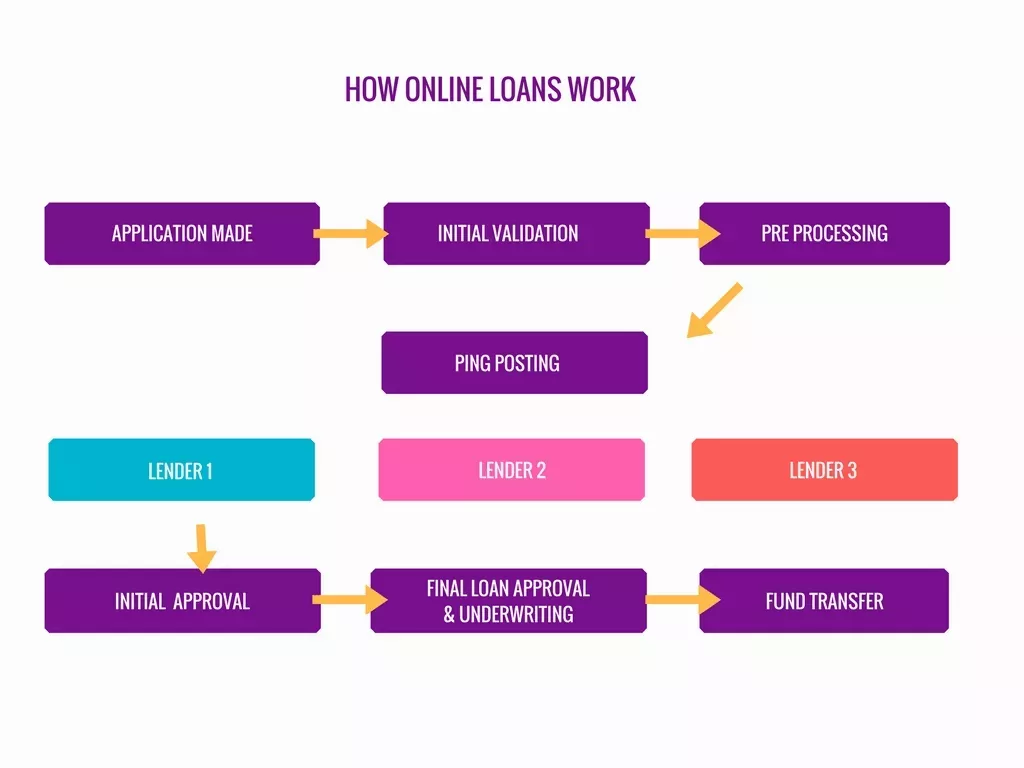 Online approval process
When you apply for a loan online, there are several steps in the process before a decision is reached, including:
Initial Validation:
Your loan application is validated online using initial validation methods that check the accuracy of the information entered. This process checks the validity of your; postcode, telephone numbers, email address and some other details to see that they were entered correctly.
Ping posting:
Your loan application is then sent to several lenders, one at a time. This is the core processing time required to get your online application decision and could take up to 2 minutes. You are advised to wait during this process as each lender that receives your application may pull additional data to validate and approve your application.
Initial Approval: If your loan application is approved by a lender directly, your application will be redirected to the online signature page with your chosen short-term loan provider.
Final loan approval & underwriting:
Sometimes small online loan applications cannot be approved instantly and may require human underwriting. This is sometimes necessary if further clarification is needed and may involve further checks carried out by the lenders to verify, validate and assess your application before any money is deposited into your bank account.
Fund transfer:
For instant loans online this usually happens in a matter of hours and the funds can often be in your account the same day.
(read more about same day loans)
How long does the online process take?
These are quick loans and the online process can take as little as 2 minutes to complete once you have completed your online application form. The time it takes for lenders to approve your application can vary, depending on the time of day, time of the week or if they need some additional information from you (such as proof of income or identification documents)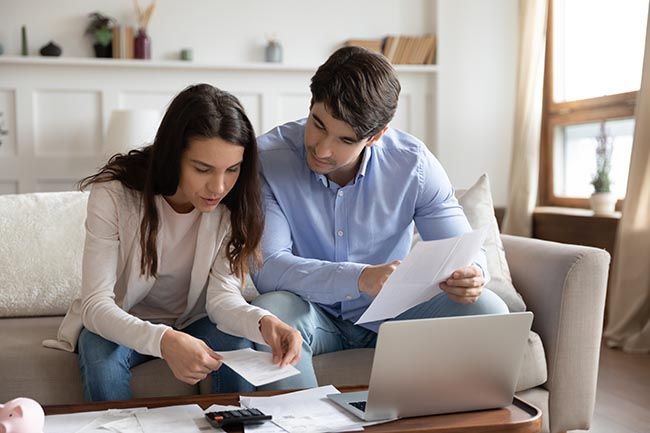 Summary: Online loans
If you are looking for a loan, chances are you will start your journey online, whether you are researching your options or making a loan application.
Applying for a loan online is often quicker and more convenient than doing so over the phone or in a high street branch. It also means you can enjoy more privacy.
CashLady have been helping people online since 2008 and we have developed our website around our customer's needs. Speed, user experience and great service.
Lastly, if you are having any difficulties with your finances or are having trouble repaying your debts, there are organisations out there who can offer free and impartial advice. Please see the list of links below: