CashLady will never telephone you and will never charge you any fees. You should never pay upfront fees for a loan or send money in return for a loan.
Apply now for

award-winning

loans
CashLady can provide help when you need it most.
Secure your loan online in minutes.
No fees, no hassle, no problem.
Get my personalised quote
Representative example: Amount of credit: £1200 for 18 months at £90.46 per month. Total amount repayable of £1628.28 Interest: £428.28. Interest rate: 49.9% pa (variable). 49.9% APR Representative
We're a fully authorised and regulated credit broker and not a lender.
Your no obligation quote and APR will be based on your personal circumstances
We compare small loans from over 30 lenders to get you the lowest APR possible.
There are no fees for our service.
Warning: Late repayment can cause you serious money problems.
For help, go to moneyhelper.org.uk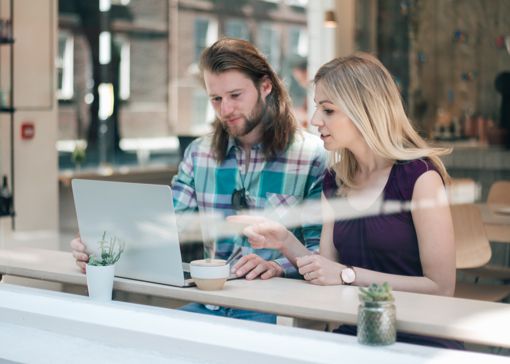 How can CashLady help me find a loan?
CashLady can help you find a loan through our dedicated panel of lenders. We only work with credit providers who are authorised and regulated by the Financial Conduct Authority (FCA) and we never charge a fee for our service.
Our customers can make quick loan applications safely and conveniently - often from the comfort of their mobile phone. Because we have an extensive panel of lending partners, your loan application will be considered by many credit providers to improve your chances of receiving a loan offer.
If you are not successful in finding a loan we may transfer you directly to alternative firms and services, such as credit builder tools. These could incur a monthly fee if you choose to use them.
Get my personalised quote
CashLady Representative 49.9% APR
Reasons to apply with CashLady
Speed
Submitting your loan application through cashlady.com means you should receive a decision in less than 2 minutes. If approved, the money can often reach your account in minutes* (The time it takes for your money to be transferred to your account can vary and will depend on your bank's policies and procedures).
Easy application process
Almost everything can be accomplished online - from completing your application to signing your credit agreement. The CashLady website is fully mobile optimised so you can manage your application process from anywhere.
Trust
We have served over 3 million customers since 2008 and won awards for our service.
If you need to borrow money quickly and safely, submitting an application online with CashLady guarantees your loan request will only be considered by FCA-authorised lenders.
Online safety
Online safety is always important, especially when you are submitting personal financial details. Our 256-bit encryption technology means your personal information is always kept safe and secure while we find you the best loan offer.
FCA protection
The Financial Conduct Authority (FCA) introduced important guidelines for the short-term loan industry. Rulings from the Financial Conduct Authority state that borrowers will never pay more than:
0.8% interest per day
£24 per £100 borrowed (per month)
Double the original loan amount
These rules help protect millions of borrowers by limiting their exposure to debt and making sure lenders put customer needs first.
We can help people with poor credit
Even if you don't have a great credit score, we may still be able to find you a loan through one of our specialist partners. We do not charge a fee for our service and we won't perform a hard credit check - so you can apply online with confidence.
Get my personalised quote
CashLady Representative 49.9% APR
How does an online loan application work?
Applying for a loan online with CashLady is pretty straightforward. You will need to inform our lenders of some details about your personal and financial circumstances and, in most cases, you will receive a decision within two minutes.
If your loan application is successful, you will complete your credit agreement directly with your approved lender.
Before your loan is approved, your credit provider will carry out an affordability check and a full credit search to make sure you meet the requirements of their decision process.
If successful, you could have the money in your bank account the same day (this can depend on the time of day you apply and the capabilities of your credit provider)*.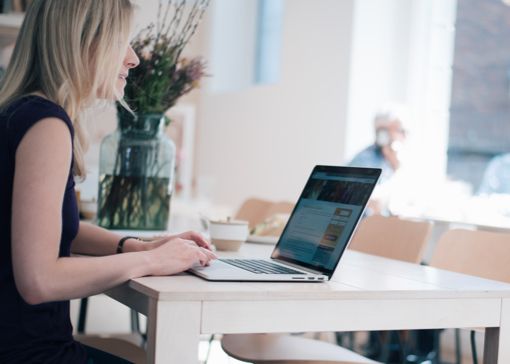 Get my personalised quote
CashLady Representative 49.9% APR
What are lenders looking for?
When you apply for a loan with CashLady, we will present your loan application to our panel of lenders.
Before you apply, check if you meet the following eligibility criteria:
You must be at least
18 years old
Must have a UK bank account
with a valid debit card
You must be a UK resident
You must have a
regular income
What checks will a lender perform?
If your loan application is successful and we have found you a suitable lender,
you will typically undergo the following checks:
1.
Credit score check – Lenders will usually check credit scores and use this to help make a decision on your loan approval.
2.
Affordability test – Lenders will want to make sure that your income and outgoings leave you sufficient funds each month to meet your loan obligations.
3.
Employment check – Lenders will need to see evidence of a regular income each month.
Get my personalised quote
CashLady Representative 49.9% APR
What is short-term credit?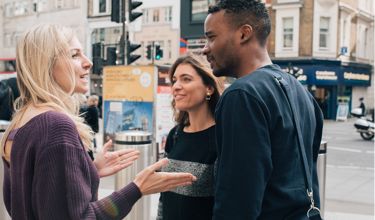 We care about treating customers fairly and promise:
100% fee-free! No upfront fees, hidden fees or broker fees - ever
We keep your personal data secure at all times
Short-term credit (or a short-term loan) is a form of consumer credit, often used by people who require a quick cash injection to help them through a financial emergency.
Because our loan products are designed to be borrowed over brief time periods, the interest rate will normally be higher than longer term personal loans.
Typical short-term credit agreements from our lenders vary from 3 to 60 months.
Apply for loans with bad credit here.
In 2016 CashLady.com was awarded credit broker of the year by Smart Money People
(we also came runners up in 2017 and in 2018).
What should you consider before applying for a loan?
Before you submit a loan application, it is important that you consider whether a small, online loan is
the best option for you. Here are some important considerations to take into account.