Secured vs. Unsecured finance
Unsecured finance is typically quicker and easier to apply for than secured loans. However, as this form of lending is regarded as a bigger risk to lenders, unsecured loans can involve higher interest rates than secured credit, such as mortgages or car loans.
The main difference between these two types of credit relate to what happens if you default on the loan.
While secured lending could result in the loss of the secured asset which will be recovered to recoup any losses incurred by the lender.
Unsecured lending would involve a legal process to recover any money owed.
The table below shows a comparison between unsecured and secured finance:
| Secured Credit | Unsecured Credit |
| --- | --- |
| Borrow from £5,000 to £2.5M | Borrow from £50 to £25,000 |
| Loan terms ranging from 3 to 25 years | Loan terms ranging from 30 days to 5 years |
| Relatively low interest rates may be available, depending on your credit history | As the loan is unsecured, the interest rate you pay may be higher |
Types of unsecured loans
Types of unsecured loans in the UK include:
Payday loans (find out more about payday finance here) and small short term loans
Unsecured personal loans
Unsecured loans no guarantor
Long term unsecured loans (which may be in the form of a long term personal loan or a revolving line of credit)
How can I get approved for a loan?
Types of unsecured loans
In order to be approved for a loan via the CashLady network, you need to:
Be 18 years or older
Have a suitable credit history that meets the requirements of lenders applied to
Have a UK bank account
Be employed, with a regular income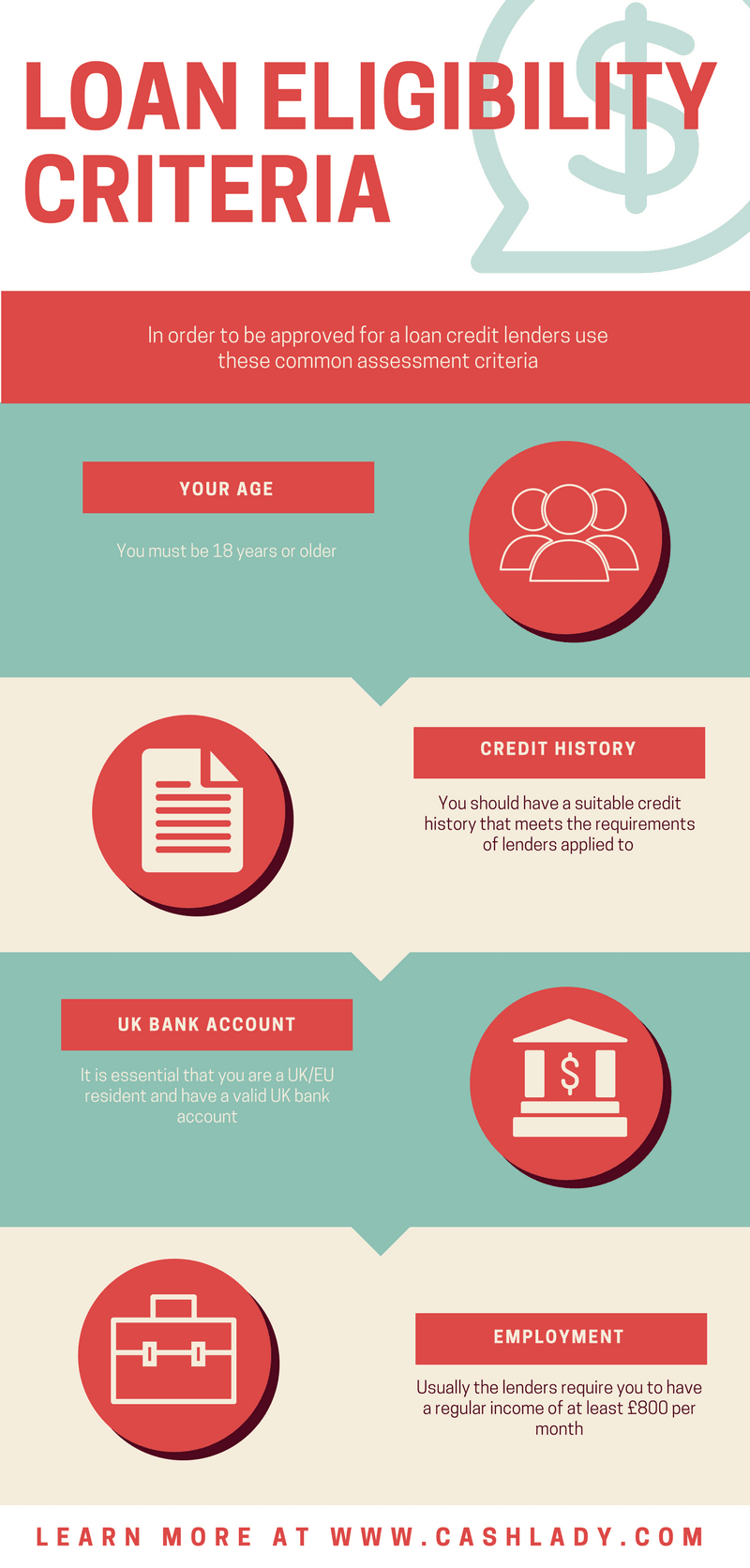 Your address
Details of your UK debit bank account
Details about your outgoings and income so we can assess your affordability
An email address which you can access
Employment details (including your employer's name, address and contact details)
Your contact details (including address, email address and mobile number)
Things to consider before applying for unsecured finance
Before applying for unsecured finance, you should consider:
Whether you should use a credit broker or apply direct with a lender - Credit brokers present your loan request to a network of lenders, and often offer a better rate of approval.
Can you afford the finance - As with any type of lending, it is critical to consider whether you can realistically afford the finance and the repayments. Should you miss a repayment, be late in paying or default on the unsecured loan, you could seriously affect your credit history. Check out our loan affordability calculator for help.
Fees and penalties for missing a repayment, or making a late repayment - Many lenders will arrange a repayment holiday if you struggle with meeting your financial obligation, although this is generally limited to a single occurrence.
What you need the credit for and do you really need the purchase? - If you are borrowing to repay old loans, you may want to read our guide to bad credit debt consolidation.
What is the total amount repayable, including interest - Understanding how much you'll repay in total is an essential foundation for being a responsible user of credit.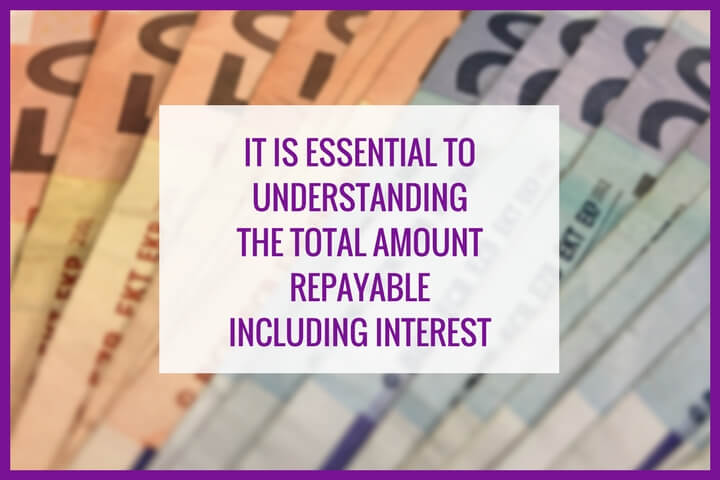 Unsecured loans with direct lenders
Applying for unsecured personal loans with lenders directly can present some challenges.
For example, if you are refused by the direct lender, the resulting footprint left on your credit file could further damage your chances of being approved by the next lender.
Unsecured credit options with CashLady
You can apply for an unsecured loan with CashLady 24/7, 365 days a year. We can help with quick, online loans.
The process is undertaken entirely online, through an application that takes just 5 minutes, with a yes or no answer immediately.
CashLady is a credit broker, providing you with access to our network of trusted lenders, including Quickquid, Sunny, MyJar and LendingStream.
Where appropriate, CashLady may also suggest other financial products that may suit your circumstances, such as:
Credtit Card
Short term loan
Payday loan
Line of credit
Guarantor loan
Unsecured loans for bad credit
Bad credit isn't restricted to those who are irresponsible borrowers. Even the most careful of consumers can fall into debt.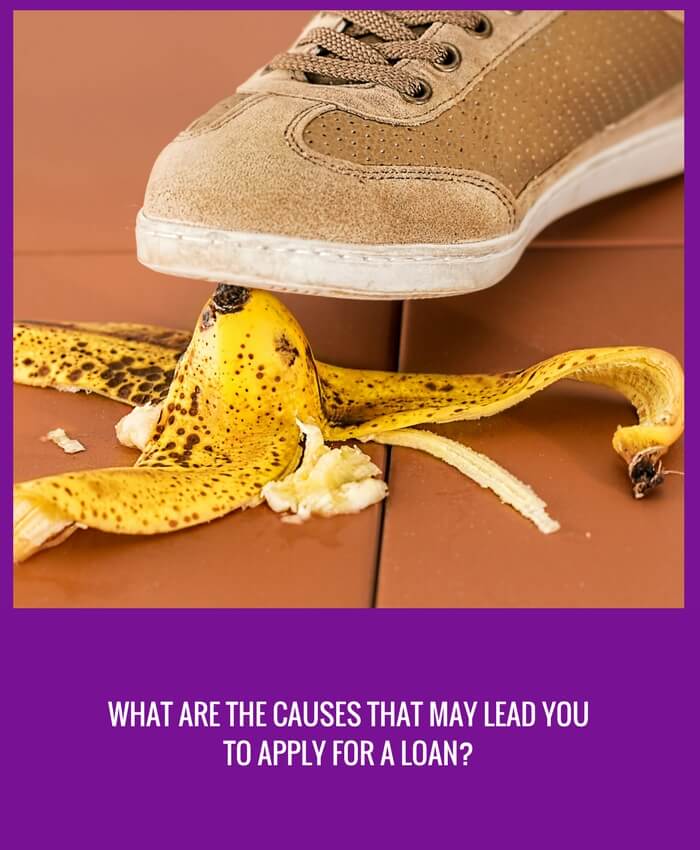 Fees on late payments
A loss or reduced income
An unexpected outgoing
An expensive emergency
An accident that prevents employment
Poor budgeting
Divorce
Unemployment or underemployment
Those with poor credit needn't face a wall of refusal from lenders.
Today's expansive range of unsecured loans mean that even those with an adverse credit history can often be approved for credit, although interest rates may be higher than advertised.
To better understand unsecured loans for bad credit, watch the video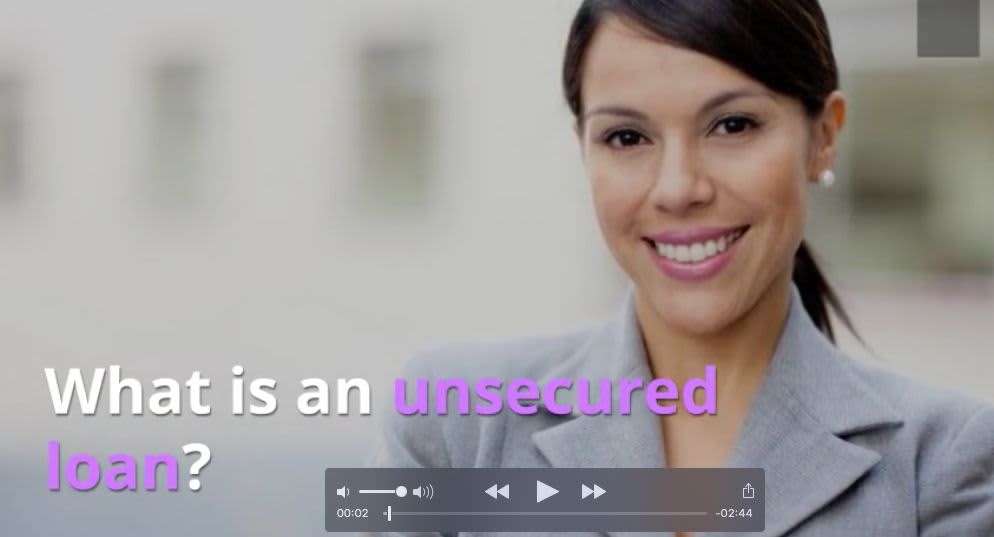 What are advantages of unsecured borrowing?
The main advantages of unsecured borrowing include:
Fast access to finance for applicants with a less than perfect credit history
Quick approval
Easy access to funds that could be sent to your account on the same day
A starting point to rebuild your credit record
A versatile financial solution that allows you to borrow what you need today, to be repaid over a period that ensures your repayments are affordable
Disadvantages of unsecured loans
The main disadvantages of unsecured loans include:
If you do have bad credit, you will be deemed a heightened 'risk' to the lender, and as such the interest offered may be higher.
If you are not careful about the lender or credit broker you choose, you may end up borrowing from a disreputable lender (for more information as to what you should expect from your lender, read the FCA guidelines).
You could get trapped in a cycle of debt if you don't repay your loan on time.
As with all forms of credit, you could damage your credit score if you make late repayments, miss repayments or default on the loan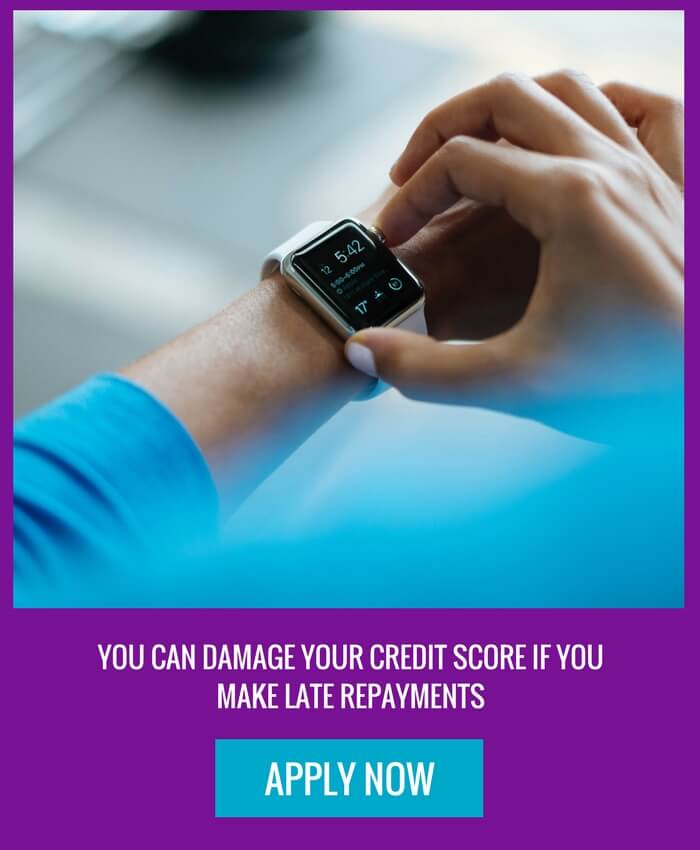 What are the interest rates for unsecured finance
Every lender will have a different interest rate, and each applicant will qualify for their own interest rate, as according to their credit history and perceived risk to the lender.
Using a credit broker not only ensures you qualify for the best interest rate possible, it also provides you with a set advertised APR to compare.
Alternative credit brokers to CashLady - A comparison of interest rates
| Lender | Representative APR% |
| --- | --- |
| QuickQuid | 1294.1% APR |
| Aspire Money | 49.9% APR |
| Tesco Money | 3.3% APR |
Gain an understanding of the interest rates for unsecured financial by using our APR calculator tool.
The calculator is for illustration purposes only and may not reflect the exact actual cost which depends on the lender.
What are best unsecured loans?
Finding the 'best' unsecured loan for your circumstances involve two main considerations.
First, you should aim to secure the lowest APR rate for your circumstances; and second, you should borrow from borrow from a reputable lender.
What are alternatives to unsecured credit?
Unsecured loans vs. Credit cards
| Unsecured loans | Credit Card |
| --- | --- |
| Pros | Pros |
| Supported by the borrower's credit worthiness, rather than secured with collateral | Borrow as you need |
| Can offer lower interest rates than credit cards | Helpful for immediate spending |
| A repayment schedule can help you manage your money | May feature a rewards program |
| Not tempted to spend credit that you had previously repaid | Good for individuals with a steady cash flow |
| May be cheaper over the long term | You may qualify for free balance transfers or interest free periods |
| Cons | Cons |
| The minimum loan term means that you'll have the debt for the duration of the loan | Typically higher interest rates than unsecured loans |
| Inflexible – there's no option to borrow funds that have been repaid | Only requires a low minimum repayment each month – so your debt could last for years |
Unsecured loans vs. Line of credit
A line of credit is a fixed amount of money, which can be accessed as and when you need it.
Unlike an unsecured loan, this capital can be used when required, as compared to borrowing a lump sum.
Lines of credit are considered more flexible than unsecured loans, as the interest is only payable on the credit when in use.
Lines of credit may be both secured or unsecured, and are available via mainstream high street lenders, as well as from online lenders.
The disadvantages of a line of credit include:
They can be more difficult to approve, as they represent a permanent credit facility
There could be a temptation to impulse purchase, as the credit is available for use as and when you need
This form of credit can involve a variable interest rate, which could make the repayment amounts unpredictable
Can unsecured finance harm my credit history?
Any form of credit can harm your credit history if you don't use it responsibly.
Specifically, you should avoid the following:
Making a late repayment
Missing a repayment
Allowing the debt to be passed to in-house debt recovery
Allowing the debt to pass onwards from in-house debt recovery to the County Court for recovery (this is known as a CCJ)
In contrast, a fully repaid unsecured loan, where you've met every repayment date, can improve your credit score - as it counts as a fulfilled financial obligation.
Unsecured debt consolidation loans
Unsecured loans can be used to consolidate your existing debts.
This can help you simplify your financial situation, rolling your credit repayments in one. It may also mean that you pay less interest than you do currently.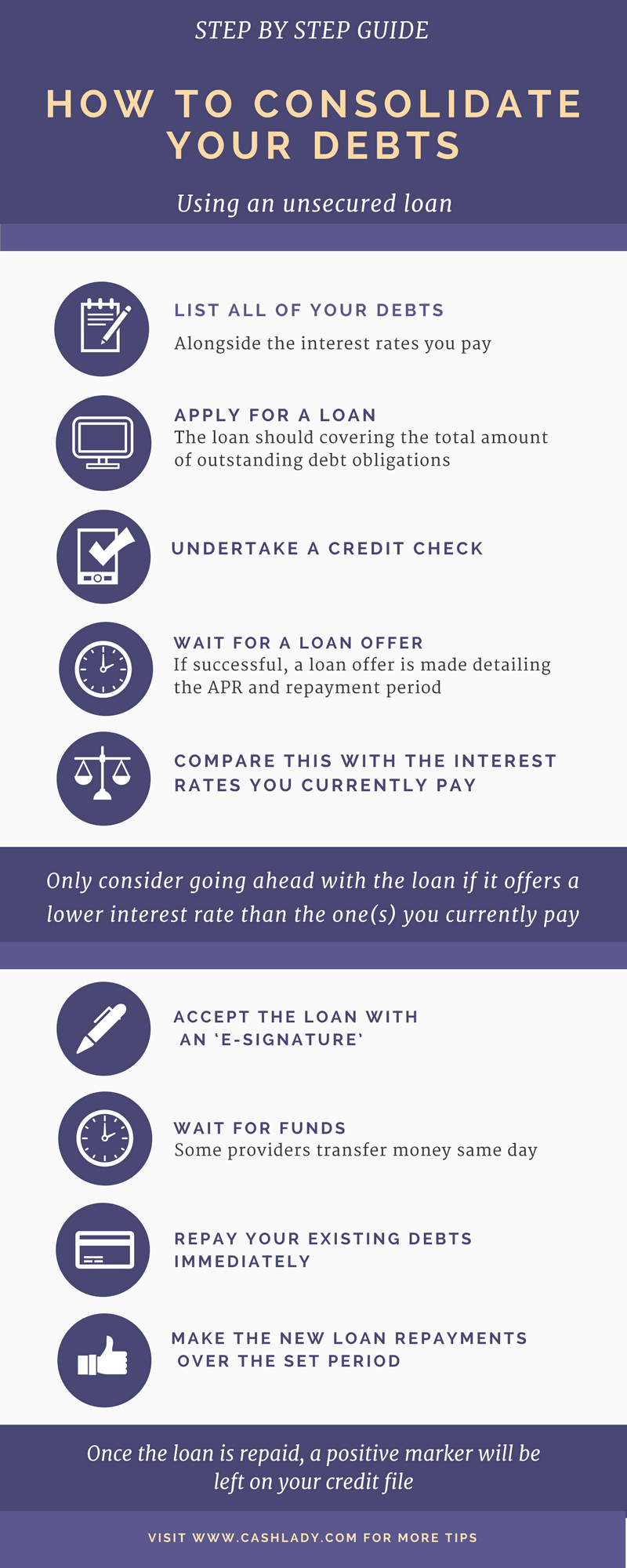 Summary
Unsecured loans are a convenient form of credit that can be accessed by those with sufficient credit profiles.
This form of lending is free from the need of securing collateral, such as a house, car or jewellery, against the debt.
This type of personal credit is probably the most common type of personal loan as it caters for a broad audience with many variations depending on the credit history of the applicant.