What are Logbook Loans?
A Logbook Loan is a way to borrow money against a vehicle that you own.
If you take out a logbook loan, then the car is used as security against the repayments. You will still have possession and full use of the car (although some logbook lenders may ask for the logbook or a spare key).
As long as the loan is repaid in full then you will retain possession of the vehicle - however if you fail to repay then your car could be seized to cover your debt.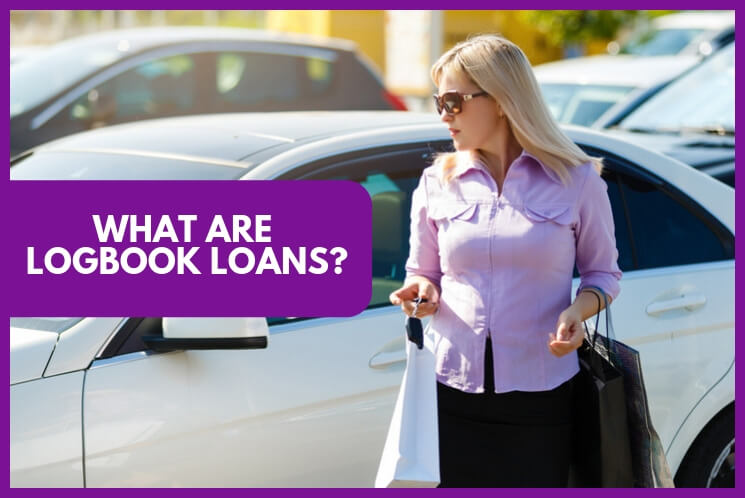 How do Logbook Loans Work?
Logbook loans work when a vehicle owner and a logbook loan provider agree to a loan amount that is equal (or less than) the value of the vehicle. The vehicle is used as a secured asset by the lender to give additional security against the loan in case there are problems repaying the money. You can begin the process with a responsible lender, or online.
A Logbook Loan takes its name from your vehicle's logbook. This is the registration document which proves you are the registered keeper of your vehicle.
When taking out a logbook loan, you are sometimes asked to give your logbook to the lender. You will also need to sign an agreement. This is called a Bill of Sale if you live in England, Northern Ireland or Wales.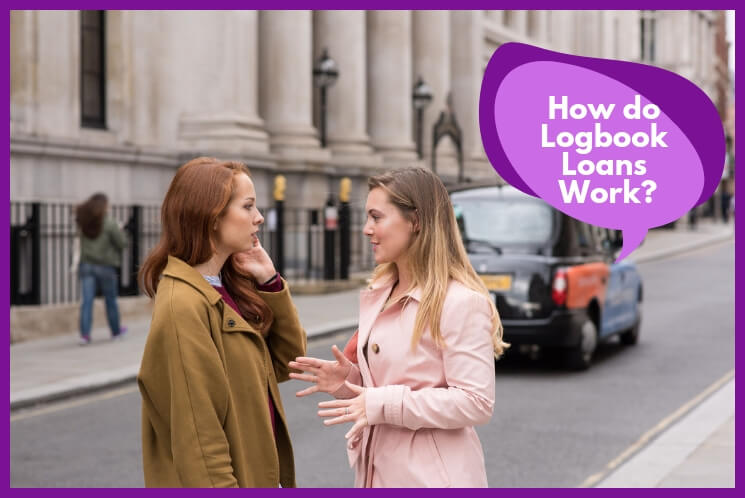 How much you are able to borrow will largely depend on your personal needs and the value of your vehicle. The more your car is worth, the more you may be able to borrow.
Some loan companies only allow you to borrow up to half of your vehicle's value. Therefore, it is best to do your research and check with lenders before making your application. It is also important to take into account that most reputable lenders will require your car to be valued beforehand.
The Bill of Sale will give the lender legal ownership of your vehicle. During this time you can still use your car as normal. That is until you have repaid your loan in full, upon which the Logbook is returned to you and you will once more be the legal owner of your car.
Are you eligible for a Logbook Loan?
In order for you to be eligible for a logbook loan, you must:
Be a UK resident
Be over the age of 18
Be able to demonstrate that you can afford to meet repayments
Own a vehicle which is free (or nearly free) of finance
Your vehicle should be is taxed, MOT'd and insured
Supply relevant documentation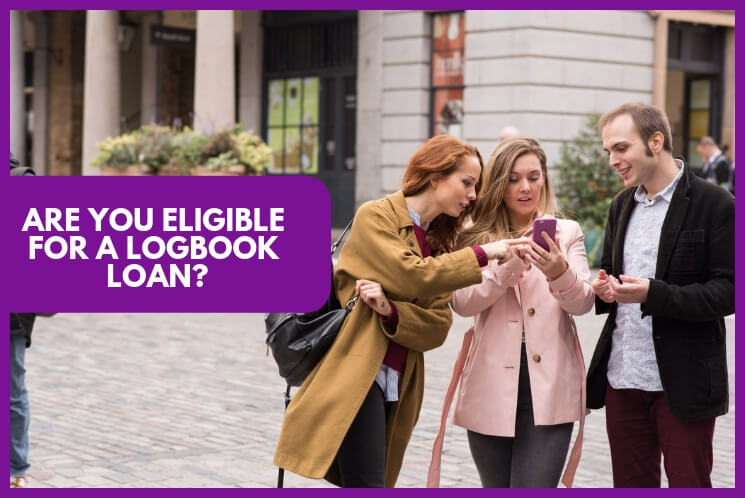 It is important you ensure you are able to afford your loan. Failing to meet your repayments can result in you falling into financial difficulties and losing ownership of your vehicle.
Finding a logbook loan provider
Finding a logbook loan provider is likely to be the easiest step in your process. There are a number of loan companies online who specialise in this type of finance.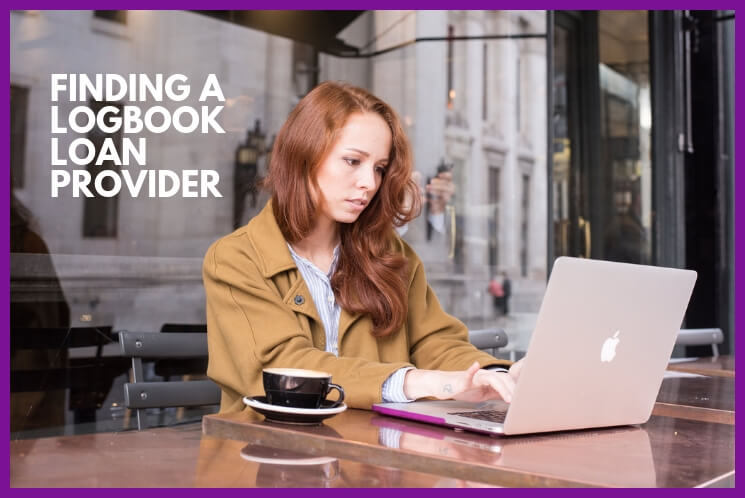 Some of these include:
When searching for a loan company, it is crucial that you choose a lender authorised and regulated by the Financial Conduct Authority (FCA). The FCA regulations limit your exposure to debt and ensure lenders do not offer credit to you if you are not in a position to afford to pay it back.
How is your logbook loan paid?
Your logbook loan is usually paid by electronic payment. This will ensure your borrowed amount is transferred straight into your bank account.
The time it takes to reach your bank will be dependent on your banks policies and procedures. Most lenders will transfer funds on the same day or within minutes*
How do you pay your logbook loan back?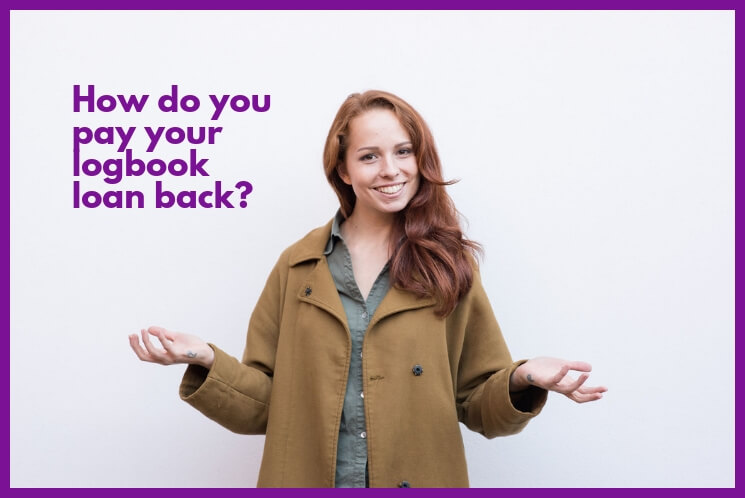 You can usually pay your logbook loan back over a period of time ranging from 3 to 60 months, but each lender is different so be sure to check with the finance provider first, to be sure the loan is affordable to you. By law, lenders must offer you the option of paying your loan back early if you can afford to do so.
With some loan agreements, you may only be paying back the interest of your logbook loan during the repayment course. That is, until the final month of your contract, where you would be expected to pay the amount originally borrowed.
Loan terms such as this demonstrate the importance of understanding how your agreement works. Make sure you are clear on what your responsibilities are before committing.
How much do logbook loans cost?
How much logbook loans cost depends on how much you borrow and the Annual Percentage Rates of the loan provider you borrow from. As logbooks loans are secured against your vehicle you will normally find the APRs cheaper than other forms of loans and financial products.
The Annual Percentage Rates (APRs) of logbook loans are typically 100% or higher. To give you an example, if you borrowed £1,000 at an interest rate of 111.3% per annum (fixed) over 18 months (189.9% APR Representative) you would make 18 monthly payments of £116.31 paying back a total of £2,093.58.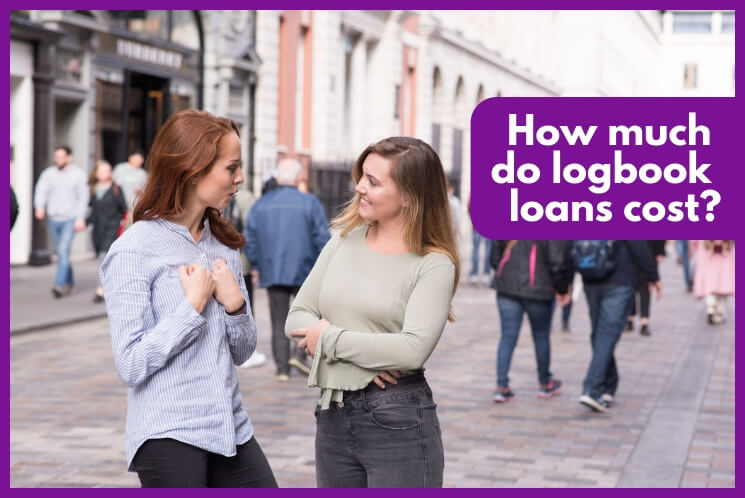 What if you can't pay back your logbook loan?
If you cannot afford to pay back your logbook loan, you should be aware of the rights your lender will have laid out in your loan agreement.
If you do not meet your repayments, the loan company could seize your vehicle. Most won't go this far unless you have fallen significantly behind.
In the case of seizing your vehicle, your lender must, by law, send you a default notice first. This gives you 14 days to respond. It is worth seeking legal advice at this stage to see what options are available to you.
In the event where a Bill of Sale is registered, your lender would not need to go to court in order to repossess your car.
Summary
Ultimately when considering applying for a logbook loan, you should take into account the following:
Logbook loans are secured against your vehicle
How much you are able to borrow depends on your vehicle's value
You will need to sign a Bill of Sale
The lender becomes the legal owner of your vehicle during the loan term
If you cannot make your repayments, you may lose your vehicle
As always in any situation where you are borrowing money, it is important to find a responsible lender. You should also ensure you can afford to pay back the amount that you borrow comfortably.
Late repayments can cause you serious money problems. For help or advice please go to http://www.moneyhelper.org.uk