What is a wedding loan?
Although not an official financial product, a wedding loan would be considered to be borrowing money from a lender to pay for all or some of the expenses that come with organising a wedding.
Many surveys have stated that the average cost of a wedding in the UK can be tens of thousands of pounds, which can be unrealistic for many people. Even when you put together your savings, or get help from family members, you may still struggle to raise the money you need, and a wedding loan can be used to cover the rest of the costs.
Before you take out a wedding loan you have to weigh up the pros and cons to ensure it is a responsibility you want to take on. It's not ideal for everybody, so it's helpful to know as much as possible about it before making a final decision.
How much will I be able to borrow?
CashLady can help you secure a loan of up to £10,000. We work with a trusted panel of approved lenders who are all authorised and regulated by the Financial Conduct Authority (FCA), so you know you are in good hands. If your loan application is approved by a lender, depending on the time of your application, it could be in your bank account on the same day.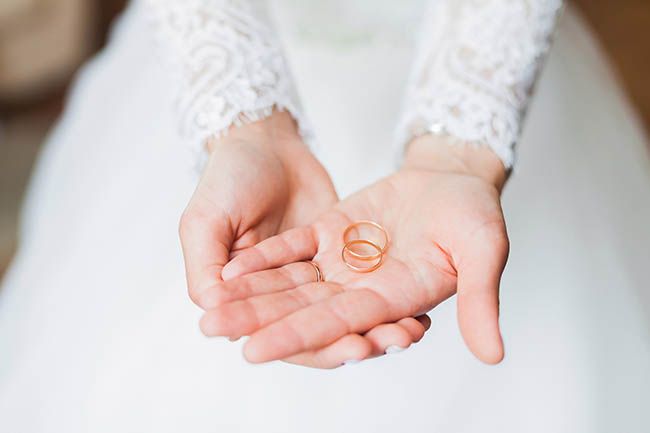 What can I use a wedding loan for?
Planning a wedding can be extremely stressful because there is so much to take care of. This is why it is usually planned months in advance, so nothing is missed and all the finer details are taken care of. If you take out a wedding loan you might think about using it to pay for things such as:
Wedding rings
Reception venue
Entertainment (DJ/live band)
Professional photography fees
Food and drink (including the wedding cake)
Flowers
Wedding dress
You may already have some money available to spend on the wedding and may not need the loan to pay for everything. Take a look at what you can afford without taking out a loan and what the money could help you pay for.
Is a wedding loan right for me?
A wedding loan is not for everybody and whether you take one out or not, always be sure you are in a strong enough financial position to repay it comfortably.
There can be a lot of pressure to make sure your wedding is sensational, with all the luxuries that are traditionally associated with the big day. However, it is not worth putting yourself into a large amount of debt and creating extra stress once you return to normality if the cost of repaying it is too high.
Take time to have a thorough review of your finances before making any final decision. There may be other options available to you that are more economical and still allow you to tie the knot in style.
What can I do to cut down the cost of my wedding?
Whether or not you take out a wedding loan there are a number of ways you can save money on your wedding while still making it a day to remember.
Look around for bargains: There are a lot of companies who rely heavily on couples spending big money on their weddings. It's a lucrative industry that can charge high prices but that doesn't mean you can't negotiate better deals to cut costs. Paying in cash upfront is also a good way to bring the price down a little.
Reduce the guest list: A wedding is a celebration and before you know it you could have a guest list as long as your arm filled with people you barely even know. Keep the list down to those nearest and dearest and it will save a lot of money on food and drink.
Use a virtual DJ: Lots of people pay for a music streaming service and it's easier than ever to put together a playlist for your wedding. Hiring a DJ is a nice but expensive luxury, and hooking up some speakers to a hi-fi or even a smartphone will ensure the dancefloor remains packed until it's time to leave and start life as newlyweds.
Rent the wedding dress: Your wedding dress will be a one-wear affair and will likely sit in the wardrobe collecting dust once it has been taken off. Renting is far more cost-effective and will not cost half as much as buying one to own.
Keep an eye on the bar tab: Everyone is in good spirits at a wedding and combine that with an open bar and you could have a huge bill to pay at the end. You can control costs by setting a limit and issuing drinks vouchers to guests, or only paying for beer, wine and soft drinks, with guests paying for spirits which are much more expensive.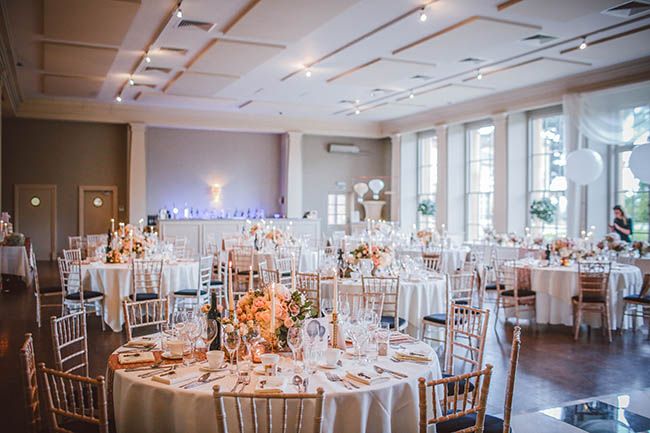 Can I get a wedding loan with bad credit?
While having a bad credit history can make it more difficult to secure the very best rates, it may still be possible to be offered a loan for your wedding.
The higher your credit score the better the rates you will be offered, compared to someone with a low credit score who will have to pay a higher amount of interest. If you have a poor credit score the lending company may not believe it is in your best interest to offer you a loan at all.
Even if you have bad credit CashLady may be able to help you secure a loan between £100 and £10,000. We work with a panel of approved lenders who are all FCA authorised and regulated and some are specialists in providing loans to people with a poor credit history.
When you start your application with CashLady we can help match you with a lender most likely to offer you a loan. This part of the process will not affect or change your credit score, as it is a pre-approval stage that does not involve a full credit check. Before continuing directly with a lender, it can help you make a more informed decision about whether or wedding loan is a worthwhile option as being rejected for a loan application could lower your credit score further.
How can I get a wedding loan?
To find out more about a wedding loan you can start your application process with CashLady. All you have to do is complete our online form and we'll find the best possible match based on the information you provide. It's important to be as honest as possible about your income and expenditure as it will enable us to offer the best possible lender match.
Before starting your application make sure you are eligible by cross checking against the below. Are you:
18 years or over?
A legal UK resident?
The holder of a bank account a debit card?
Able to provide a working mobile number and email?
Receiving a regular monthly income?
If you satisfy all of the above you are able to start the application process. Should you decide to proceed directly with a lender after we have made an initial match you may be asked to provide further proof of ID and additional information regarding your income and outgoings.
Are there any alternatives to taking out a wedding loan?
A wedding can be very expensive and depending on your financial situation, taking out a loan may not be the best option for you. Some alternatives you might want to consider include:
Borrowing from family: It used to be tradition that the bride's family would pay for the wedding, but times change and that is not always the case. Instead of taking out a wedding loan you may be able to borrow the money from a family member and repay it back over time. If they have the funds, it could mean you don't have to pay interest and they may be more flexible about the repayment terms. It is also a good idea to put together a contract so everyone is clear on how much is to be repaid and when to avoid any disagreements later on.
Overdrafts: If you want to look into this option, make sure your account is either interest-free or charges a low APR. It is important to ensure you will not get charged a lot of fees as a result of going heavily into your overdraft, so check the fine print before increasing the limit and/or withdrawing the money. This may be a better option if you only need a relatively small amount of money as an interest-free overdraft is only likely to be available up to a certain amount.
Credit cards: You may be able to get a credit card that doesn't charge interest for a certain period, which in some cases can be for one year or maybe even longer. This is a good option if you are confident you can repay the money in a short space of time before the interest charges kick in. Some companies may charge you a small percentage for using a credit card to pay for something, which can add up over a number of purchases, so take care of where you spend if you choose this option.