What is a same day loan?
Same day loans might be an option if you need an emergency cash injection. Loan products such as these may often be advertised as payday loans, small loans, emergency loans or short term loans.
These financial products usually have three features in common:
the amount of money borrowed usually does not exceed £1,000
the repayment term is typically between 3 and 12 months
the cost of the credit is higher than mainstream loan options
When should I use a same-day loan?
Same day loans are often needed by UK consumers who require quick financial solutions in cash emergencies.
For instance, your washing machine could break down at an inconvenient time and you might be financially unprepared for the additional bill. With a prompt credit solution, you could get money by the end of the day*
Some UK lenders may send your funds into your bank account in minutes*.
Would I qualify for a fast payment, same day loan?
To qualify for same day credit you need to meet a set of lending criteria. The requirements are usually your age, residential and employment status. To apply for this loan you would need to be over 18 and be a UK resident with a UK bank account. In addition, you should be in full-time employment and have a regular income.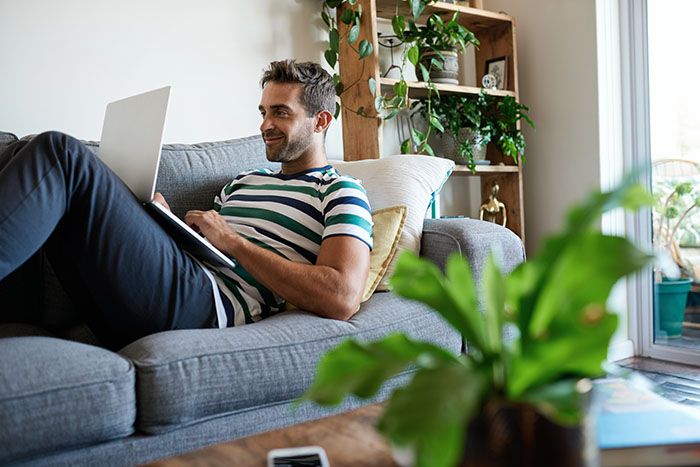 Most short term finance providers require a UK bank account. If approved for a credit facility, the money will usually be transferred into your bank account which will usually be the same account your direct debits will be taken from.
During your loan application, you may be asked some personal questions such as your marital status, place of work and your monthly income and expenditure. Consumer credit firms require this information in order to get a complete picture of your financial circumstances.
Can I get a same-day loan without undergoing a credit check?
Did you know that over ten thousand people in the UK look for finance without a credit check every month? Despite the huge number of search queries, there is no real 'same day loan, no credit check' product. Financial Conduct Authority (FCA) authorised and regulated lenders have to follow regulations set out by the FCA to investigate your credit history and ensure that you are able to repay the loan on time and in full.
To check if your lender or broker has an FCA authorisation, search the Financial Services Register.
Are there same day loans for people with a bad credit history?
People with a poor credit history will often search the internet for 'loans with bad credit'. In most cases 'bad credit' or 'adverse credit' occurs when borrowers fail to make their monthly financial commitments.
Many FCA authorised and regulated lenders consider loan applications from consumers with a less than perfect credit history, although a poor credit score may reduce your options regarding financial products.
During a 'hard' credit check, the lender will assess your past and current circumstances to ensure they offer the right credit product for your needs.
What if I'm not approved for a same day short term loan?
If you are not approved, there might be several reasons why. You may not satisfy the eligibility criteria required by lenders or it may be that you have made unfortunate financial decisions in the past which affected your credit profile.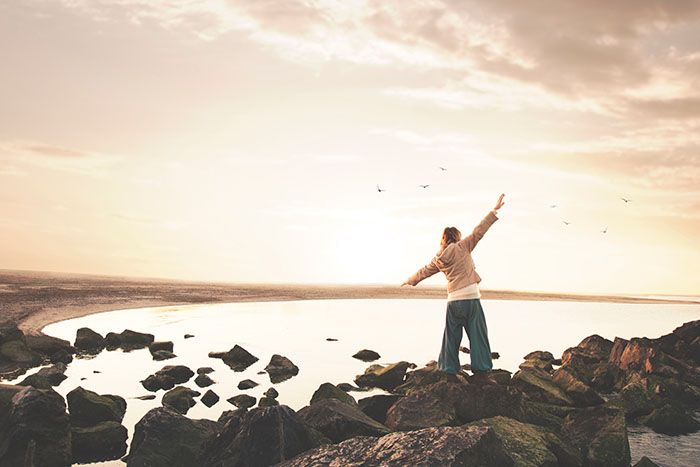 To increase your chances of receiving funds, you may consider applying through a credit broker. If you apply for a loan with CashLady, your application will be sent to a panel of FCA authorised and regulated lenders thereby increasing your chances of obtaining credit.
Should I consider a short term loan today?
It depends on your circumstances. In some cases, the loans we facilitate may help to manage finances or inject some extra cash in an emergency. However, you should always keep in mind that you will have to repay this credit in full and on time.
Always ask yourself: Will I be able and willing to keep up with all the payments in 3 or 6 months time? Can I afford the loan repayments?
How can I apply for a loan and receive it the same day?
You can apply for a loan at CashLady by completing our application form found here. If approved, our lenders could make same day transfers using faster payments. How quickly you will receive the loan will depend on your bank as well as how quickly the lender makes a decision and processes your loan.
Usually, you will need to follow five simple steps to borrow money:
1. Chose the amount of cash you need
2. Complete an application form
3. CashLady will match you with the most suitable lender
4. Wait for a hard credit check and a decision
5. If approved, accept the finance with an 'e-signature'
If you are applying for a small loan of up to £1,000 you may expect the money to arrive at your bank account the same day. Many lenders send your cash in 15 minutes, if approved*.
How do same day loans work in the UK?
Same day loans work in the same way as other short term loans. The truth is that there is nothing new to same day loans. Existing technology allows for cash transfers to take place in minutes*. There are no extra charges for same day transfers nowadays and it's quite common and standard practice to receive cash same day, if approved.
To apply for a loan you will need to complete an application. You can use online operated lenders or brokers. In this case, your online application will usually take just a few minutes to complete.
Otherwise, you can visit a high street shop or your bank where you will be assisted with your application. No matter what service you choose, make sure to check that the lender is FCA authorised and regulated.
Try to complete your application as accurately as possible. Have your ID and bank account details to hand as they may be requested during the loan application process.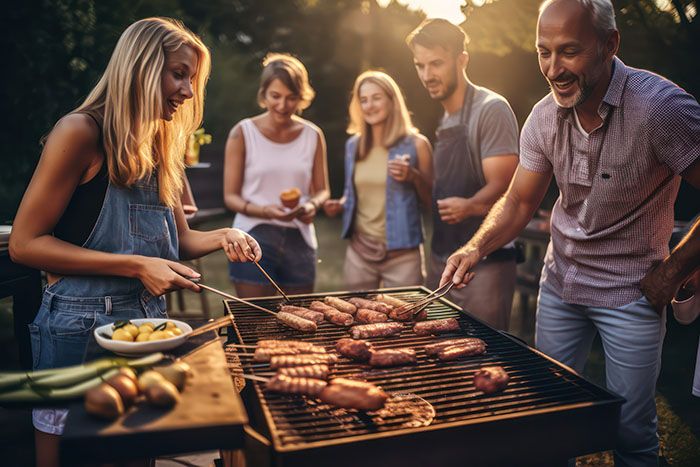 If your loan product is unsecured, you will always be required to undertake a hard credit check.
Depending on the personal information you provided and your credit history, your request will be either approved or rejected, if rejected we may present you with alternative financial products suited to your individual circumstances.
If your loan application is successful, you will receive an offer from a matching lender. The conditions of your credit, such as the amount borrowed, interest rate, any additional fees and repayment term, will be set up automatically and specified in your credit agreement.
You will usually be required to repay your loan by direct debit. If arranging a direct debit from your bank account is impossible for any reason, you should contact the lender to discuss your options.
How much can I borrow on the same day?
The amount that same-day loan companies lend may vary between £100-£10,000 depending on the borrower need and situation.
Do I need a guarantor to apply?
It depends, unless specifically mentioned, most unsecured lending would not require a guarantor to apply. Popular short term credit products (such as short term loans) will often process quick payments without any guarantors.
However, credit facilities that do require a guarantor may be able to process same day loans if requirements are satisfied in time.
Will I get a same day loan today, if approved?
Yes, if approved, borrowers could receive a loan on the same day* it was applied for, and the money can be transferred to the borrower's bank account. The only time that a lender may require longer processing times will be due to compliance requirements and manual underwriting and affordability checks where necessary.
Is there an extra cost for same day transfer?
Most lenders do not charge for same-day transfers. The cost of the loan varies from lender to lender. A representative example will help you calculate the approximate amount of money you will be required to pay back. Very few lenders (if any) may charge extra for same-day transfers although this is not very common.
Sometimes the figure for a representative APR might confuse you. You are not alone. For your peace of mind, in 2014 the Financial Conduct Authority (FCA) issued a set of regulations protecting borrowers who use high cost short term credit (HCSTC).
You should know that for any high cost short term (e.g. over 100% apr) product a daily interest rate cannot exceed 0.8%. However, the length of the credit term can significantly increase the cost of funds. When you apply for a same-day loan or receive a personal quote, it may be useful to consider shorter term finance options.
Will you charge a fee?
At CashLady we do not charge any fees for our service. We are 100% free.
However, any successful borrower will be required to pay interest on received funds to the lender.
What are guaranteed same day loans?
There are no guaranteed same day loans. It is a commonly held belief that unfortunately is not true amongst authorised and regulated lending institutions. On the internet you will find many UK lenders that advertise 'guaranteed same day loans with no credit check'.
However, any FCA authorised and regulated loan provider must carry out a hard credit check to ensure that the consumer's financial wellbeing will not be affected by additional credit.
If someone offers you money without a credit check, you might be dealing with a loan shark. Loan sharks do not hold an official authorisation to lend money so should be avoided at all costs. They also might charge an extremely high interest rate and blackmail you if you cannot keep up with your payments.
Can I get a same day loan if I am unemployed?
You can apply for a loan, but there is no guarantee that your request will be approved. In addition, short term loans might not always be a good solution for unemployed individuals and people on benefits. Most likely you will not be approved in these circumstances.
If you are struggling financially, there are organisations that can help: Try moneyhelper.org.uk and/or stepchange.org
The major consideration in this situation should be whether the additional funds will solve a problem or make it worse. In this situation, you might consider alternative solutions such as borrowing money from a family member or friend or, simply, postpone the purchase until you get back on solid financial ground.
Are same day loans usually secured?
Unless otherwise stated, same day loans are generally unsecured credit products. Secured loans tend to involve larger sums of money over longer repayment terms and secured against the borrower's house.
Bear in mind, that even if you do not risk your valuables, a late or missing payment might cause financial problems in the future.
Getting a loan with direct lenders
Applying for a loan, people may feel more secure dealing with direct lenders rather than brokers.
However, excluding financial brokers from your consideration, may cause you to miss some opportunities. Dealing with a Financial Conduct Authority (FCA) authorised and regulated brokerage company such as CashLady, you would expect to receive the same level of security, data protection and service as if you chose a direct lender.
For example, at CashLady, it is our primary concern to protect our client's data in the best possible way. Being fully authorised and regulated by the FCA and licensed by the ICO, we will never ask for information directly unrelated to your query and never pass your data on to third parties without your permission unless it is necessary to fulfil our service of finding you a loan.
The advantages you can get using Cashlady's service:
Higher chances of loan approval as several lenders are shown your application
Carefully chosen partners - only FCA authorised and regulated UK lenders
Personal data is only distributed across official partners
No footprint on your credit history
No hidden fee for our service (our service is 100% free)
Do CashLady offer same day payday loans?
CashLady do not provide credit to customers. We are a broker, not a lender. However, at Cashlady.com you can apply for a same day loan and your application will be considered by our panel of short-term loan providers.
Apply for a loan today from £100 to £10,000
Same day loans come in different sizes. We work with some of the most well established online UK lenders. We could help you find a range of cash alternatives for your urgent needs.
Summary
In a financial emergency, same day loans could sometimes help.
If you are looking for a same day loan you should consider applying with a lender or an authorised and regulated credit broker such as ourselves. The application process is nearly identical to applying with a lender, however with a trusted credit broker you are more likely to get a successful decision, as we show your application to multiple lenders, whilst saving time and energy.
Before applying for any type of credit, you should always take into account your current and projected financial circumstances. Ask yourself: 'Will I be able to maintain my monthly payments and repay the loan in full and on time?'
---