Credit Card Alternatives: Use your Debit Card
Over the past decade, debit card ownership has increased by 45%. The number of individuals who hold a credit card has also declined by 14%. This marks a distinctive shift in our spending behaviour.
Debit cards offer three advantages in comparison to using a credit card:
Unless you have an overdraft, you cannot spend more than you have. This helps you to manage your money better and avoid debt.
With debit cards, you are drawing upon cash you actually own. Not free money for purchases which credit cards often feel like.
Debit cards are available even if you have a bad credit score. This is due to the range and availability of bank accounts suitable for poor credit records.
Use a Prepaid Debit Card as an Alternative to Credit Cards
A prepaid debit card can be either a Visa or a MasterCard. You can use it in any online or physical merchant store where they accept these card types.
You can add to prepaid debit cards with cash, either through online apps, online bank transfers or over a bank counter. A prepaid debit card is a worthy substitute for credit cards if you need the convenience of being able to pay and withdraw by card. Yet, they are not as good for budgeting and managing your money.
Prepaid cards are also a useful solution if you have recently moved to the UK. More-so, if you are not eligible for a traditional bank account in the short to medium term.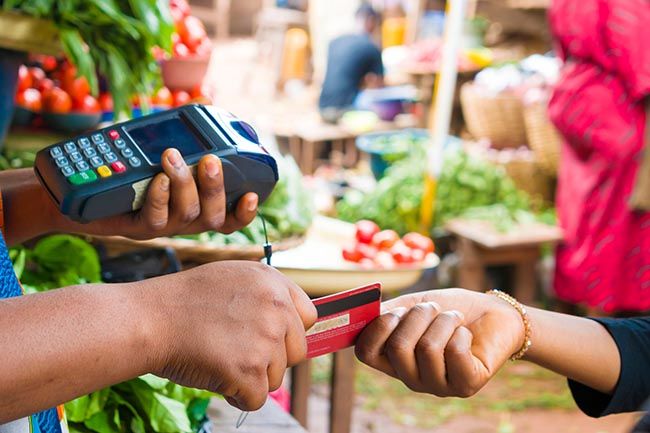 Credit Card Alternatives Online: Apply for a Short Term Loan
Depending on your credit history and the reason why you need a credit card, you may be eligible for a short-term loan. This form of credit is not the same as a credit card. It could be available if you have bad credit and you can provide sufficient evidence that the loan is affordable.
It provides a lump sum which is repaid over time. Yet, quick loans can actually be a more affordable solution for making a large purchase. You also benefit from the removal of temptation to repay the balance.
Alternative to Debit Cards and Credit Cards: Use Cash
One of the most simple substitutes for credit cards is to use cash. This is the ultimate way of keeping track of what you are spending. Because you physically hand money over for services and goods.
You can still use cash to pay bills over the bank counter, despite not having the paperwork. (As long as you have the account number and customer reference.) Most banks will accept payments this way even when you do not hold an account. Yet, there may be a charge for this privilege.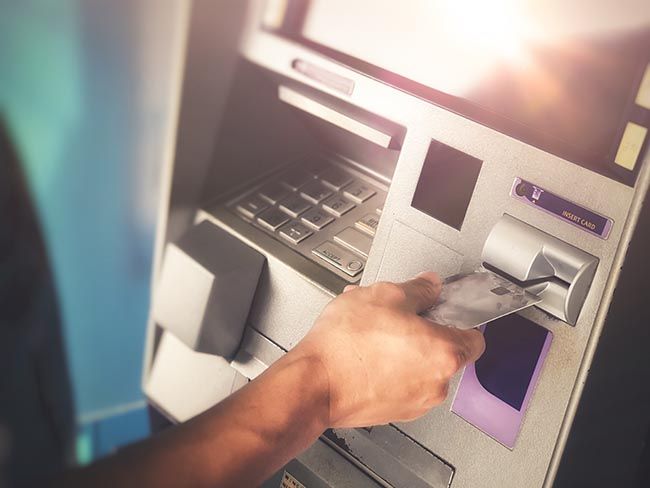 Card Alternatives: Choose PayPal
PayPal provides the convenience of a credit card when shopping online. They also provide an added layer of protection from fraud and faulty goods.
This is a big advantage that no other payment solution offers, other than credit cards – as required by section 75 of the Consumer Credit Act.
Your PayPal account connects to your bank account, debiting each amount instantly. Today, PayPal also offers a 'one-click' payment option, which makes checking out faster.
Another new addition to the PayPal line up is the PayPal debit card. PayPal's card works like a debit card to your bank account, but also offers 1% cash back whenever you buy anything.
Another Credit Card Alternative is your Overdraft.
An overdraft can provide an affordable solution if you need cash now. Yet, and this point is important, you should only use an overdraft when you need to.
Unfortunately, all too many people use their overdraft too often. The downside to this is the interest that accumulates over time.
Despite there being an effort by banks to limit monthly fees, you can still incur sizeable fees. Even so, using your overdraft for emergency purchases is a viable last resort alternative to credit cards.
Final Thoughts
Finding a substitute for credit cards isn't as difficult as it sounds. Some of the best alternative sources of finance can be as simple as:
Using a debit card
Making use of your overdraft
Topping up a prepaid debit card
Paying with cash
Applying for a short-term loan
Choosing Paypal
Sometimes it's the simplest and easiest options that are the most viable.