Looking for a payday loan with bad credit? We find lots of people looking for bad credit payday loans and work hard to help them out.
Just in January, 2017 there were over 40,000 online searches for "bad credit payday loans". If you were one of them, please remember you are not alone.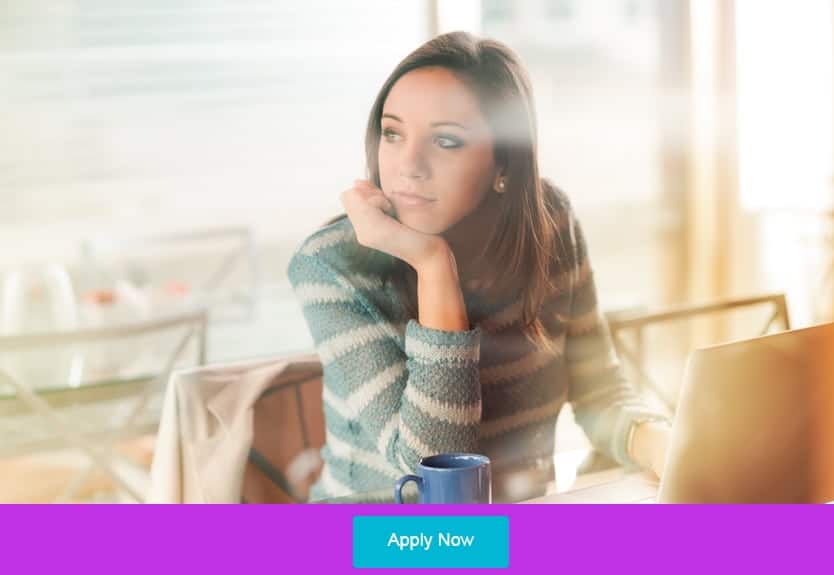 The key questions to ask yourself about bad credit payday loans is –  Are you able to repay your loan? If the answer is yes apply online with us using our secure application form.
We have developed a simple calculator for you to check your disposable income and loan affordability. Feel free to try it before you apply.
Payday loans are a product designed to meet urgent cash needs. They are probably one of few types of short-term loan products available to people with bad credit. It is still critical that you borrow within your means and repay your loan on time.
Why choose CashLady for your payday loan?
Here at CashLady we have a wide panel of short-term lenders, some of which may be able to lend to you even if you have bad credit. Applying is completely free of charge and we will never take a fee from customers for finding them a loan. Applying with us also means you get more options and more chances of being approved.
We have been helping payday loan customers since 2007.
It is important to remember that not everybody who apples for a payday loan will be accepted. It is simply a product that helps some people when other lenders may have turned them down for a poor credit history.
As with any type of personal loan, responsible borrowing is being able to repay your loan commitments on time and plan ahead. You need to avoid accelerating debt. This is what is sometimes referred to as a spiral of debt or a debt trap which payday loans were notorious for in the past.
Frequently asked questions we get about bad credit payday loans:
Can I get a payday loan with bad credit? The answer is YES. Affordability is based on your current financial behaviour and ability to repay the loan. Your borrowing track record is not the most important factor.
Will bad credit affect your chances of obtaining a payday loan?Yes. But it does not mean you will fail. This is where we can help because we send your application many lenders. It is also one of the best reasons to use a broker in this case. A short term loan broker (like us) could give you a better chance at obtaining the finance you need. Especially when your credit rating is a concern.
Does it matter how bad your credit is?Clearly, that is a factor in lending decisions. To get a feel of your credit report why not try a free credit reporting website such as noddle.
Do payday loans imply bad credit? Not necessarily, although we do find they are available to those with lower ratings. Lenders take this consideration into account. They also need to face the fact some borrowers may not be able to repay their loans on time.  That is one of the reasons payday loans APR is what it is.
Read more on how to avoid bad credit in the UK and our special guide about what is your credit score.
Affordability is key to obtaining a payday loan
As of 2016, the above statement has received further importance. This is because of new rulings and stricter regulation from the Financial Conduct Authority. A lender must lend responsibly and only to those who can afford to repay the loan.
In the past, payday loan companies have had a reputation for lending to people with poor credit. The determining factor for approving loan applications today is affordability. The key to remember is that you are borrowing within your means.
Choose Cash Lady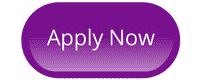 Making the right choice – payday loans with bad credit
Payday loans are classed as a short-term, high-interest form of borrowing. They're not intended for long-term use. If you discover that you're relying on payday loans, it's recommended that you find an alternative.
What is the difference with payday loans for bad credit?
Bad credit payday loans are usually available for people who have had a repayment issue in the past. This is usually available from lenders who look at more than just credit history.
Most people know what payday loans are – a type of loan that is available for short term.  Usually from one payday and the next. Payday loans are specifically designed to help tide you over between pay cheques.  If you don't have the safety net of savings they can be a really useful tool for helping you manage your finances.  The caveat is that you need to make sure they are affordable.
Your credit history is one of the factors lenders look at when lending, but there are other factors as well. Some payday loans are not available to those who have bad credit, even though you may be able to repay the loan. This also depends on the lending model and level of data analysis performed by lenders. The advantage of applying with a broker like CashLady is that you have access to many lenders in one go.
What is bad credit?
Bad credit can have many meanings but essentially is the reason why it might be difficult to get finance for some people.
By definition, bad credit is a qualification that suggests one borrower is riskier than another.
It comes from having a bad credit history, which could be the result of a few financial mistakes made in the past. For example missing loan repayments or defaulting on other borrowings.
Bad credit could also be the result of not having any borrowing history. Either way, bad credit can often be an obstacle to obtaining a loan, including payday loans.
What are the advantages of bad credit payday loans?
Payday loans for bad credit are often available when you can't get help elsewhere. They can be the difference between losing use of your car and being able to make emergency repairs.
Payday loans can offer money in your account within the hour, which can be valuable if you're facing an immediate expense.
The application process for a payday loan is non-intrusive. You're unlikely to need to go into much detail about what you need the money for.
Payday loans are unsecured loans. If you can't pay them off in time then you're likely to be subject to more charges.  Your loan won't be secured against your house or car. If you miss a payment, you won't risk losing a valuable possession. Still, there could be other bad consequences.
Most payday loan applications are online nowadays.
With some loans, you're tied in to repayments for months (and even years). With a payday loan, your commitment will be over as soon as your short-term loan is repaid. You won't have an ongoing commitment to pay back what you owe over a few months.
Bad credit payday loans are for relatively small amounts of money. This means that you're not going to be able to take out much more than you need. These small loans are enough to help you through an emergency. They won't be large enough to waste on expensive home electronics and holidays.
What are the cons of bad credit payday loans?
Our top 'pro' also features here. Payday loans can be available to consumers that might have applications rejected elsewhere. This can make a loan tempting in non-emergency situations. Rejections from other loan providers might force you to reconsider whether you really need or afford what you were planning to buy. If you move on to payday loan companies, you might be more likely to spend on things you can't afford. Payday loans should be seen as emergency funds. Used them only when you know how you'll pay the money back. It would be wrong to treat them as a handy alternative to a traditional long-term loan.
Payday loans come with a high APR. They're high-interest loans that can work out expensive. There are restrictions in place to protect consumers.  Still, it's wise to be aware of how much you'll be paying in total.
The definition of a payday loan states that it should be there to bridge the gap between one payday and another. As a result, you don't have long to pay back what you owe. Traditional payday loan duration is from 28-31 days. They can be difficult to repay if you're relying on having enough money the next time you're paid. Especially you're if facing other unexpected costs. If you take out a £250 loan, you could find yourself owing more than £300 in the same month. This is a significant chunk of money to find when you're paid. With long-term loans, repayment terms are more flexible and are easier to manage.
If I apply, will this affect my credit rating?
Applications for loans, whether they're accepted or rejected, can leave a footprint on your credit file. If you already have a bad history with credit, these footprints can make your situation even worse. Many footprints on a credit file can indicate to lenders that you're unable to manage your finances.
Making many applications in quick succession can damage your credit file. It's recommended that you don't move on from one lender to another. For that reason, it's important to think carefully about who you want to borrow from. The same applies if your application is successful but you then decide to apply for your payday loan elsewhere. Don't go through the process until you're ready to accept what you're offered.
In some cases, we have seen that using a broker can reduce the risk of a negative impact on your credit rating. Brokers filter applications based on criteria. You'll be able to apply to lenders who match your requirements. Some will only have the full suit of checks completed once you move forward with them.
How likely is it that my bad credit payday loan application will be approved?
It all depends on your specific circumstances. You have to be employed, over 18 and a UK resident. Also in most cases, you will need to make over £500 net per month. The lender has to make sure that the loan is affordable to you. They will look at your earnings and subtracts all your expenses.  These include rent/mortgage, utilities, transport, food, credit expenses and any other recurring expense. The remaining amount needs to be enough for you to be able to repay your loan.
Payday loans do have a reputation for helping borrowers with poor credit. This is largely due to past payday loans scandals and behaviour. This, in turn, resulted in lenders paying compensation for irresponsible lending. It's true that in the past, borrowing from a payday loan company was easy to do. Repeat borrowing from several lenders was common. This is something the FCA is prohibiting in order to protect borrowers.
It's possible that the history of payday lending has given an over-inflated impression of high acceptance rates. You might think that you're almost certain to receive the money that you request. The reality, however, can be very different.
In the past, Wonga proudly advertised high acceptance rate as a selling point. Now, they reject more than 80% of loan applications.
There are still many loan companies that mention high acceptance rates in their advertising. They do so to appeal to borrowers with poor credit ratings. Strict regulations from the FCA are in place to protect customers from irresponsible lending.
What are the alternatives for bad credit payday loans?
Here's a quick rundown of your options:
Guarantor loans
If you can't get a conventional unsecured loan you might be able to persuade someone to act as a guarantor. They will pay if you cannot.
Secured loans:
These are secured against an asset – such as a piece of property. This has the obvious risk of losing that asset if you're unable to make your repayments in time. Some interest rates can also still be quite high.
These new sites allow people to lend directly. They can offer better terms and are open to more people than conventional banks. Even so, if your credit score is particularly bad you might still have difficulty being accepted.
These are clubs which offer loans to members at affordable rates. This can be a more affordable option than payday loans if you can access one.
Many of these loans make it extremely easy to get cash – with some delivering money into the account the very same day. That, though, can be a double-edged sword. On the one hand, you'll naturally like the convenience, but on the other hand, it's all too easy to get hold of a loan you can't afford.
For a complete list of alternatives – see our guide to Payday Loan Alternatives
Finding the best bad credit payday loan option for you
You need to tread carefully and exercise some restraint. Make sure you know what you are taking the loan out for and how you are going to pay the money back. Interest rates can be extremely high, so unless you have a clear plan in place, things can get out of hand all too quickly.
Inevitably, payday loans for bad credit will be more expensive than conventional options. But if you're willing to put in the legwork, you can still work hard to get the best deal possible. Use your power as a consumer – shop around, get the best deal and make those loans work for you.
How payday loans for people with bad credit can help
This is where payday loans for less than perfect credit history could come in useful. Some creditors may be able accept applications depending on many considerations. They key factor is your ability to repay the loan.
So, even if you've made mistakes with your finances in the past you might still be a good match for payday loans. We have lenders which will consider your application based on many factors.
You still have to pass the basic criteria requirements. You need to be 18 years old and you must be UK resident with a UK bank account into which salary is paid.
It's important to note that payday loans are designed to be responsibly borrowed and repaid. This is why you must be employed to get one.
How can CashLady help you?
How do CashLady payday loans work?
As with a normal payday loan, you will be able to borrow the cash – up to £1000 – until your next payday comes around.  Then the amount borrowed and the interest payable will be withdrawn automatically using CPA. It's important to remember that if you don't make the repayment on time then there could be fees and charges.
One of the great advantages of using CashLady has always been the fact that our systems are integrated with lenders.  Some of our lenders can deal with imperfect credit payday loans. When you apply with us your application is seen and assessed in real time by these lenders. If approved, you can receive the money within a matter of hours of the application being approved. You can borrow what you need to so that you can get through until the next payday. In emergency situations, it can help you manage your outgoings.
Are there any online payday loans with no credit checks?
Lenders are obliged to check your ability to repay the loan in many forms. This may in involve a credit check so you can't avoid being credit checked. For alternatives and to find out more read payday loans no credit checks.
One last thing to remember about taking out payday loans for bad credit…
Poor credit payday loans have their place for responsible borrowers. Always be aware of what you're signing up for, and how you're going to fulfil your commitment.
If your credit history is not great and you have a poor credit score, you should look to see what options are available to you so you can start to repair your credit score.
Not only will a better credit score help you obtain finance in the future, it should also help bring the cost of borrowing down.
If you compare payday loans for bad credit with more mainstream borrowing, you may find you can save hundreds of pounds each year – meaning you can start to put money aside and better handle any future cash emergencies.