Put together a baby shower wish list
This is more of a pre-birth tip. If you're having a baby shower, the chances are that you will be overwhelmed with lots of lovely presents. It might be an idea to devise a wish list so that you are not inundated with duplicates of the same items. People often buy expecting parents new-born-sized clothes that will be of use straight away. To ease the cost of forking out on a whole new wardrobe after three, six, and nine months, you could suggest that your guests gift slightly bigger clothes that can be put away.
Make your own 'baby box'
Again, this is another pre-birth idea, but it could help you save.
In the months leading up to your due date (particularly if this is done while still on your full wage before maternity pay kicks in), consider adding a few baby essentials to your trolley whenever you do your weekly shop: a pack of nappies here, some bibs there. You will soon have a decent supply of necessary items that could keep you going for months after giving birth.
Spreading the cost over a number of months may lessen the strain further down the line.
Nappy talk: disposable or reusable?
While we're on the subject on nappies… have you considered the reusable kind?
Reusable nappies are growing in popularity as many of us become more environmentally aware.
A number of councils in the UK actually offer vouchers towards the cost of reusable nappies to encourage use.
In fact, making the switch to reusable could actually save you a massive £1,475 over a two and a half year period!
Make sure your maternity pay is correct
For a smooth transition between the workplace and parenthood, ensure that your maternity pay plan is in place, and familiarise yourself with how much you will be entitled to.
In the UK, Statutory Maternity Pay (SMP) is paid for up to 39 weeks. As of May 2023, the first six weeks of your maternity leave will be paid at 90% of your average weekly earnings, before tax. The following 33 weeks will be paid at either £172.48 per week or 90% of your average weekly earnings (whichever is lower).
Depending on your employer, you might be able to top-up your maternity pay with accrued holidays.
Your employer has a duty of care to provide you with correct information regarding your maternity package, so don't be afraid to ask questions.
It's worth working out your average maternity income before baby arrives so you know what you're working with in terms of budgeting. You can calculate your maternity pay on the Gov.uk website.
Find out if you're eligible for any additional benefits or financial support
You can claim Child Benefit for any child under the age of 16 (or up to the age of 20 if they remain in full-time education). You will be given a claim form as part of your Bounty pack, which you usually receive on the postnatal ward. You can usually expect to be paid Child Benefit every four weeks.
If you are in receipt of Jobseeker's Allowance, Income Support, or Employment and Support Allowance (ESA) you may be approved for a Sure Start Maternity Grant.
The Sure Start Maternity Grant offers a one-off payment of £500 that you do not have to pay back. It must be claimed within 11 weeks of your baby's due date, or up to six months after the birth.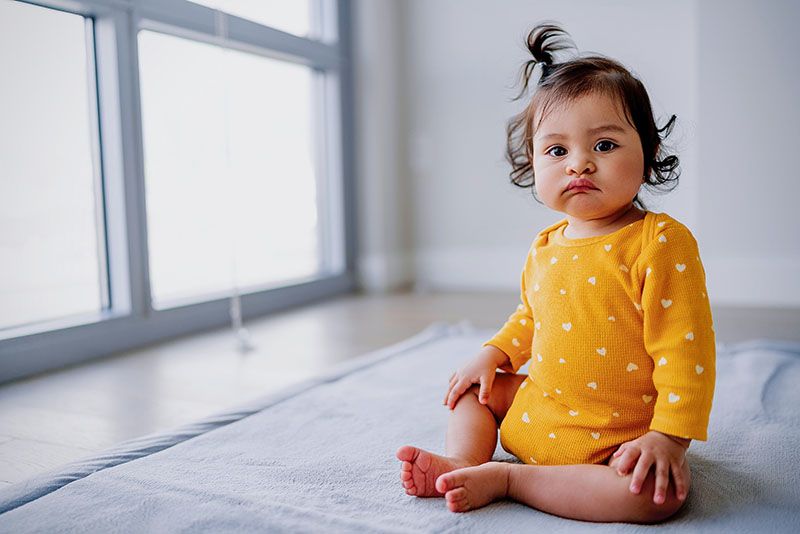 Shop second-hand
We get it: it's nice to have new things. Truthfully, though, your baby won't know the difference between a fresh-from-the-box, top-of-the-range pram and a pre-loved stroller you picked up for half the price at the local charity shop.
Babies outgrow their clothes and equipment at a rapid rate, so charity shops have the potential to be treasure troves for new parents!
Another option is to scope out second-hand online sites which may offer similarly low-priced items.
This also works both ways: you can look into selling any unused or outgrown baby items of your own for a bit of extra cash!
Be realistic when it comes to deciding what your baby really needs
Of course, it's only natural to want the very best for your baby, but it's worth remembering that they actually need a lot less than you think!
A large assortment of cool toys and teddies is great, but you will find that most babies are actually more interested in playing with empty boxes and discarded wrapping paper!
A few special toys and bears are more than enough for your baby.
Don't feel under any stress to buy more than necessary.
Accept 'hand-me-downs'
If a friend or family member has recently had a baby, the chances are that they will have bagfuls of clothes and accessories that they no longer require. As a new parent yourself, you will probably get first dibs - take advantage of this!
Make the most of the perks of pregnancy!
… Or post-pregnancy, should we say?!
Did you know that women living in the UK who are either pregnant or have given birth within the last 12 months are entitled to free dental treatment and prescriptions?
All you need to do to benefit from this is show a valid maternity exemption certificate, which you can get from your doctor, midwife, or health visitor.
The benefits don't end there. Many high street outlets offer discounts and incentives for those going through pregnancy and new parenthood.
Consider joining the Boots Parenting Club. Free to join, you just need to sign up to the Advantage Card scheme to reap the rewards. You can be a part of the club from finding out you're pregnant right up until your child turns five. You should receive free gifts at every stage of your baby's development, parenting advice, and 8 Advantage Card points for every £1 you spend on baby products!
Many major UK supermarkets – including Asda, Tesco, and Aldi - host 'baby events' several times a year, where you could find lots of generously priced items both online and in-store. In the past, changing units, nappies, and baby food blenders have all been included in the sales.
The events typically last for up to two weeks. Keep an eye on the supermarket's individual website and social media pages for upcoming dates.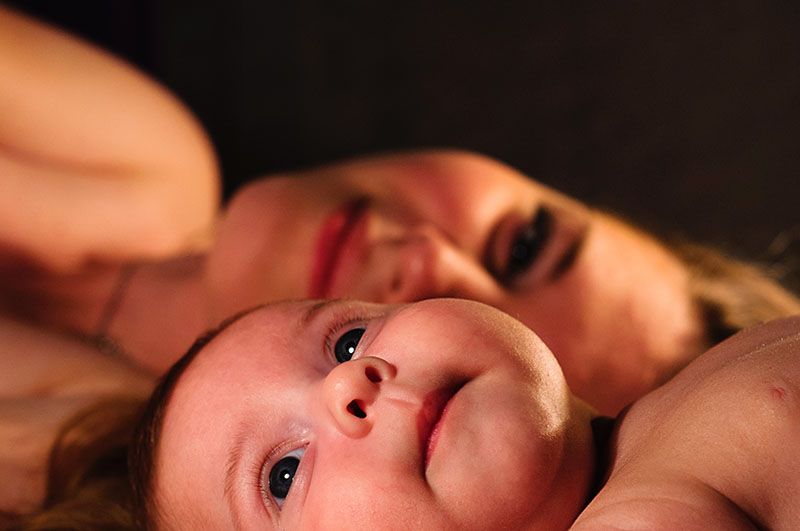 Keep daytrips and meet-ups cheap and cheerful
There can be a lot of pressure on new parents to show off their baby. Well-meaning friends and family may suggest meet-ups in expensive locations, such as zoos, play centres, or restaurants.
Sure, you want to make precious memories with your baby, but this needn't come with a costly price tag!
Is your baby going to remember going to the zoo? It's unlikely.
What they will remember, however, is spending time with you, wherever that may be.
If someone puts forward an activity that you are concerned is out of your budget, don't be afraid to suggest a different low-cost outing instead, such as a walk to the park or a free petting farm.
Bear in mind that many museums and galleries cost nothing to enter, although some exhibitions may require payment.
Your local library or church may offer free-to-attend specialised baby sessions and events. This is also a perfect opportunity to meet other new, local parents.
And finally…
Becoming a parent can be a daunting time, even for the most 'seasoned' mums and dads.
For the first few weeks, you might be overwhelmed with visits from family and friends, all wanting to chat for hours and hold your baby. This can be extremely taxing when you're running on three hours' sleep!
Remember that it is not selfish to put yourself first. If you're just craving a nice, long bath, ask your partner or somebody trusted to mind your baby, and take an hour out. Be gentle with yourself – you're doing great.
If you feel like you need it, there is absolutely no shame in admitting that you could do with a bit of extra support.
If you're worried about your financial situation, MoneyHelper have launched a helpful 'Baby Money Timeline,' which allows you to personalise your journey from pregnancy to birth, and offers hints on how and when to save money.