A survey managed by Finder revealed that in 2022, UK residents took an estimated 71.8 million trips abroad. This was an impressive 375% increase on the same data released in 2021. The most popular destination for Brits was Spain, closely followed by France and Greece (ooh la la!).
In the current climate, lots of us are seeking savvy ways to save. Holidays can be expensive – especially when it comes to the minefield that is foreign currency - but the quest to save pennies needn't be stumped as soon as we hit the airport.
Below, we have put together our top tips to help you make the most of your money while travelling abroad.
Shop around for the best deals on foreign currency – and avoid airport bureaus!
Cash can be a great way to ensure that you stick to your desired budget when abroad. Even if you think you're not going to use it, you might want to carry a small amount of cash for emergencies. It's also a wise idea to keep half of your cash secure; for example, in the hotel safe.
Buying your currency before you travel is an ideal solution to avoid the sting of notoriously high airport exchange rates. While grabbing your currency at the airport can be tempting, you can expect the rate to be 10-13% higher than at a high street exchange or bank.
Give yourself plenty of time before your holiday to do some research into the best rates. You may wish to purchase your currency in person, or you might opt to do this online – take delivery times (and prices!) into consideration when doing this.
MoneySuperMarket have a handy tool to compare rates on their website.
Always pay in local currency where you're able to.
Let's set the scene: you're in the heart of Rome, whiling the night away in a pizzeria, watching the sunset over the Colosseum. After the best Hawaiian pizza you've ever had, you draw out your card to settle the bill, recognising the amount on the screen as Great British Pounds (GBP). As the humble pound is the currency you feel the most comfortable with, you don't question the transaction. It's only later, when back at the hotel, that you check and discover the nasty surprise of the hefty transaction fee.
Establishments such as restaurants and banks can determine their own exchange rates. When paying in local currency, Visa or Mastercard will set the rate, which is usually lower than the rate offered by the retailer.
Therefore, choosing to pay in the local currency (in this instance, euros) may be the best option, financially.
This Is Money ran an experiment where they compared overseas spending in both local currency (euros) and pounds. The overall findings revealed that paying in pounds sterling cost up to 10% more. For example, a pair of trainers paid in euros cost €61.30, and £63.31 in pounds – a difference of £2.01.
Remember, though: it is likely that you will still be charged a transaction fee for using your card abroad, and one way to combat this is to consider a travel credit card.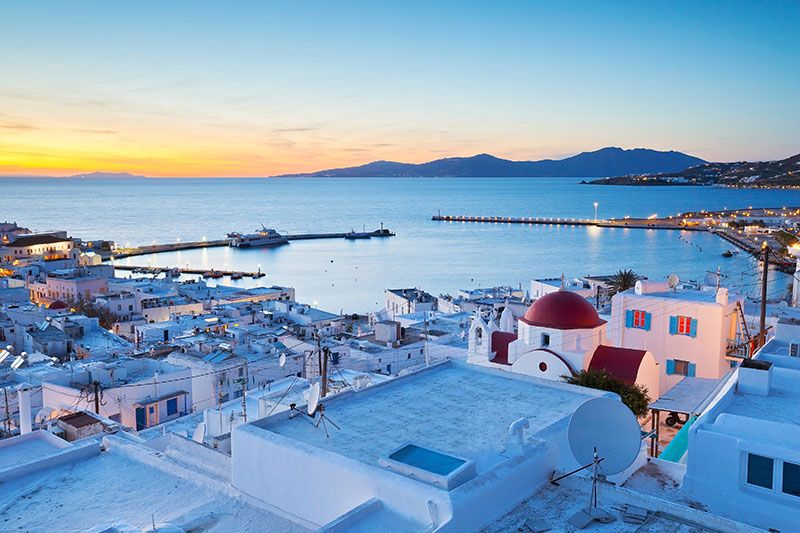 Travel credit cards
Most banks allow you to use your debit and credit cards abroad; however, you will often be charged a non-sterling transaction fee. The average fee is around 3%. Some debit cards may also charge a flat fee every time they are used abroad, no matter how minimal your spend.
Specialised travel credit cards may be an alternative option. However, with such a range of travel credit cards to choose from, it's vitally important that you carefully consider the pros and cons of each card before deciding if this type of product is right for you. Some travel credit cards do not charge transaction fees, while some do; some charge an annual fee, while others may not. You should also consider the monthly repayments and ensure you're able to pay them before you decide that a travel credit card is right for you, and bear in mind that (as with all credit applications) acceptance for a credit product is subject to eligibility and affordability. You will be charged interest on your credit card if you don't clear the outstanding balance in full, and if you fail to make the minimum repayment on your statement this will negatively impact your credit score. You should always read the terms and conditions of any financial product carefully before committing to a credit agreement.
Tip: don't forget to inform your bank before you travel if you think you might need to use any of your debit or credit cards abroad, This can easily be done on most banking apps. The last thing you want is for your bank to suspect fraudulent activity and freeze or cancel your card while you're away.
It's worth remembering that you may need a credit card for certain things.
If you intend to hire a car during your jollies, be aware that the hire company may require a credit card. Deposits are usually requested to be paid in the form of local currency via a credit card.
Consider getting a travel money card.
If you're after a card without the pressure of monthly repayments, travel money cards could be an alternative option. Available from an array of companies including the Post Office and TUI, travel money cards are pre-paid and can hold multiple currencies. The cards do not link to your bank account, so you can be assured that your main funds will be safe should your money card get lost or be stolen.
Travel money cards can be used anywhere you see the Mastercard or Visa logo, and they incur no charge for usage abroad.
Not only are travel money cards conveniently reusable, they are also easy to set up.
You can apply for a travel money card online or in-store, load with the currency (or currencies) of your choice, and then activate the card once it has arrived. Many of the cards can also be managed and topped up either online or via an app, giving you total control at your fingertips!
Know your options when it comes to left-over cash.
We totally get it: you've just arrived - the last thing you want to think about is coming home.
Our last point refers to your options dealing with cash left over from your holiday.
The first option would be to exchange your cash back to pounds sterling. Seek out the best deals in the same way that you would when purchasing your currency. You can use the same MoneySuperMarket tool we provided earlier to work out the best buyback rates.
Another option would be to keep your currency for your next trip, or why not pass the money to friends and family if they're heading overseas? Giving the gift of currency is a nice alternative present that will be very much appreciated.
So now you've saved yourself a bit of money – what to do with it? You could always put it towards your next trip, of course!
Happy holidays!