How long do payday loans stay on your credit report?
A late or unpaid loan commitment will stay on your credit file for a period of 6 years. They are treated the same as any other type of borrowing by the credit reference agencies.
This means that you may need to wait a period of time before your credit score improves sufficiently to access lower interest credit options.
If you believe you are going to miss a loan repayment, you should always contact your credit provider first and see if they can help you. It could be the difference between an unpaid repayment and a late repayment.
Lenders will likely view a late payment more favourably.
Do payday loans affect your credit score?
Payday loans can affect your credit score under certain circumstances. Your credit rating is complex. It is not as simple as 'good' and 'bad'. It is based on your personal history and financial experiences.
You might have a poor credit rating because you have never been in debt. This is often the case with younger applicants who have never had a loan or credit card and literally cannot prove their credit-worthiness.
On the other hand, your credit rating might improve if you are only making minimum payments, rather than paying off everything that you owe. This is because you are an attractive prospect to lenders, continually paying interest on money that you have borrowed whilst meeting your financial commitments.
Do lenders check credit ratings?
When a Financial Conduct Authority (FCA) authorised and regulated credit provider assesses your application, they will almost always check your credit score. This can be done using a 'soft search' (which will not affect your credit score) or a 'hard search' where a footprint will be left on your credit file. The best way to think about the two types of credit search is a 'soft search' gives the lender a strong indication of your credit-worthiness. A hard search gives the final answer.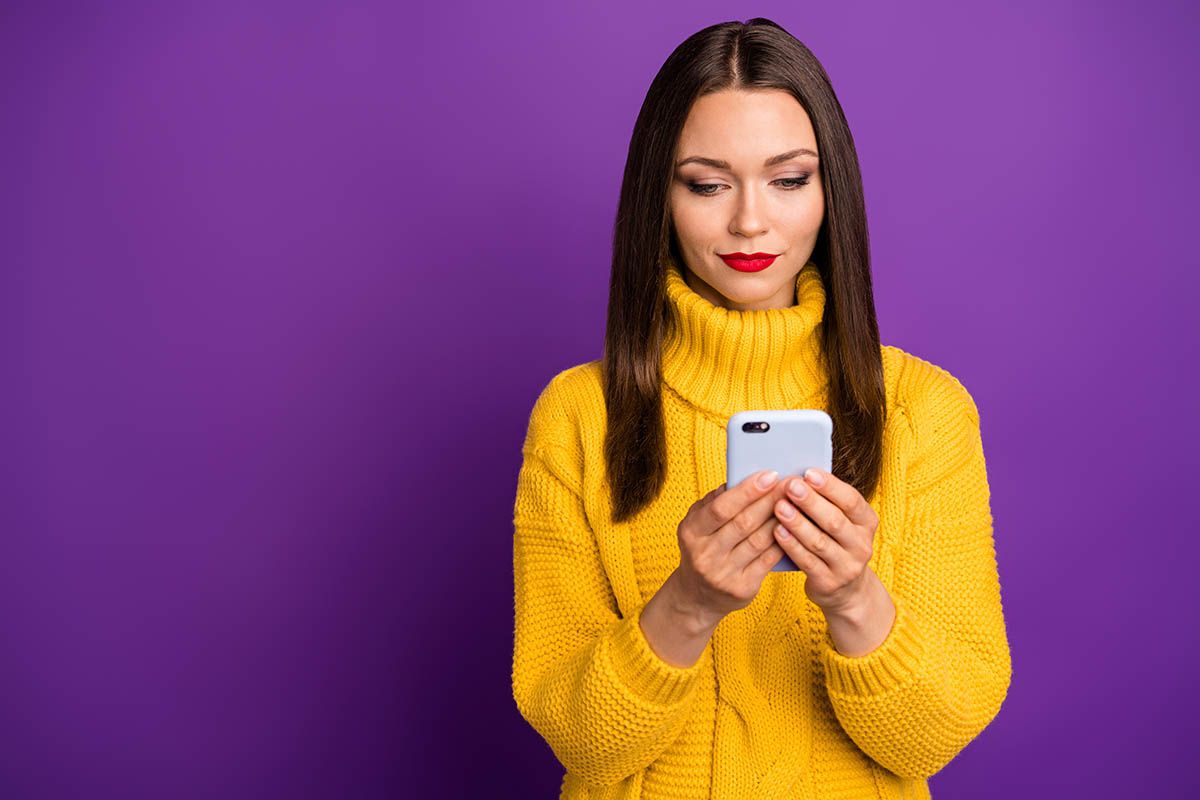 What could a loan indicate on your credit file?
Since short-term loans are typically used by people that need money in an emergency situation or might already have a poor credit rating, short-term credit products can often be seen as a desperate measure.
Some lenders will view this as a sign that you are prone to financial difficulties. They may also believe you are poor at managing your finances.
If this is the case, it may mean that any loan or credit offer comes with a higher rate of interest to mitigate the perceived risk. Depending on the lender, it could mean that your loan application is unsuccessful.
Unfortunately, there is no way to tell what the lending policy of each lender might be until you submit an application.
This doesn't just include loan providers. If you are looking to purchase goods on finance, e.g. a TV or new computer, low or interest-free options might not be available to you.
Does the application process have an impact on your credit file?
Many lenders perform a 'soft credit search' or 'soft credit check' to assess your application. These searches will not affect your credit rating in the same way as a hard credit search would. Despite this, a soft credit check will still leave a record on your credit file, but it will only be visible to you.
According to Experian, you can have multiple soft searches on your credit file without any impact. They are not visible to other companies and do not give an indication as to how many credit applications you may have applied for.
A hard search, however, will stay on your file for up to 12 months and will be visible to other credit providers in the future if they hard credit check you again.
One footprint is understandable, but if you are applying with multiple lenders then you will soon leave behind a trail. When you next apply, a lender will see the existing footprints and will know that you have made other loan applications.
This could have a negative impact and suggest that you are in desperate need of a loan. It can also indicate that other lenders have rejected your application. If you were a credit provider, would you offer this solution to someone that everyone else is turning away?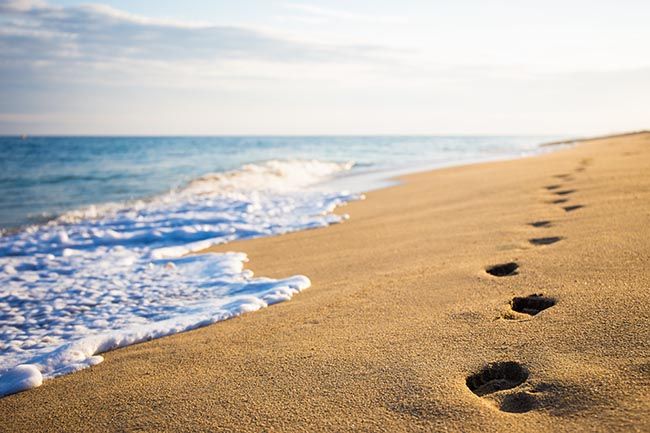 Are payday loans bad for your credit rating?
The impact of a loan on your credit score could be positive or negative. Any form of borrowing requires discipline to repay in line with the terms of the credit agreement.
Any missed payments are recorded and contribute to the final credit rating – normally lowering it. Loan providers are always evolving their credit policies and often take more into account than just a credit score alone.
Some may look at your bank account transaction history to get a feel for how much money is paid in and out and on what days. In doing so they can often take a different view of a customer than a simple score from a 3rd party.
Positive effects of short-term borrowing on credit rating.
Experian is one of the UK's top credit referencing agencies and used by lenders across the UK. They explain that a loan repaid on time could have a positive impact.
If you manage your financial commitments well, lenders will view your more favourably
If you repay your loans in full and on time, it will reflect positively on you.
Negative effects of payday loans on credit ratings.
The biggest negative impact on a person's credit rating are missed payments and defaults.
As with any debt or financial commitment, missed payments reflect badly on you and your ability to effectively manage your finances. It can also be an indication of financial stress which may harm future repayment schedules.
If you do not repay your loans or cannot afford to, the defaults on your credit file will quickly mount up. Defaults stay on your credit file for six years from the date of issue.
This means they can affect how lenders evaluate your creditworthiness for over half a decade. This situation is not unique to payday loans.
If you miss any financial commitment (from a credit card bill to a phone contract payment), there will be a negative impact on your credit file.
Could a payday loan affect your mortgage application?
Many financial companies, including mortgage providers, do not differentiate between payday and traditional loans. The main priority for lenders is that the loan has been properly managed.
Others admit they will automatically reject anyone with a short-term loan on their credit file history for the previous 12 months.
Since the High Cost Short Term credit industry became regulated by the Financial Conduct Authority, affordability assessments are now much more stringent. This has resulted in fewer applications being approved to protect vulnerable customers.
If you have borrowed from payday lenders more than once lenders may see a warning signal. Signs of repeated borrowing from short-term credit providers could suggest consistent financial difficulties.
Before borrowing money from a short-term lender, evaluate your current situation and future plans. If you are expecting to apply for a mortgage or any considerable amount of credit within the next few years, looking at alternatives to these options may be beneficial.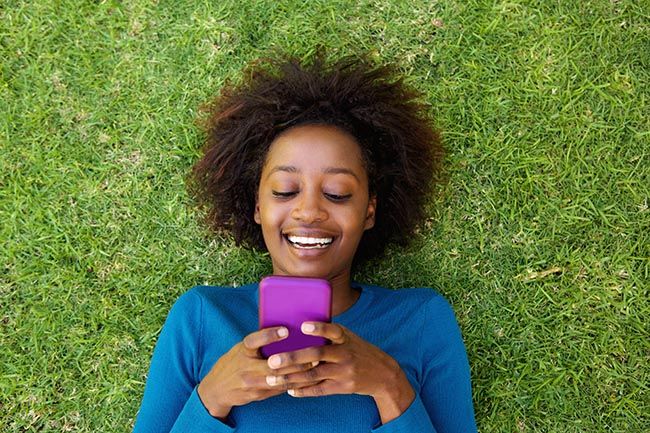 How can you reduce the impact of payday loans on your credit score?
Don't make frivolous loan applications. You should only apply for credit if you are certain that you need one and intend to take it out.
Be careful about how often you apply for loans. A majority of lenders suggest that you wait at least three months between applications. It's important not to take risks, so if there's anything that you can do to increase your chance of acceptance then it's definitely worth doing this first. Don't wait to be rejected before trying to improve your situation.
Consider using a broker service, such as CashLady. You can make applications to multiple providers at once, leaving just one footprint on your credit file. This also increases your chance of being accepted.
Final Thoughts
A credit rating is an indicator of how well we manage our finances – both historically and in the present day. A payday loan is for many people a convenient way to obtain short term finance when they just need to cover a gap in income.
Any form of personal credit can be used to build or destroy a credit rating – no matter what the interest rate or representative APR.
Missed credit card payments or mobile phone commitments can all contribute to a poor credit score.
Regular successful commitments for any type of short-term lending, bad credit loan or credit card can help individuals boost their credit rating and help them to obtain cheaper finance solutions in the future.
What we cannot predict are how lenders view the pieces of information when you apply for credit.
As ever, make sure you obtain a copy of your credit file before applying for any type of loan. Check the details are correct and if not, remedy them before you submit any quick applications for fast finance.