Taking out a logbook loan
Logbook loans provide a way to borrow money using your vehicle as security. This type form of finance can be useful if you have failed to access credit from a mainstream lender. Or, if you need to borrow a larger amount than is available through a short term loan, such a payday loan.
The repayment period is usually much longer than with a payday loan. In some cases, it can be up to four years. Depending on your financial circumstances and the value of your car, you may be approved to borrow between £500 and £50,000.
The interest on a logbook loan is typically much higher than with mainstream finance. Yet, the rates are often lower than with a payday loan, beginning at around 99%.
A key feature of a logbook loan is that the loan provider usually takes temporary ownership of your car for the duration of the loan. Although you'll still be allowed to drive it as long as you keep up with your repayments.
If you fail to keep to the credit agreement, the lender may sell your car at auction to recoup the money that you owe them. You are typically required to make up the shortfall if they do not receive the full amount you owe.
A logbook loan can be a risky way to borrow money. Before signing up for one we recommend that you familiarise yourself with the application process and what to look out for in a lender.
Why your car's age matters
When applying for a logbook loan, the age of your car is important. Generally, older cars are subject to more wear and tear and worth less than younger cars.
The trade value of your car helps to determine how much you can borrow. Which in some cases is up to 70% of its value or more, depending on your lender and loan affordability.
The lender needs to be sure that the value you borrow is covered by the value of the car. That is, in the event, they have to repossess it and sell it to get their money back.
Typically, logbook loan providers ask that your car is:
Worth at least £500 or £1000
Under ten years old
Free from finance or nearing the end of the finance agreement
Taxed, insured and has an up to date MOT
Kept in good condition for the duration of the logbook loan
Logbook loans for older cars
Not all older cars are worth less than younger ones. Many logbook loan providers will consider your vehicle, whatever its age. So long as it is in a reasonable condition.
Older cars in excellent condition or with fewer miles on the clock may have high trade value. Classic cars and sports cars are usually reviewed on a case by case basis.
When considering your older car for a logbook loan, the lender will look at the following.
The condition of your older car
If your car is older, the provider will expect it to be in a reasonable, undamaged condition. They also like to see a full service history to prove that it has been well serviced and maintained.
The mileage on your older car
Older cars typically have higher mileage, which means that regular maintenance is essential.
A full service history or receipts from garages help prove the car has been properly cared for. Without these, the lower the mileage on your car the better, especially if it is over 10 years old.
Should you take out a logbook loan on your older car?
The main consideration when taking out a logbook loan is whether you can afford it. Logbook loan lenders are regulated by the Financial Conduct Authority (FCA) and as such, they need to be sure that you can
The main consideration when looking at logbook loans is whether you can afford it. Logbook loan lenders need to be sure you can afford the repayments.
You should also take the necessary steps to calculate the repayments carefully. Consider whether you are willing to risk losing your car if you fail to keep to your credit agreement.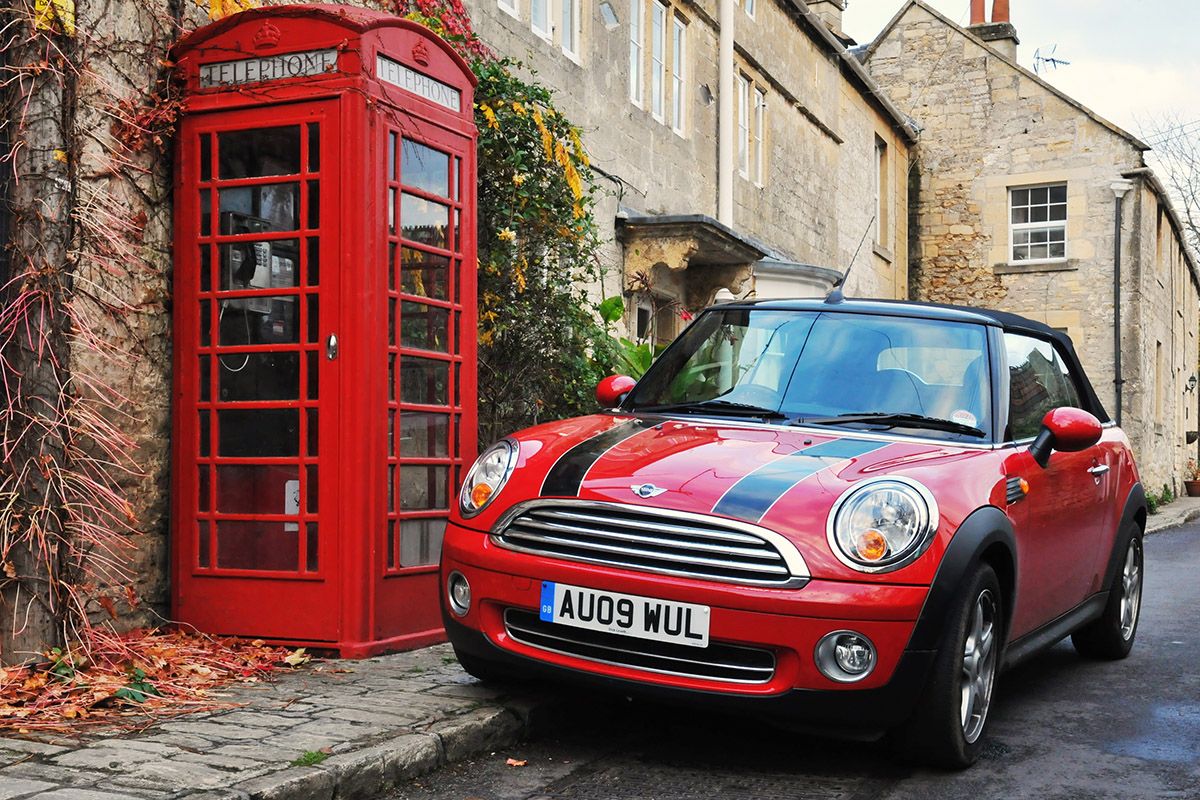 Where to find logbook loans for older cars
Logbook loans are available locally, on the high street and through stores such as cash converters. They are also available nationally, through online loan providers. These providers allow you to online and complete the application over the telephone.
The application process is usually followed by a visit from a representative from the lender. They will go through the paperwork with you and inspect your car. Below we list some of the main online logbook loan providers for older cars.
LOGBOOK LOAN PROVIDER
LOAN TERM
LOAN AMOUNT
REP. APR
Mobile Money
18 months to 48 months
£500 – £25,000
99.99%
Varooma
12 months to 36 months
£500 – £50,000
190.3 %
Logbook Loans
6 months to 36 months
£250 -£50,000
450.5%
Final thoughts
It is a common misconception that it is difficult to get logbook loans for older cars. Yet, many loan providers will consider your older car, depending on a set criteria.
The important things to take into account are the mileage of your older car and its condition. Affording to make your repayments, should be your main focus.
Are you considering taking out a logbook loan for your motorcycle? Then this article "Where to find logbook loans for motorcycles" is a good read.