Logbook loans for motorcycles
Like with a car or van, a logbook loan is a way to borrow money using your vehicle as collateral. It is a secured type of finance. This means the lender may sell your motorcycle if you do not make your repayments on time.
It also means the loan provider may be willing to lend to you even if you have bad credit. Because if you don't make all your repayments, they can sell your motorbike to recoup their money.
Providers of logbook loans claim most loans are completed successfully. That is, ownership is transferred back to the original owner of the vehicle once the loan is repaid in full.
What if you default on your credit agreement and the lender sells your motorcycle? And what if it fails to cover the full amount you borrowed? In this case, they may take you to court so that you make up the shortfall.
The cost of repossession is typically very high. You would be expected to cover this too, along with any extra fees for contacting you about late payment.
How logbook loans for motorcycles work
Logbook loans differ depending on where you are in the UK. If you are in England, Wales or Northern Ireland you will usually have to sign a Bill of Sale. This gives the lender temporary ownership of your motorcycle. Only until the loan is repaid.
The Bill of Sale also allows you to keep the motorcycle in your possession and continue to ride it. As long as you keep up with your repayments and adhere to the terms of the agreement.
But what if you fail to do so and the lender has registered your Bill of Sale with the High Court? They can then take your vehicle without first having to get permission from the court.
If you are in Scotland, where the law is different, you are not required to sign a Bill of Sale. Instead, the credit agreement might be a hire purchase agreement. This offers more consumer protection.
Should you take out a logbook loan on your motorcycle?
The main advantage of a logbook loan is you can access finance if you have tried other lenders and failed.
Using your motorcycle as security provides a way to borrow a larger sum of money. More so than is usually available with a short term loan. The interest rate is often lower too, with the interest for some logbook loans starting at around 99%.
You will need to decide whether you can make the loan repayments. And, if you are willing to risk losing your motorcycle should the worst happen.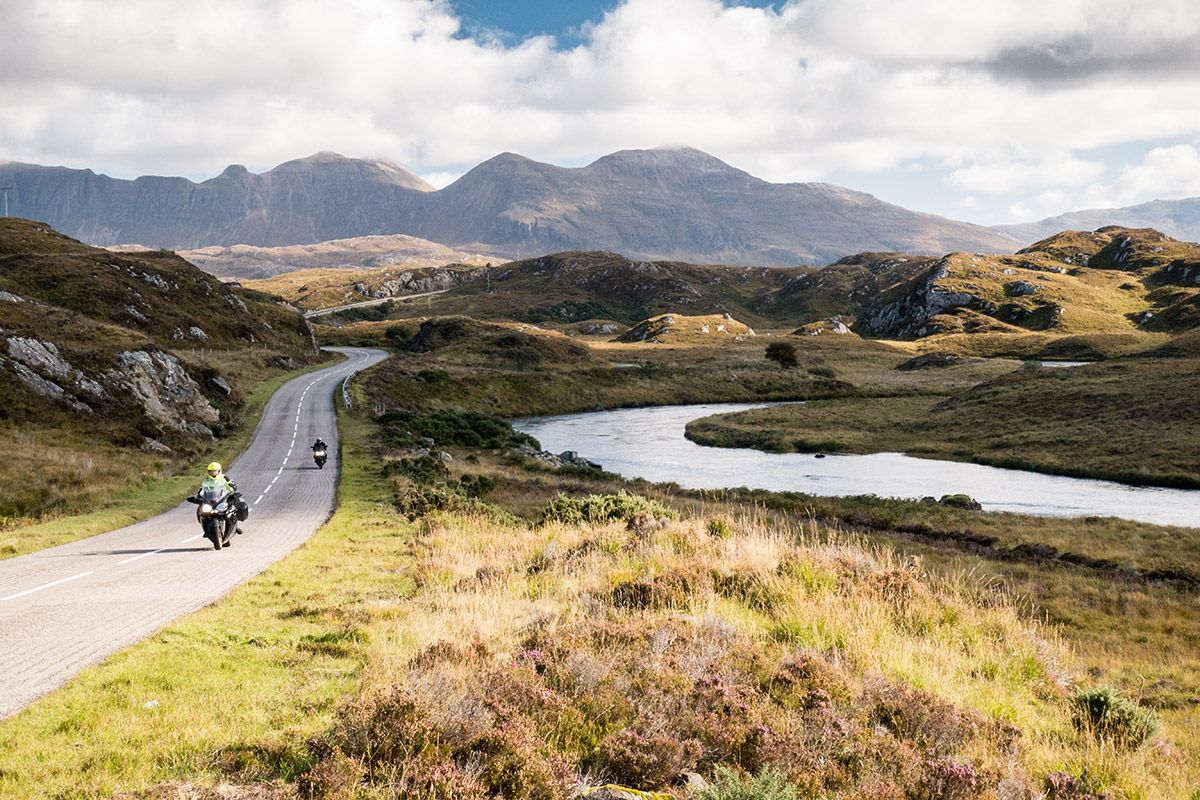 Where to find a logbook loan for your motorcycle
Logbook loans for motorcycles can be found online, on the highstreet and in the phone book There are lots of logbook loan providers. Some are for logbook loans only, while other lenders offer a variety of finance solutions.
There may be local logbook loan providers in your area. You can find them online or in the phone book and then visit their office in person.
You can also find logbook loans through high street stores such as cash converters. Furthermore, there are many online logbook loan providers.
When applying for finance for your motorcycle online, the application process is usually over the phone. You then arrange to meet a representative at a convenient location. Such as your home or work.
They will check over your motorcycle and complete the paperwork. Which should be straight forward and usually complete in under one hour. You should take the opportunity here to ask any extra questions and ensure you understand the terms of the loan.
If your loan is approved you may receive the funds that day in your bank, by cheque or sometimes by cash, if you prefer. The length of time it takes to fully process the loan may be longer and typically depends on your particular lender.
Online logbook loans for motorcycles
See below for some of the most widely used online providers of logbook loans for motorcycles.
When selecting your lender you should ensure they are FCA regulated. As well as that you are clear about fees for extra charges, including repaying the loan early.
| PROVIDER | LOAN TERM | LOAN AMOUNT | REP APR | LENDING CRITERIA |
| --- | --- | --- | --- | --- |
| mobilemoney.co.uk | 18 months to 48 months | £500 – £25,000 | 99.99% | You must live in England, Northern Ireland or Wales, be over 18 and be the registered owner of the motorcycle. |
| easylogbookloans.tv | 36 months to 3 years | £750 – £5,000 | 180% | Nationwide coverage, you must be over 21 and the registered owner of the motorcycle. |
| autoadvance.co.uk | 6 months to 3 years | £500 – £5,000 | 300.30% | Nationwide coverage you must be over 18 and the owner of the motorcycle. |
| logbookloans.co.uk | 1 year to 3 years | £250 – £5,000 | 450.5% | Nationwide coverage you must be over 18 and the owner of the motorcycle. |
Final thoughts
Choosing the right logbook loan for your motorcycle can be much easier than might initially think. Knowing the facts and where to look for the best deals, can secure you exactly what you need.