Getting help with funeral costs
Who pays for a funeral?
Funeral costs typically come out of the estate of the person who has died, although in some cases there isn't enough money to cover the funeral costs.
Some people opt to pay into a pre-paid funeral plan that pays out after their death, or they take out funeral insurance, sometimes known as an 'over 50's plan,' which also ensures that funeral expenses are covered.
If none of the above is in place, then a relative or friend may cover the costs.
Failing that, if there is nobody available to pay for it, then the local council or hospital can arrange a Public Health Funeral.
This usually consists of a simple cremation, with none of the extras, like flowers or funeral cars.
Funeral Expenses Payment
If you are in receipt of certain state benefits, then you may be eligible for the Funeral Expenses Payment from the government.
It's available to the partner of the person who died, a close relative or friend, or the parent or person responsible for them if it was a child.
The amount available is either reimbursed to you if you already covered some of the costs yourself, or it's paid directly to the organiser of the funeral, for example, the funeral director.
It won't usually cover the full cost of the funeral and you may have to reimburse the government using any money you get from the person's estate, for example from their savings or property.
If the person's estate consisted only of personal belongings and a home that they shared with their surviving spouse or civil partner, the government normally won't claim back this payment.
Funeral Expenses Payment can help pay for:
Burial fees and exclusive rights to burial in a particular plot
Cremation fees, including the cost of the doctor's certificate
Up to £700 for funeral expenses, such as funeral director's fees, flowers or the coffin
Travel to arrange or go to the funeral
The cost of moving the body within the UK, if it's being moved more than 50 miles
Death certificates or other documents
Read more on the government website for full details on eligibility and how to apply.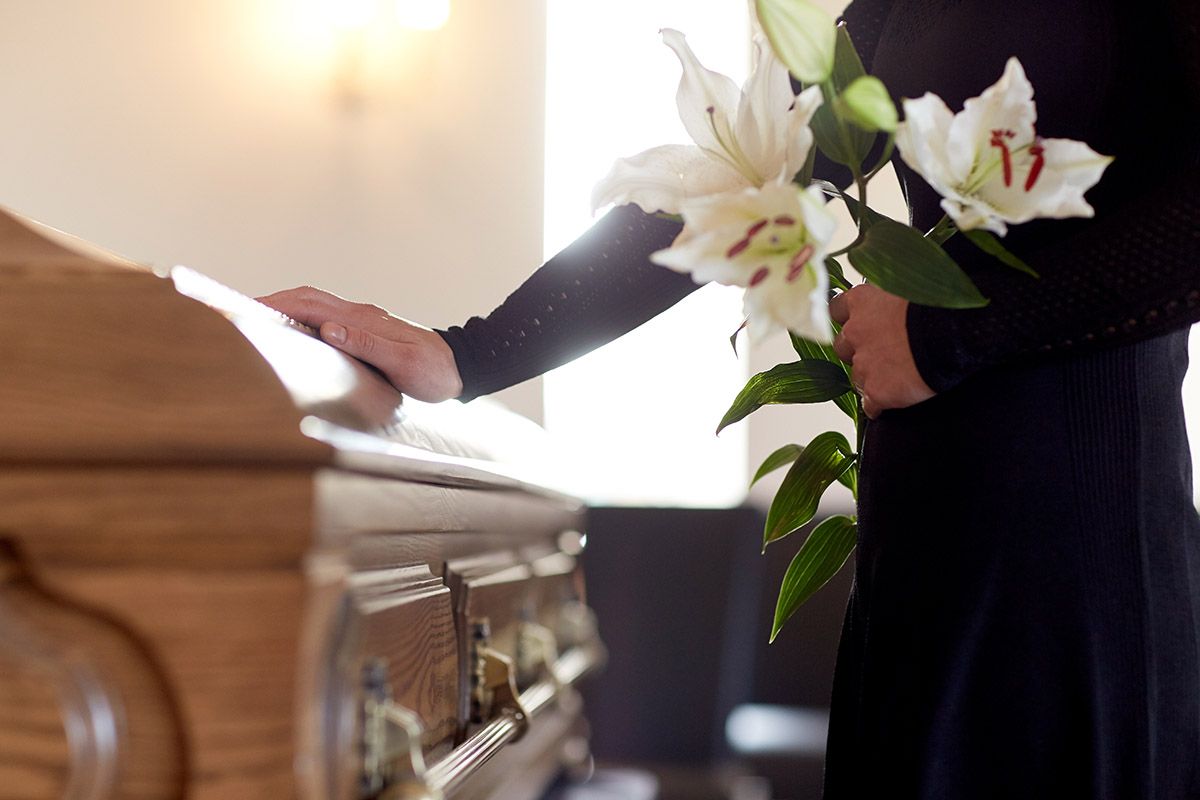 Paying funeral costs by instalments
If you can cover the costs of a funeral but don't have all the cash available up front, then you could try to arrange a payment plan with the funeral director.
They are likely to require an initial payment and then you could offer to pay affordable instalments.
If you are struggling to cover the costs, then consider a more basic funeral that won't stretch you so far financially.
The Bereavement Support Payment
The financial help from the government for widowers, windows and surviving civil partners changed in April 2017.
Replacing the Bereavement Allowance, Widowed Parents Allowance and Bereavement Payment, it pays out a lump sum followed up by 18 monthly instalments.
Eligibility depends on the national insurance contributions of your husband, wife or civil partner. If they died at work then their contributions might not matter.
The amount that you receive depends on certain circumstances at the time of your partner's death.
If you were pregnant or had a child living with you and the time your partner died, then you are entitled to an initial lump sum of £3,500 followed by up to 18 monthly payments of £350.
The standard rate is an initial lump-sum payment of £2,500 followed by up to 18 monthly instalments of £100.
How much Bereavement Support Payment you could get depends on how old you are when your husband, wife or civil partner died.
Read more about eligibility and how to claim for Bereavement Support here.