Living on the minimum wage
From the 1st April 2017, the minimum wage for people over 25 will be £7.50. £7.05 for those between 21-24. £5.60 for anyone aged 18-20, and for under 18s it will be £4.05.
If you're being paid the minimum wage, the amount you take home each month or week will probably have to stretch to cover all the essentials. This is largely depending on your personal circumstances and total household income.
Worrying about rent, utility bills, food shopping, travel and any other extras for you or your family, can be extremely stressful. But with careful planning, it is possible to make a minimum wage pay packet go further.
Making a budget
Budgeting and financial planning is important no matter how much money you earn. But it becomes essential when you're on a low income.
Having a clear picture of the money you have coming in and going out each month means you can take control of your money. As well as, allocate it towards the essentials first.
Once you see your finances in black and white, you'll be less likely to overspend on things you don't need. Then you can identify areas where you need to make cut backs.
If you're spending more than you have coming in each month, you need to act urgently. That is, to avoid spiralling into debt and potentially making your financial situation even harder.
Make your budget for free here using an online budgeting tool from MoneyHelper.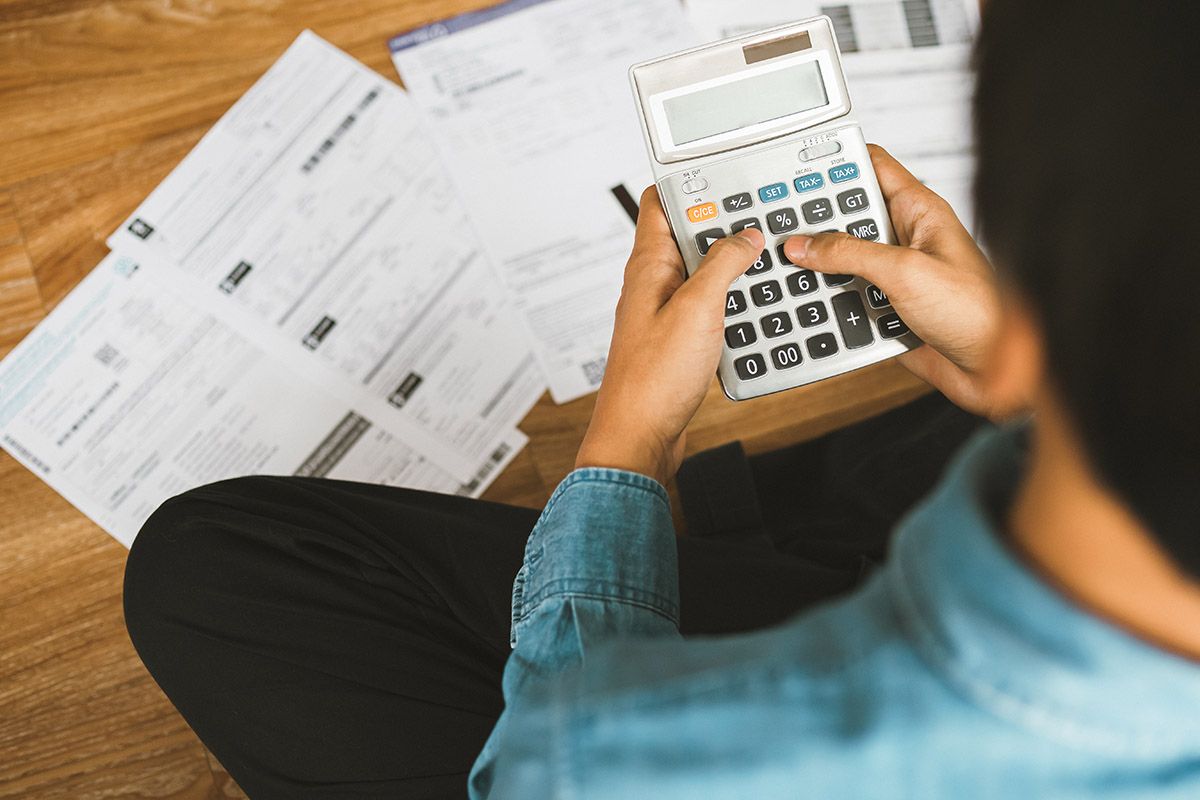 Control and track your spending
Now you've made your budget, physically allocating your money into different places is one of the easiest ways to keep to it.
For example, use your current account for your bills, direct debits, travel and food and then set up a secondary account for your spending money.
At the start of the month, transfer your budgeted spending money in there and once it's gone, you will still be able to cover all your essentials.
If you prefer a more traditional approach, you could use money bags and put your spending in there. Your weekly food shop money could each be bagged separately, along with bags for spending money for nights out or days away.
Tracking your spending
There are lots of new apps and online banking services available to help make tracking your spending easier.
If you find that it comes to the end of the month and you aren't sure where all your money has gone then you should take advantage of a card like Monzo. It provides an easy access account and MasterCard and allows you to carefully track your spending using an app on your phone.
With a service like this, you will quickly see where you are overspending or making most of your purchases.
Managing debt
If you're on a low income, then there's a high chance that you'll have some form of debt.
Whether it's a credit card, overdraft or loan, you are probably paying interest on the balance each month. So, if you can, you should build a repayment plan into your budget.
Even if it's just a small amount each month, working towards clearing your debt will free up more of your income in the longer term.
Aim to pay over the minimum payment each month. And if your debt is in the form of an overdraft then speak to your bank about setting up an informal repayment plan. They will sometimes relax the interest and monthly charges if you are on a low income or have other debts.
Cutting costs
One of the simplest ways to make your salary go further is to cut your expenses. Having gone through the process of budgeting and tracking your spending, it should be clear where you need to reduce your spending.
Common areas of overspending are:
Food shopping
Popping to the supermarket after work without a shopping list. Or grabbing a supermarket sandwich and ordering takeaways for dinner will quickly eat into your monthly salary.
Try menu planning, batch cooking and shopping at the German supermarkets. These can significantly reduce your spending on food.
There are lots of low cost and healthy recipes available online. You may be surprised at the savings you can make just by being a little more active in the kitchen.
Household bills
Have you changed your electricity, broadband or TV suppliers within the last few years? If not, then you are probably paying too much for your household bills.
Take a couple of hours to go through your bills and then use comparison websites. Site's like Uswitch and Moneysupermarket are useful to check whether you could be paying less with a different supplier.
If you don't want to switch, then call your suppliers and check that you are on the lowest tariffs. Do the same for your mobile phone provider and check that you are not paying for minutes, texts and data that you're not using.
Working tax credits
If you're working full or part time and earning the minimum wage, you may be eligible for financial assistance. This could be from the government through Working Tax Credits.
Read about your eligibility here.
Final thoughts
Ultimately living on the minimum wage can be manageable with some wise tweaks to your spending habits. By looking into your financial habits and identifying areas where you can cut back or save, you could free up a large portion of your income.