Why be a Certified Financial Planner?
The CFP is a suitable qualification for those already working in financial planning and is a goal in itself. Achieving a qualification such as the CFP adds greater credibility to you and your financial advisory business. CFP gives consumers the confidence that they can trust you and your financial planning advice.
With the right financial planning, more people can take control of and improve their quality of life. As a Certified Financial Planner, you could be their hero!
What do you need to be a Certified Financial Planner?
First, you need to be committed to helping others through better financial planning. An interest in financial products and how they can help is a good start. You will learn a lot more of the essential skills and knowledge as you progress in your financial planning career.
If you are already working in financial planning, then CFP status will be easier to achieve than if you are starting from scratch. Obtaining Certified Financial Planner status is not easy and takes time. It is a highly regarded professional qualification. As such, entry requirements are suitably high, exams rigorous, and ethics indispensable.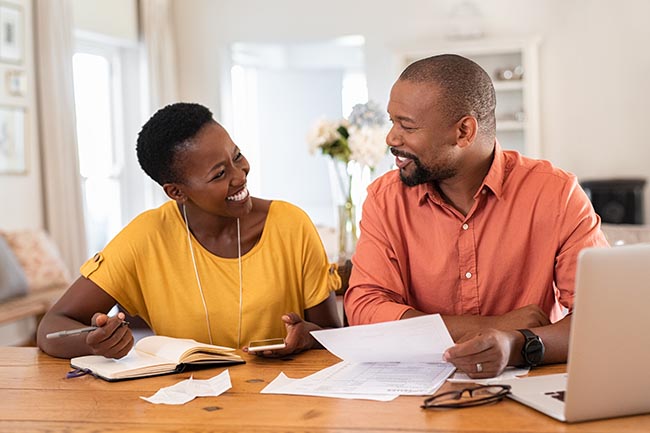 How to get Certified Financial Planner status
The Financial Planning Standards Board develops and operates certification for financial planners. This is with the aim of developing professional standards for the industry around the world.
"The CERTIFIED FINANCIAL PLANNER credential is the most desired and respected global certification for those seeking to show their commitment to competent and ethical financial planning practice" – The FPSB
In the UK, certification is available through The Chartered Institute for Securities and Investment (CISI).
The CFP is not separate financial planner training but certification to show you have met the requirements in four areas. Education, experience, ethics, and examination.
Education
To achieve CFP status, you will need to obtain the Diploma in Financial Planning, which is provided by the CISI.
To qualify as a student for the Diploma in Financial Planning, you must hold a current RDR compliant qualification. This is a qualification recognised by the UK's Financial Conduct Authority (FCA). You will also need a current and valid SPS. More information on SPS and what it means is here. To obtain an SPS, you must be classed as a Retail Investment Adviser by the FCA.
Generally, you should hold a university degree in a relevant subject. Business and finance, economics, and business accounting are good examples. Particularly before you start your career as a financial planner.
In the UK, you can find degree courses accredited by the FCA. One course which could be worth investigating is run by The University of Northampton.
Experience
You will need to have FPSB approved work experience in financial planning of at least one year (supervised). Or, three years (unsupervised).
Working in a financial advisory company under someone who is a financial planning professional, could mean reducing your qualifying period to one year. If your supervisor is not of the appropriate status, or you work without supervision, this period is extended to three years.
Working in a financial advisory company may mean you get your employer's help with meeting the costs associated with your training. Such as CPD, examination costs, and other studying expenses.
Ethics
You need to hold an MCSI membership, which shows your commitment to the CISI Code of Conduct.
Examination
Once you have your Diploma, SPS, and appropriate work experience, you can sit the CISI's Financial Planning & Advice examination. If you pass, you can then apply to be certified as a Certified Financial Planner.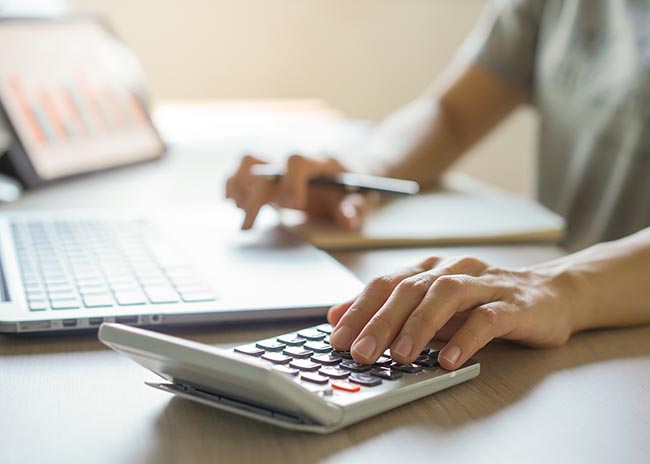 What is the best financial planner training?
Financial planner training can be a long, costly process. The best financial planner training for you, if you want to be a Certified Financial Planner, is training that helps you on your path. This will mean choosing a degree course which is FCA accredited where you can. Or, a degree which will help you get a job in a company who provides supervised experience and help towards ongoing, accredited training.
Ultimately, you should decide whether undertaking this training with the aim of reaching CFP status is for you. It can be a long, but rewarding process. Therefore, you should be aware of all the requirements of each training course before committing yourself.
What if you understand the potential cost and commitment required of the courses you will need to take, and still want to go down the CFP path? Then you are sure to reap the rewards that come with being a committed financial planner.
What being a CFP means
As a consumer, the CFP shows your financial advisor has reached a high standard in financial planning. Thus, you can be confident your advisor has the knowledge and experience to be able to put your needs first. This goes hand in hand with giving you the best financial advice possible for your situation.
A CFP has to renew their certification annually. This is done through a minimum of 35 hours of CPD (continuing professional development) to keep their knowledge and skills up to date. As well as through ongoing membership of the relevant professional bodies. This means a CFP has current knowledge of all the issues surrounding financial planning.
Final thoughts
As a CFP, certification shows your commitment to good, ethical financial planning. Also, that you place high importance on up-to-date knowledge. Resulting in being a trustworthy financial planning professional.