What is rebuilding credit? If you have been advised that you need to rebuild your credit then it's time to take action. First, though, it's crucial to understand what it means.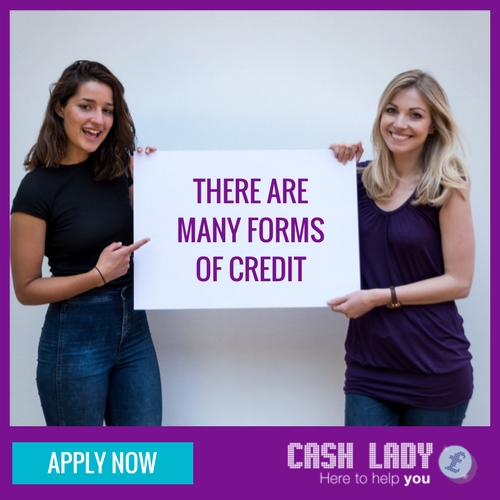 Credit is defined as, 'the ability of a customer to obtain goods or services before payment, based on the trust that payment will be made in the future.'
Purchasing a high-value item such as a car or a house frequently involves borrowing money.  You might pay for your car on finance or take out a mortgage on your home because you do not have all the cash up front.
Other examples are:
Phone Contracts
Loans
Overdrafts
Credit Cards
There is usually a cost for borrowing money in this way and interest is usually added onto the borrowed amount.
Why your credit file is important
Your file
Before making the decision about whether to give you credit a lender will review your file. They access this through a credit reference agency before approving or rejecting your application.
Your file contains a lot of information about how you have managed your credit previously. The lender's decision on how you'll manage their money is usually based on how you have managed your finances in the past.
Loan providers need to know that there is a high chance they will get the money they have lent back.
If you have a history of late payments or non-payment then you may find it difficult to be approved. You may also be subject to higher interest rates.
Lenders like to see that you are in stable employment and haven't changed address or job too frequently.
What does bad credit look like?
Credit scoring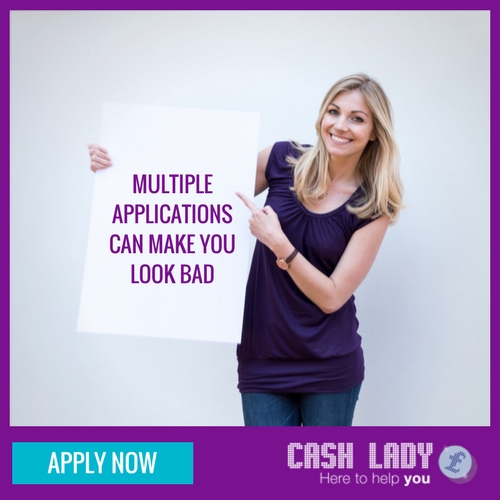 Contrary to popular belief, there is no universal credit score. Lenders check your credit file and look into your history before they lend you money.
Each lender has their own criteria and will score you based on that. For this reason, one lender may turn you down, while another may accept you.
That is not to say that you should submit numerous applications at one time. It will look as though you are desperate for money.
Take the time to review your file. Many people will need to make improvements at one point or another – you are not alone.
How to review your credit file
You can review your file through each of the main credit reference agencies. These are:
Callcredit
Equifax
Experian
Callcredit can be accessed for free through Noddle, while Experian and Equifax offer a free 30-day trial.
If you plan to take out a mortgage or apply for a loan then it's essential to review your file first. If it isn't looking good then there are lots of ways to rebuild it before making your application.
Mistakes on your credit file
It's also possible that there are mistakes on your file that could affect you negatively. By checking your file you can make any corrections as necessary. You should continue to check it at least once a year.
What causes bad credit?
The reasons will be made clear when you access your file. It typically arises from:
Too many lines of credit open at once i.e. lots of online loans etc.
Credit is maxed out i.e. cards are near or at their limits
Applying for lots of finance in a short space of time
Lots of different addresses
Late payments
Non-payments
County Court Judgements (CCJs)
Bankruptcy
Individual Voluntary Repayments (IVRs)
Not having any credit
Not being on the electoral role
Negative financial associations i.e. sharing a joint bank account with someone with bad credit
Using too many bad credit loans and payday loans could also be a sign of bad credit
What next?
It might not look great now but don't panic, you can rebuild your credit score. It might be hard work but it will be worth it for improved financial security and more cost effective finance options.
How long will it take?
It can take time. If your credit isn't too bad then it could take just a few months to see improvements.
It will take longer if you have lots of debt to pay off or you have a bankruptcy or CCJ on your file. Typically these take 6 years before they are removed. Do not be disheartened as there are lots of positive steps that you can make in the meantime.
Take action now
It's important not to bury your head in the sand. Debt can easily spiral out of control so the sooner you take action the better.
Improving your score will require you to manage your money carefully. You will need to learn to live within your means. It's also helpful to set up a budget and a debt repayment plan.
You don't have to do it alone
There are lots of resources available to help you and free impartial advice if you need it. If you have unmanageable debt then it's important to seek free and impartial help. There is also lots of support available at MoneyHelper and Citizens Advice.
Credit rebuilding companies
There are many companies that will offer to rebuild your credit for you. This isn't usually the best route to take. If the situation is manageable then you can take the steps to do it yourself.
Other options
If you have looked at your situation and can't find a way out then there are further options available.  These options shouldn't be taken lightly as they would not rebuild your credit. They should only be used in situations where you can not keep up with repayments.
Managing debt
Individual Voluntary Agreements and Debt Relief Orders are ways to manage your debts through official channels. Bankruptcy is the final option. Each of these has serious consequences and would harm your ability to get credit in the future.
Further resources for rebuilding credit
There are lots of resources to help you. At Cash Lady, we have numerous blogs and guides dedicated to managing your finances properly.
Check out our blog series dedicated to rebuilding your credit, covering everything that you need to know.  The next instalment covers taking the first steps to boosting your credit score.