Completing an Individual Voluntary Arrangement (IVA) is a great achievement. You have paid off your debts and are back in control of your finances. Today however, we will be looking at how to rebuild credit after IVA.
Lots of lessons will probably have been learned along the way. And although you may be wary of borrowing money again, it is a good idea to start to rebuild your credit rating.
Preparing for the future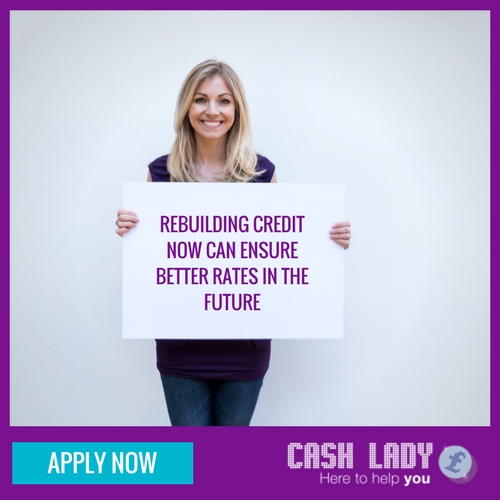 In time you may want a mortgage, car finance or require a loan for an emergency. You will be more likely to be accepted and get the best available rates if you start to build a good credit history now.
As long as your IVA is on your file, even showing as completed, you may find it difficult to borrow money. However, it will drop off six years following the date that you entered into the agreement.
For example: If you entered into the agreement five years ago and completed it this month, then it will sit on your file for another 12 months.
Start good financial habits now
Between now and then there are a lot of positive steps that you can take to help improve your credit score. First, though it is essential to check that your IVA is showing as complete with each of the credit reference agencies.
Checking your credit files
The Insolvency Service hold a record of your IVA. They report completion of it to each of the three main credit reference agencies, Equifax, Experian and Callcredit.
While the IVA will remain on your credit file until six years after you took out the agreement, it should now be marked as complete.
Note that it might take a few weeks for the Insolvency Service to report to the credit reference agencies.
We have written all about how to access and review your credit files here.
You should follow all of the advice about what to check for in each of your files but pay particular attention to the following:
Your IVA is marked as complete
There are no defaults registered against debts covered by your IVA from after the date that you took out the agreement
The debts now cleared under the IVA are not shown as outstanding
The date you entered into the IVA  is correct
Dates are important because the day that the IVA falls off your file will be a cause for celebration. It will hopefully mark the beginning of a new phase of your credit history.
What if your credit file is not updated?
If your credit file doesn't show that your IVA is complete then contact the credit reference agency directly. They may request confirmation, such as a letter from your insolvency practitioner.
Leave a notice of correction on your file
There may be some time between the end of your IVA and the date that it is due to drop off your file. If you wish, you can leave a notice of correction.
Explain your circumstances when you took out the IVA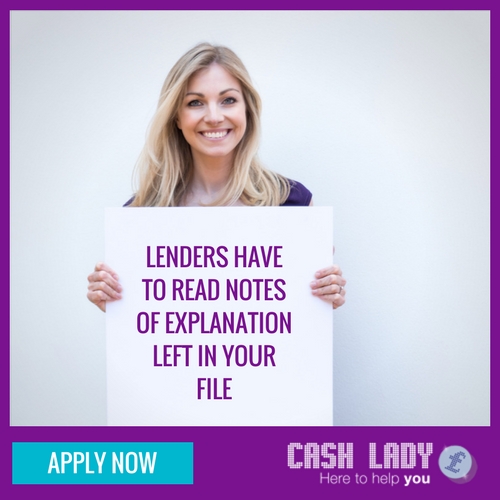 Here you can explain the circumstances of how you came to take out the agreement. You should do this if you feel that the circumstances that led you to your unmanageable debts were out of your control. As an example, you were made redundant.
The notice will sit on your file alongside the IVA.  It is a short statement of no longer than 200 words and is required to be read by lenders as they review an application for borrowing.
Applications for borrowing might take longer
For this reason, it can slow down applications and will mean that you wouldn't be eligible for instant credit. While the lender is obliged to read the notice, they are not obliged to approve your application for credit.
Rebuilding your credit
Shortly after an IVA, you may find it difficult to access credit.  You probably haven't entered into any credit agreements throughout the duration of the agreement. This is usually around 6 years.
It is likely that you will have to rebuild your credit history. Lenders typically focus on your most recent history when making a decision about whether to give you credit.  Remember that what you do now is very important.
We have written a whole series of articles on rebuilding your credit and you should start there.
The key to remember is that you can build up good credit and establish financial security for the rest of your life.
Where to start
After you have checked your credit files, follow the steps below:
Ensure that you are registered on the electoral role
Try not to change address too much – lenders like stability
Make a budget and learn to live within your means
Take out a small amount of credit and use it perfectly – try a credit rebuilder credit card
Make all repayments on time
Don't apply for too many lines of credit at one time
Life after IVA
Life after an IVA should be seen as a fresh start and a chance to rebuild your credit. You have worked hard to get where you are and while there may be a little more work ahead, it will be completely worth it.
You can go on to enjoy a life free from debt.
Support if you need it
If you have any worries or would like further advice, you can access free and impartial advice from the money Advice Service or Citizens advice.
At Cash Lady, we also use our expertise to put together regular articles aimed at rebuilding credit and managing your finances.