What are the best credit cards for bad credit? If you have a poor credit rating, you might not be approved for a standard credit card. However, there are alternatives.
If you shop around, you can find the best credit cards for bad credit. These are cards that you might be accepted for, even with adverse credit.
To find the best credit card, think about the costs and charges as well as the terms and conditions. Remember that you are not tied to one credit card or provider permanently. You can switch to a card with a better rate when your credit score improves.
What makes credit cards for bad credit different?
If your credit score is low, the cards available to you will probably have relatively high-interest rates.
This means that it is more expensive for you to borrow money. You will pay more interest on each £1 of your credit card balance.
Your card is also likely to have a lower credit limit. You will be unlikely to be able to borrow a lot of money at first.
A lower credit limit protects you. It means that you will not get into too much debt. But, it isn't ideal if you need money for a big purchase.
You can read more about credit cards for bad credit here.
Credit card interest rates and representative APRs
If you have a poor credit rating, then you may be offered sub prime credit cards with APRs between roughly 30% and 60%.
Interest rate differences are significant, so it is important to shop around.
A credit card's APR is a calculation that takes into account the interest rate. It also encompasses any additional fees and charges, over the course of a full year. It is an effective way to see how much you will pay for your borrowing.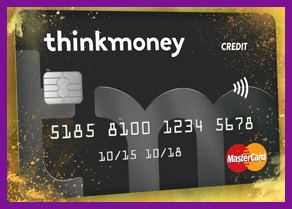 As you search, bear in mind that a representative APR is not tailored to your specific profile.
You may be offered a very different rate of interest, after completing your application.
When comparing like-for-like offerings without any personal input, it is best to focus attention on cards with the lowest published APR.
The Vanquis Chrome Card is designed for sub prime lending. It has a representative APR of 29.5%, which is at the lower end of the range. Borrowers receive a credit limit of between £250 and £1000, to begin with.
At the other end of the scale is the Vanquis Origin Card, which has a published APR of 59.9%. Credit limits are initially set between £150 and £1000.
The lower your credit score, the less likely you are to be approved even for the credit builder cards at the lower end of this range.
For people with severely adverse credit, cards like the Vanquis Origin may be the only ones available.
Providers of the best credit cards for bad credit
Vanquis
V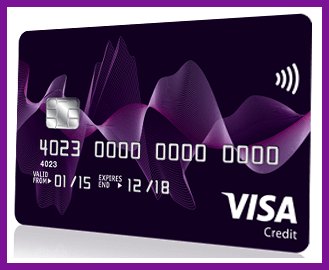 anquis is one of the most well-known providers of sub prime credit cards in the UK.
They specialise in sub prime credit cards, which means that they only provide cards with high-interest rates.
Having a Vanquis credit card, complete with the company logo, is an instant indicator that you are using a high APR card. They offer no other types.
The inclusion of a Vanquis logo may be something to bear in mind if your image is particularly important. Or if you do not want family and friends to know that you have been struggling with debt.
There are many different Vanquis cards on offer. These include products designed for people that have been discharged from bankruptcy. Your application may be accepted if you are on Minimum Wage, or are new to the UK.
For most people with a poor credit rating, there will likely be a suitable credit card.
Marbles
The Marbles credit card is designed for people with low credit scores.
The card has a representative APR of 33.8%, which makes it one of the better offerings.
Aqua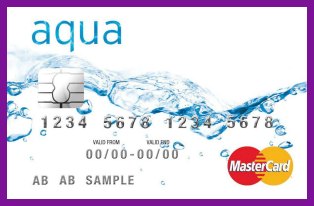 Aqua offers a range of credit builder credit cards.
The Classic card has a representative APR of 35.9%. This is suitable for people that want to improve their poor credit rating.
If your credit score is low, but not terrible, then you may be approved for the Advance card. This has a slightly lower APR of 34.9%. In addition, your interest rate can reduce over time if you keep up with repayments.
For people without a previous credit history, the Start card is an option. This comes with a very low credit limit of between £100 and £300, and a high APR of 49.9%, but is designed for people that have never borrowed money before.
Aqua also offers a Reward card, which provides 0.5% cashback on purchases.
Capital One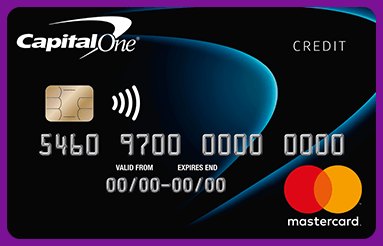 Capital One's classic credit building card is their most popular, with more than 4 million users. The representative APR is 34.9%.
Barclaycard
Barclaycard were the original credit card providers, and also offer cards for bad credit.
Their Initial card is aimed at customers with a non-existent or limited credit history. And, it may be suitable if you have never borrowed money before.
Borrowers with bad credit ratings may be able to apply for the Barclaycard Initial, with an APR of 34.9%.
A second option is the Platinum card. This has a lower APR of 24.9% and can offer a better deal for some people with average-to-poor credit scores.
How credit cards can improve your credit rating
By using a credit card, you can improve your credit score over time.
This will not happen immediately. Usually, you will wait at least a year to see any significant results. Mostly because you will need to create a history of good money management where there might not have been one previously.
To improve your credit score, you can spend small amounts on your credit card and then pay it off in full by the end of each month. This helps to avoid any interest charges.
Repayments made on time are marked on your credit file. By staying on top of your credit card debt, you can show that you are good at managing your money.
Consistent money management where you pay off your bills each month, on time, is a good way to improve your credit score.
Not only this, it can help you become a better money manager with learned discipline.
Avoiding credit card traps
Lenders want you to use their credit card because they can make a profit on any money that you borrow.
They will try to tempt you with offers such as rewards and interest-free periods.
Reward credit cards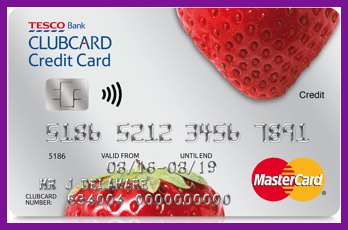 Credit card rewards are often a nice bonus. They might offer cashback on your shopping or supermarket loyalty points. But, they shouldn't be your top consideration.
You may save money by using a reward credit card if you shop regularly at one supermarket. In most cases, this won't be true. These rewards can be a nice treat, but often they are nothing more than a novelty that will end up costing more overall.
Interest free periods
Today, many credit cards come with interest-free periods. These are also applicable on many cards designed for bad credit.
Interest-free periods are intended to encourage you to borrow.
If you do not pay everything back before the interest-free period runs out, the lender can make a lot of money by charging interest on your outstanding balance.
It is a good idea to take advantage of these offers, but you must be sure that you will repay your debt in time.
Some borrowers will transfer from one interest-free credit card to another, close to the end of the interest-free period. This is another option if you can remember to do so, but could leave you at risk if you do not make the transfer in time.
Balance transfer fees may also be applied, meaning that you will need to pay to move your debt from one card to another.
Remember that a poor credit rating can limit your credit options. Do not rely on another provider approving a future application. Because you might find that your next application will not be approved.
Increasing credit limits
Most credit builder cards have smaller credit limits. This means that you will not be able to borrow much money.
Over time, lenders may increase your credit limit. It is easy to get excited at the prospect of having more money, but always keep in mind that this is debt and not free cash.
A credit limit increase might encourage more spending, but you should only use your card when it is absolutely necessary.
One of the benefits of a bad credit payday loan is that it has a defined end date, with a specific amount of borrowing. Credit cards offer revolving credit for as long as you need it, and it can be tempting to borrow more than you need simply because the option is available.
Continued use of bad credit credit cards
Do not become a loyal customer stuck on a card for bad credit. With high-interest rates, these are a very expensive form of debt.
If you stay in control of your repayments, it is likely that your credit score will increase. As this happens, you can occasionally shop around for better offers.
It is not wise to apply for credit cards too often, but you may want to try once a year.
You might find that you are offered a mainstream card with a lower interest rate, once you have improved your credit score enough to qualify.
Your credit score will fluctuate. Check your file frequently, and adapt your borrowing to suit your current situation.
⏱Last Updated on